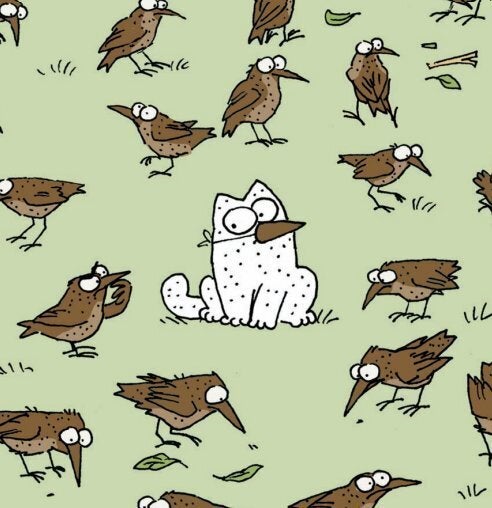 I've enjoyed drawing since I was a little boy. Back then I used to amuse my school friends with drawings of characters I would create from my imagination. A lot of those early characters were based on animals. And once I got my first cat at the age of 8, then cats became one of my favorite subjects.
Since then I've always had an ambition to one day release my own illustrated book. Fortunately the success of the Simon's Cat films online gave me the exposure and then the opportunity to make this ambition a reality. I was approached by Canongate Books not long after the release of my second film, Let Me In. They asked if I had ever considered making Simon's Cat into a book. This was a dream come true, so of course I leaped at the chance.
Drawing for the books is quite different from drawing frames of animation for my films. In a way I find the books give me more freedom of expression, because in the books I can tell a story or create a scenario in a single drawing, whereas animation requires 12 to 25 frames of drawings to create just one second of footage! I can experiment with more ideas in a shorter space of time with the books. You can see this with the richer world and wider cast of characters that exist in the books, but not yet in the films.
I've always very much admired the work of Gary Larson, who created The Far Side and also Bill Watterson, the author of Calvin and Hobbes. I hope that one day, I will be viewed with the same fondness by my audience.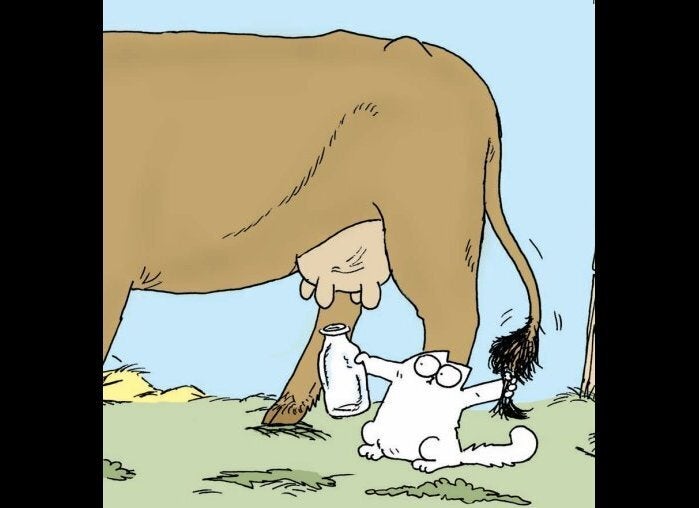 Simon's Cat
Popular in the Community