In the market for a shiny, new-ish pickup truck with low mileage and a lot of baggage? Look no further than the Craigslist ad below.
Submitted by a pissed-off scorned wife from Columbus, OH earlier this week, this Craiglist listing skimps on the details on the truck but features a lot of intel on its former owner.
"My husband wrecked our family van because of his mistress a few months ago," the woman writes. "He sneakily bought a truck with the tax return but our family of 6 won't fit."
It gets better: "Since he decided that he can't stop his affair with that slut who goes around with anyone, I've decided to sell his beloved truck and get us a normal van."
Craigslist: Making revenge profitable since 1995.
Read the listing in all its TMI-glory below: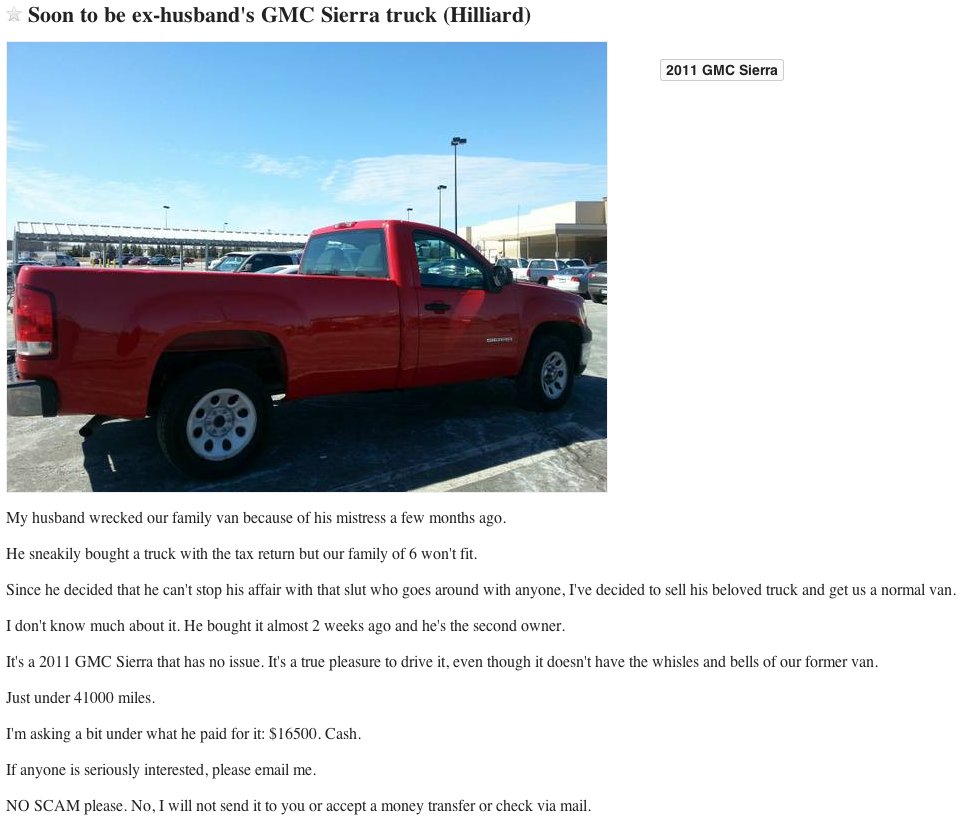 Before You Go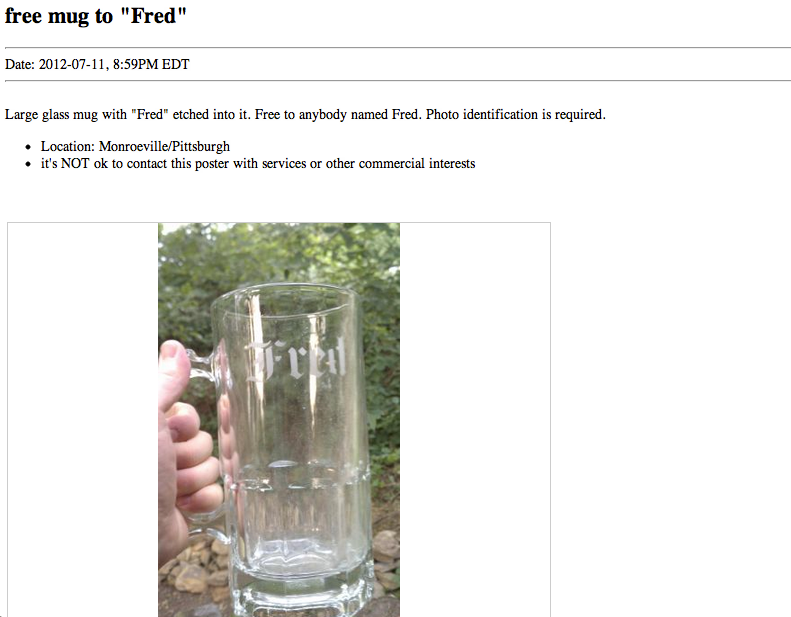 There's A Reason It's Free On Craigslist