Some of our favorite listings have been posted by people looking to sell their exes' stuff. Below, a sampling of the most ridiculous, "Jerry Springer"-esque listings to ever be written by angsty exes on Craigslist.
1. This "plush-ass" Simmons Beautyrest mattress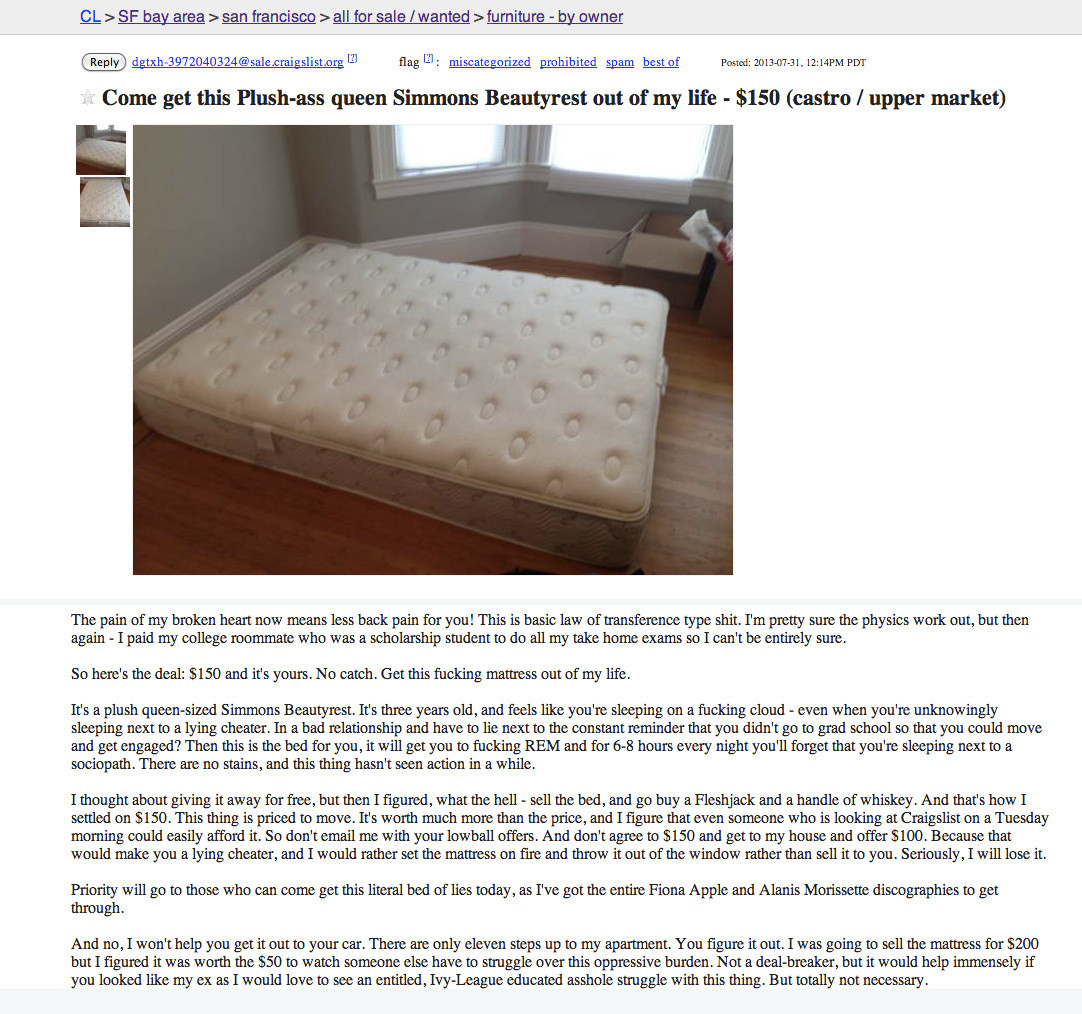 2. Satan's engagement ring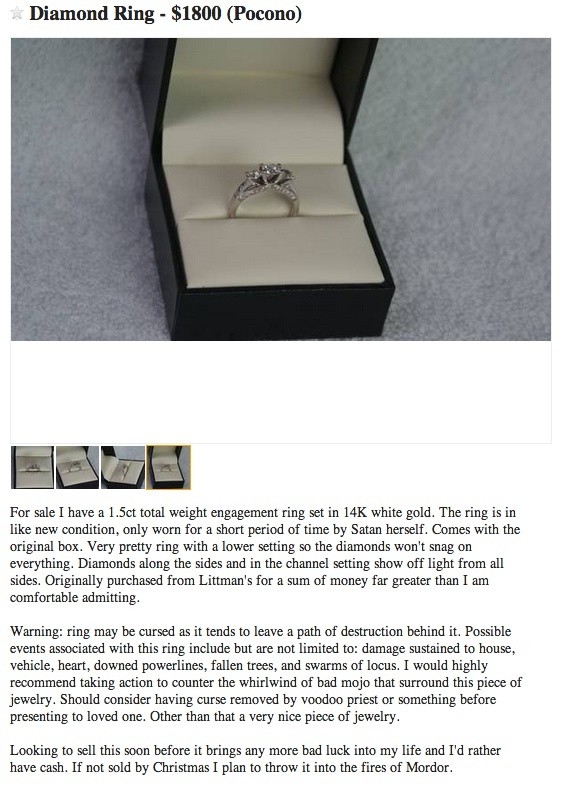 3. Assorted goods once owned by a "lying cheating" husband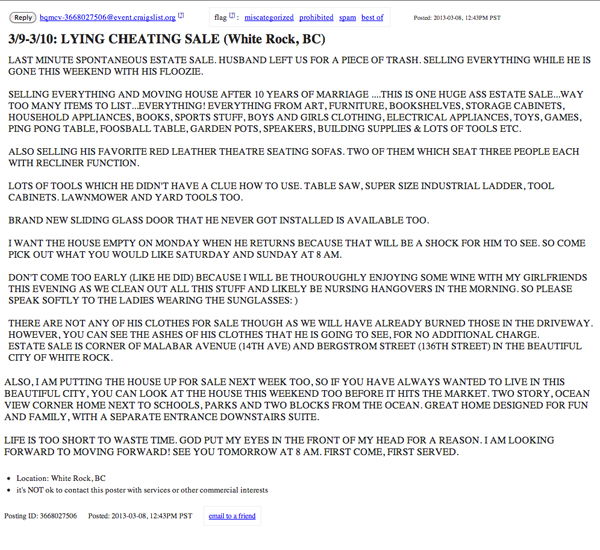 4. This extremely effective "divorce couch"
5. This dresser possessed by some guy's evil ex-girlfriend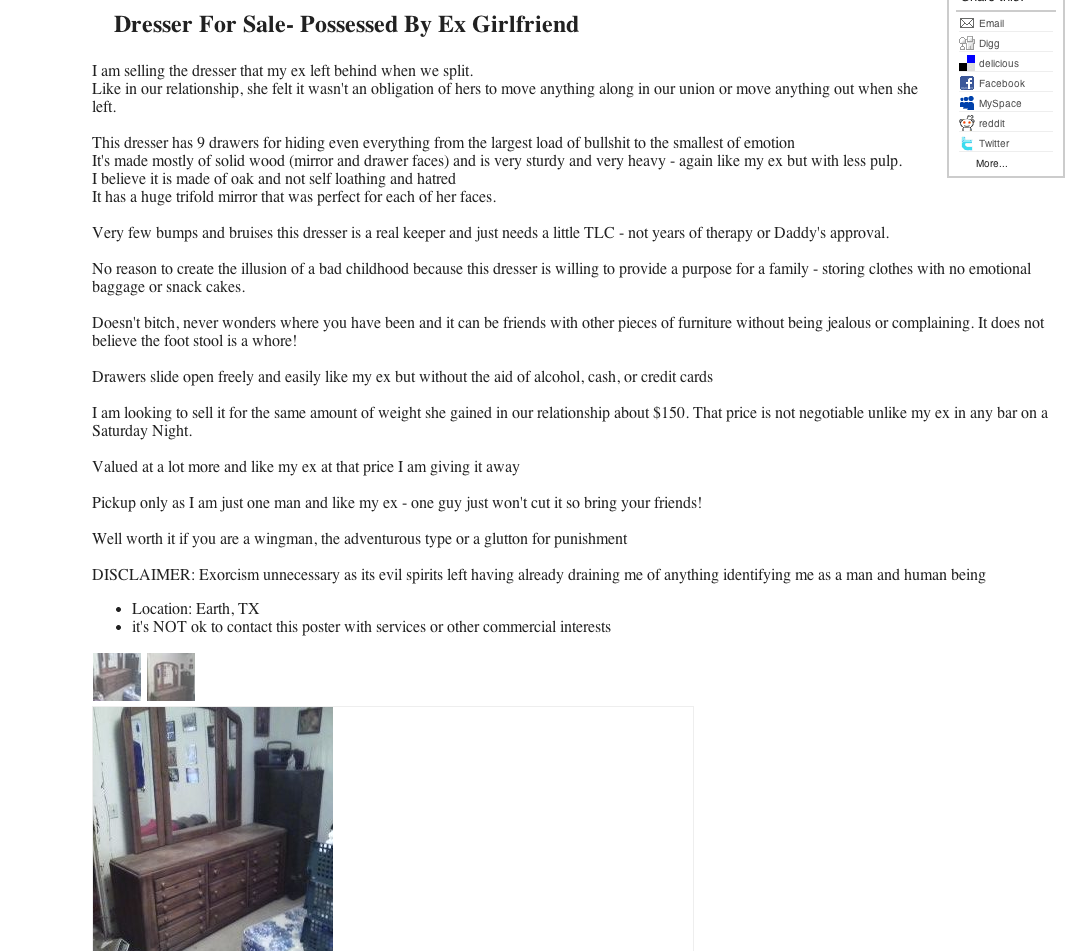 6. This totally depressing unused engagement ring
7. This dude's GMC Sierra truck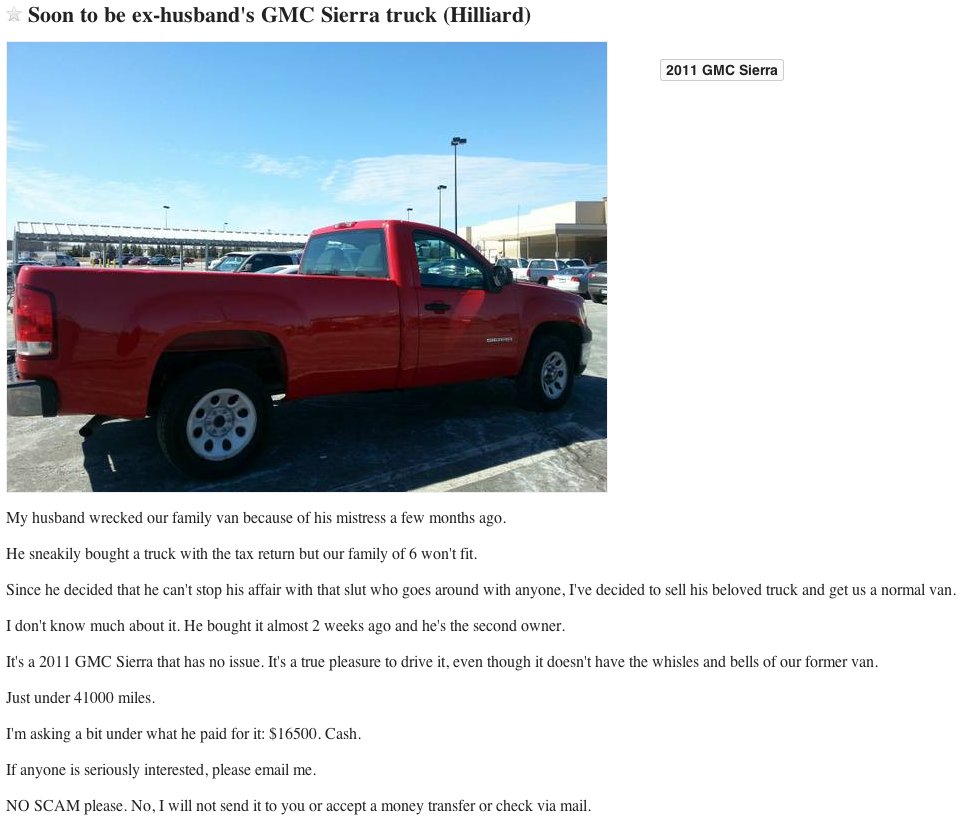 Bonus: One listing that very well may have precipitated a breakup...
This man's bike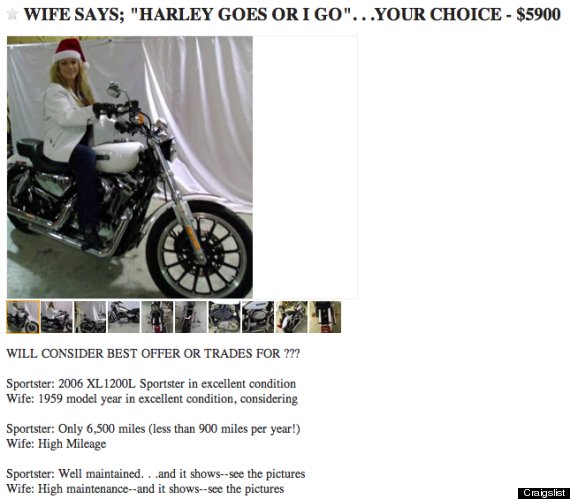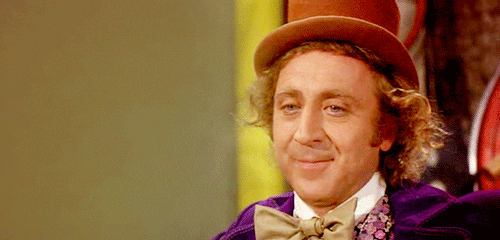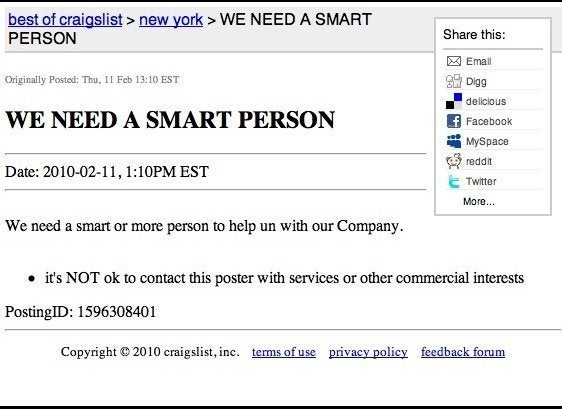 The Craziest Craigslist Ads