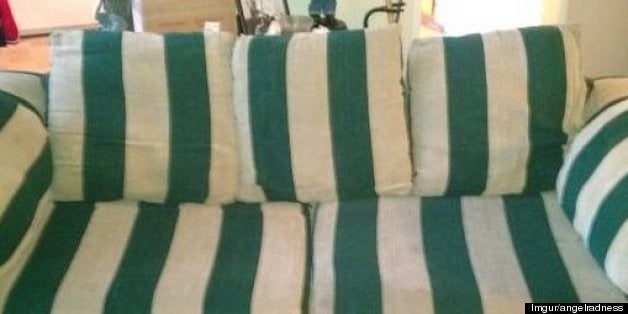 Today we bring you a new, ridiculous Craigslist ad, this one advertising a "divorce couch." What, exactly, is a "divorce couch"? Just ask Imgur user angelradness, who tried to pawn off the couch on Craigslist after it brought bad relationship luck to her and its past owners.
"Single-handedly responsible for 3 divorces and one long term relationship breakup," she wrote. "Successfully kept one divorcee single for two years. A proven track record!"
Unhappily married couples, we have found the couch for you.
Tell us what you think of this anti-love seat below, then click through the slideshow below for some of the most ridiculous ads we've ever come across on Craigslist.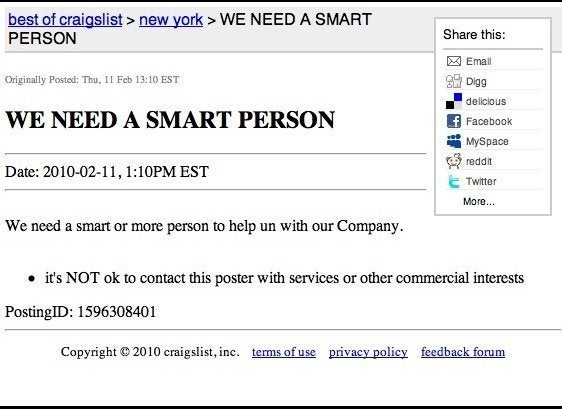 The Craziest Craigslist Ads