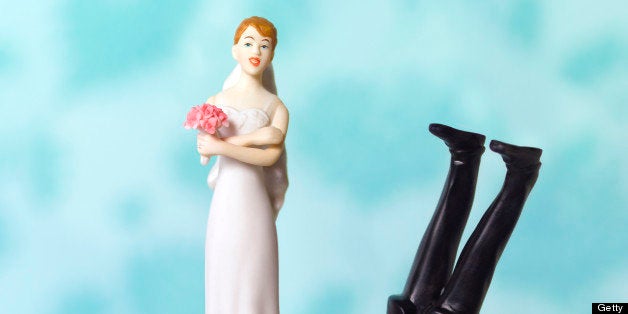 Is there anything more twee and adorable than a wedding cake topper? A bride and groom in miniature, the looks on their faces mirroring the blank-faced optimism of the couple standing before the cake -- so cute!
But what would those little wedding cake toppers look like if they depicted what marriage was really like? Well, we now have the answer. On Tuesday, we asked our divorced readers to consider the wedding cake toppers that should have graced their wedding cakes. The answers were as funny -- and as slightly embittered -- as you might expect. Click through the slideshow below for the responses, then head to the comments and tell us what your wedding cake topper should have depicted.

My Wedding Cake Topper Should Have Depicted...
Popular in the Community