Engagement photo shoots aren't popular with everyone -- many people find them cheesy and forced. But no one has made her disdain so clear as Blanche the dog.
On Tuesday, Redditor Nunwithagun posted one of his engagement photos with his husky/timber wolf mix, who appears to be very much "over it." Check out Blanche's epic eye roll in the photo below:
Blanche might just be the least romantic pup ever...or, as some of the commenters pointed out, she just hates having someone blow into her ear. Either way, she is an awesome addition to the photo!
Click through the slideshow below for 23 awkward wedding photobombs.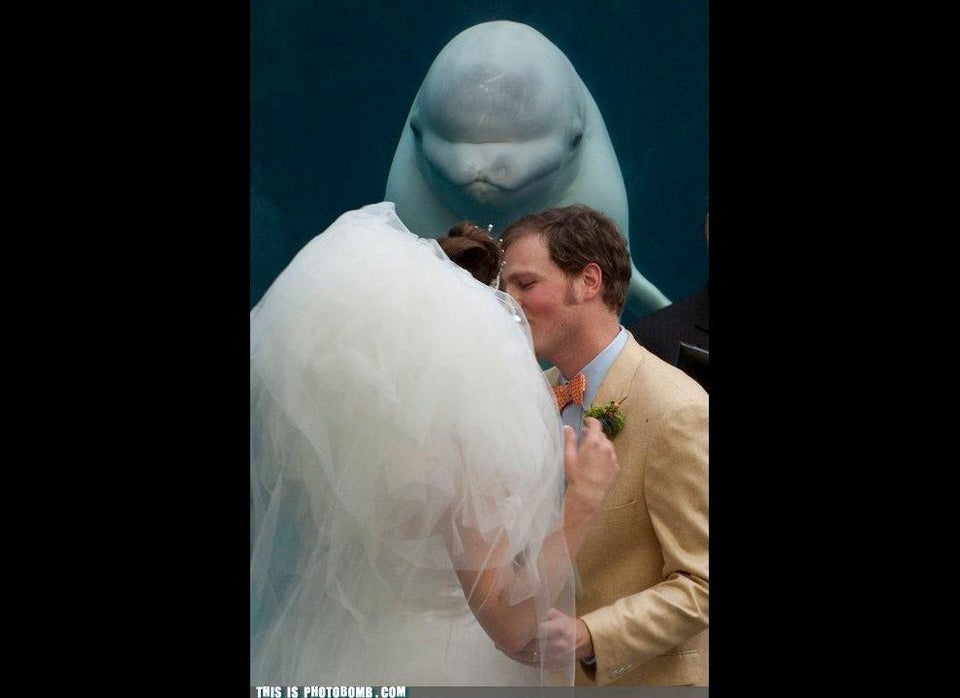 Wedding Photobombs
Related