This article was updated on Nov. 11. HuffPost may receive a share from purchases made via links on this page. Prices and availability subject to change.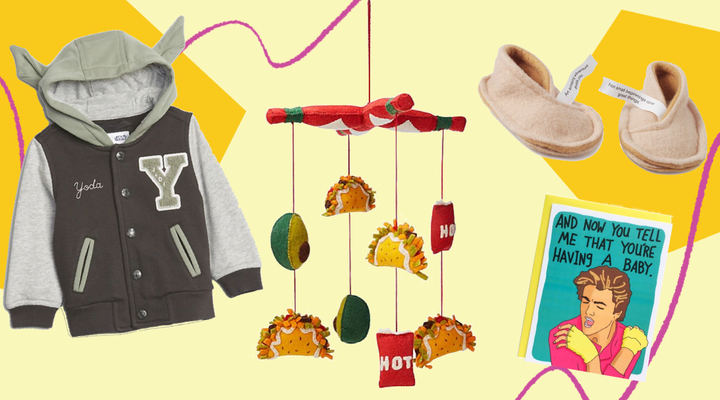 From figuring out how to feed a tiny human to dealing with diaper rash, parenting isn't always so pretty. Oh, and add to all that trying to shower, sleep and find time to just be your old self.
But the one thing that'll make this whole parenting thing easier is having a good sense of humor about its ups and downs.
You might go entire days without talking to another adult. Or getting the recommended amount of sleep that adults need. You'll definitely get peed on. Maybe you'll run out of baby wipes in the middle of cleaning up. And, yes, at some point you'll walk around with vomit on you that doesn't belong to you.
It's hard and exhausting work, but being a parent is also hilariously rewarding. Just look at that little face, after all.
Below, 20 spot-on gifts for new parents who have a sense of humor:
A mobile for taco-themed dreams
A varsity jacket that's out of this world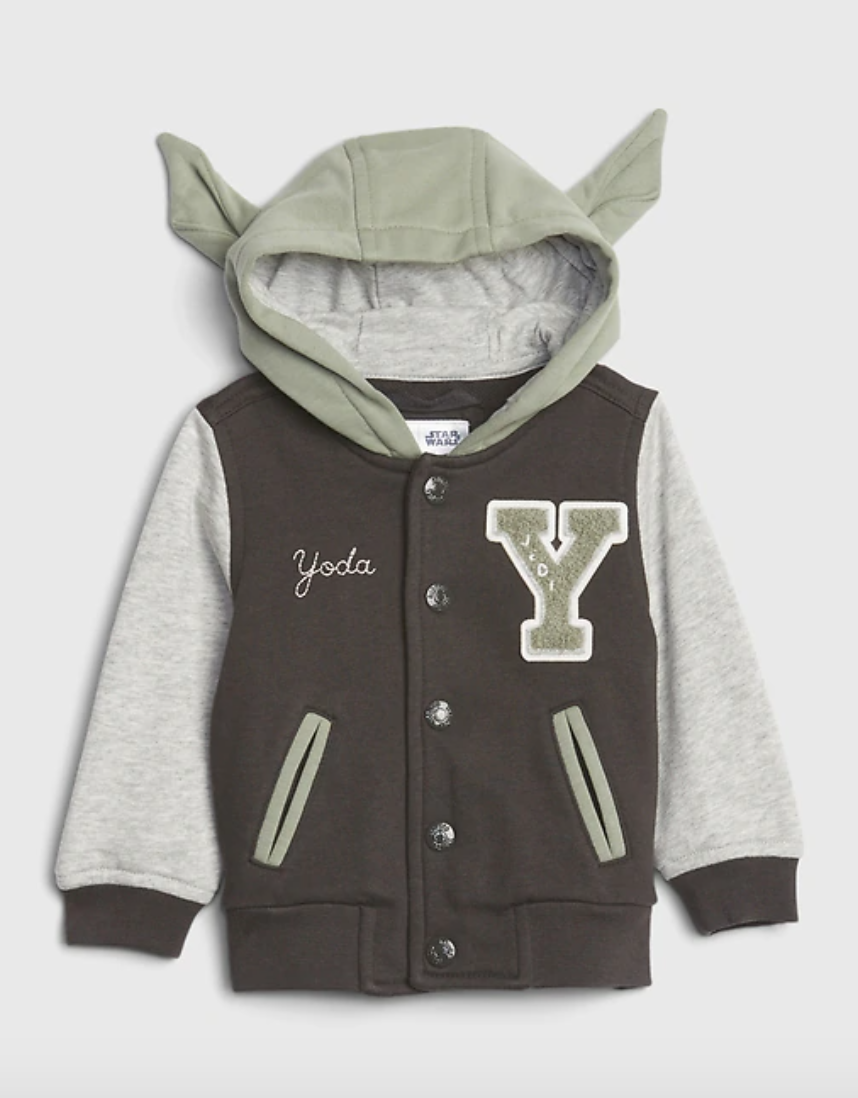 A glow-in-the-dark pacifier that doubles as a night light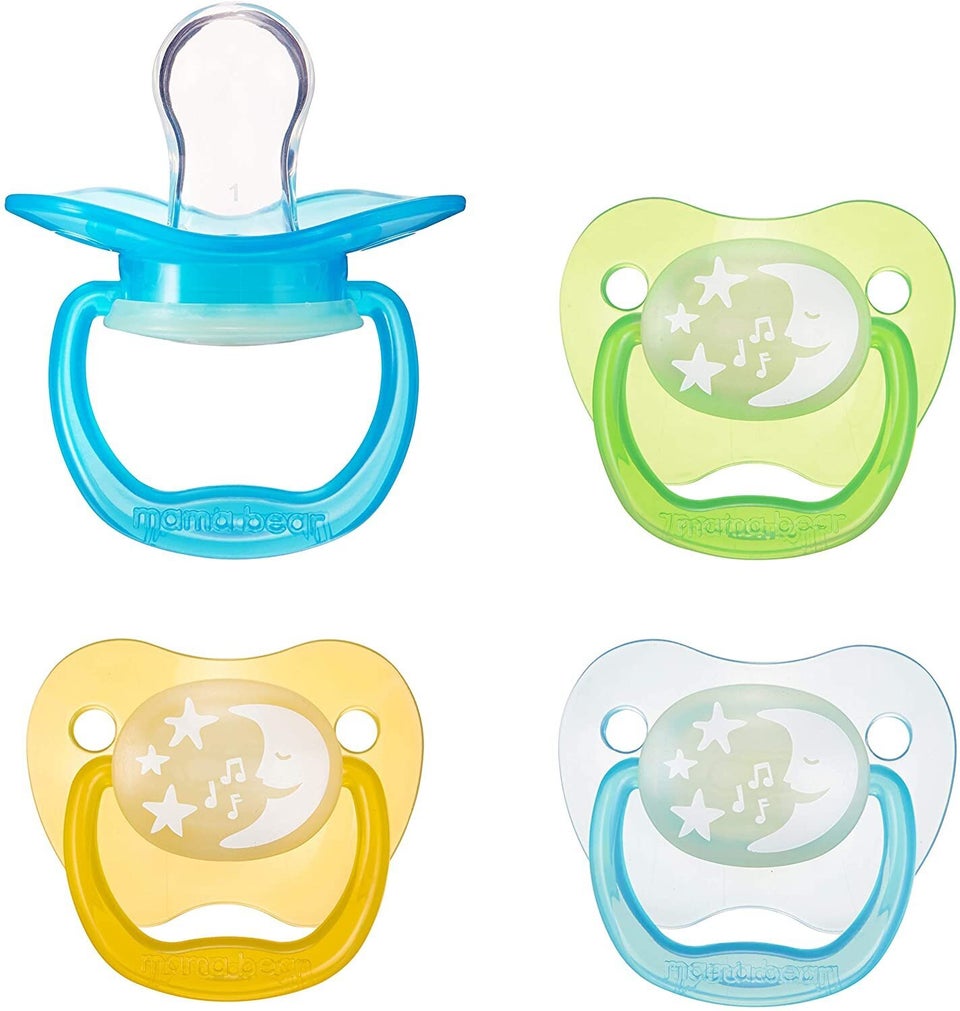 A parenting paint chart with shades they might not have seen before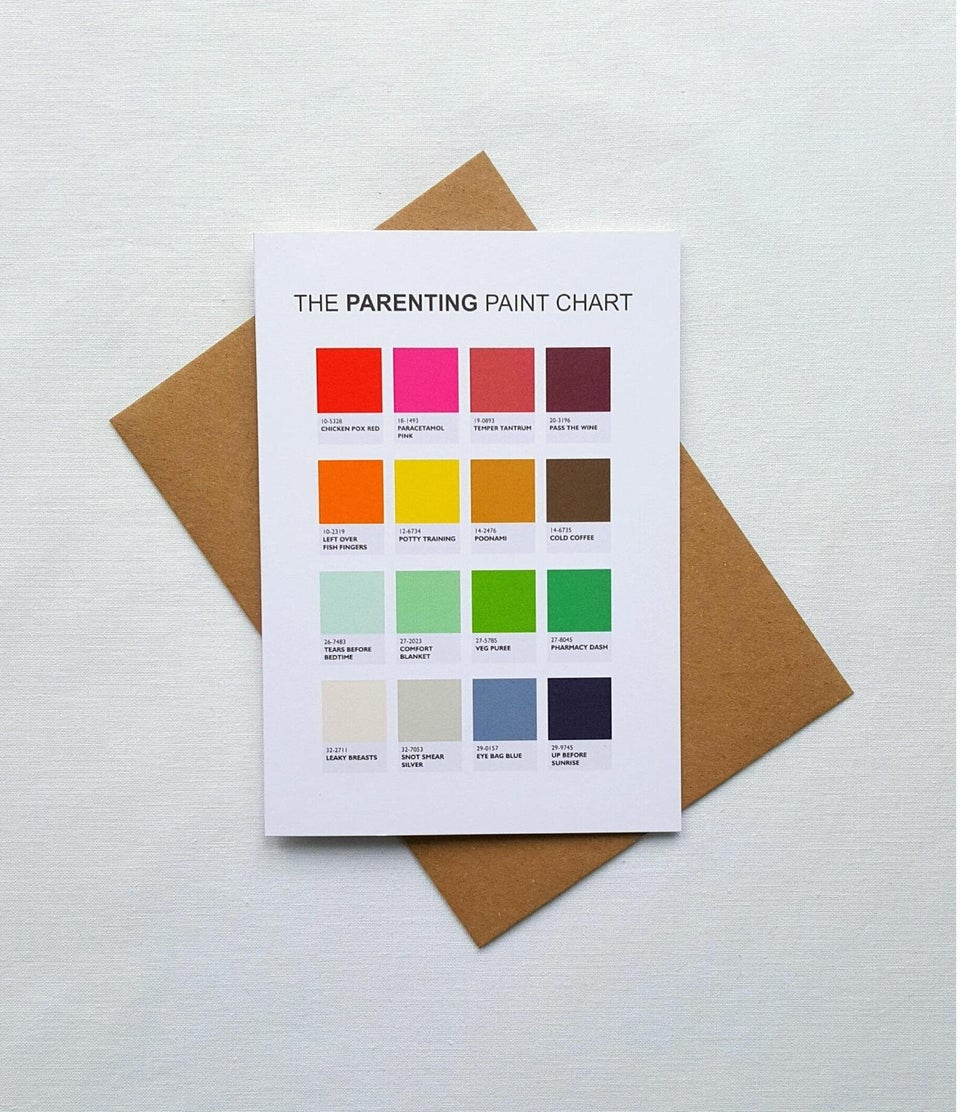 MirthAndMilestones / Etsy
An oven mitt for all the cooking they won't be doing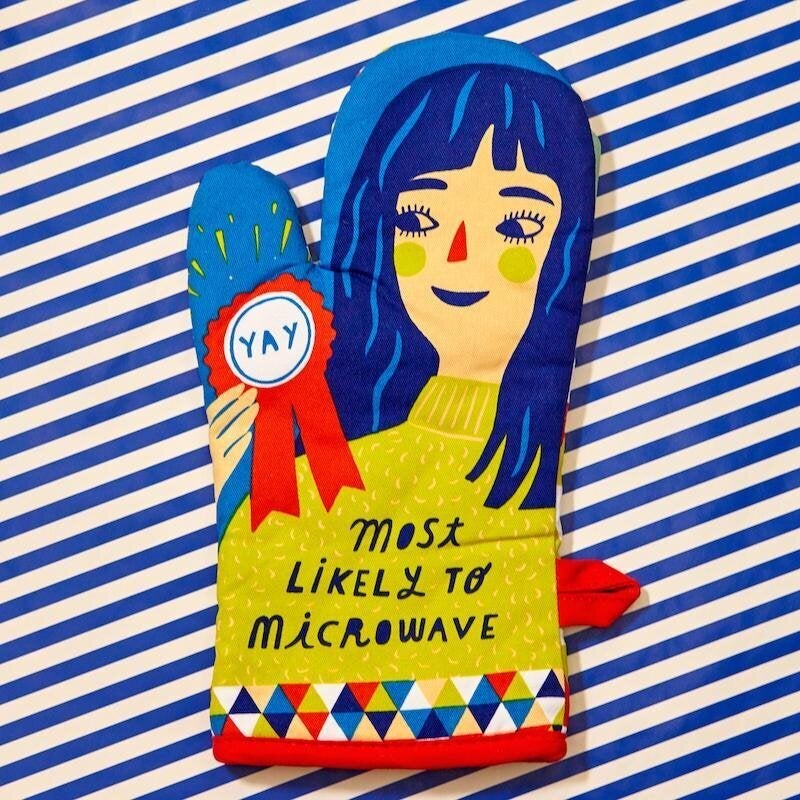 A mug in memory of all those times you could sleep-in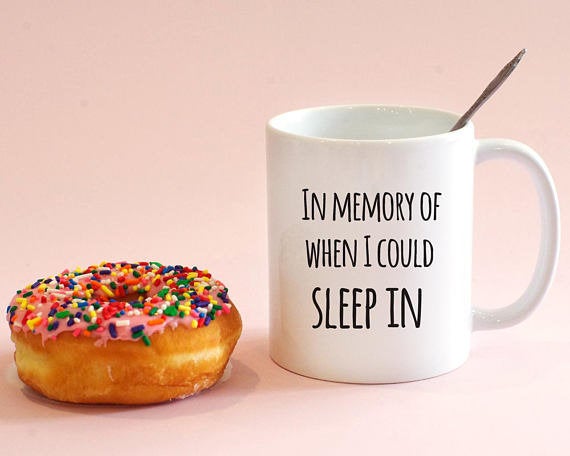 A rattle that requires a little extra strength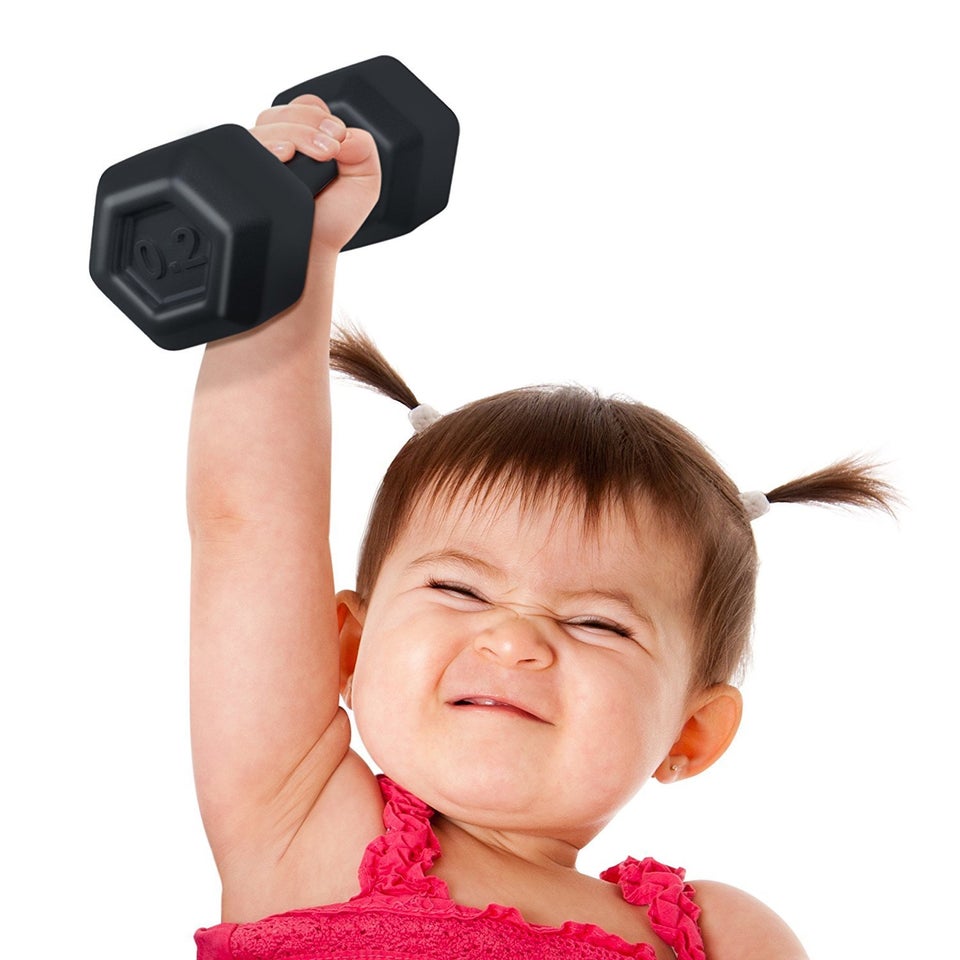 A door sign that serves as a warning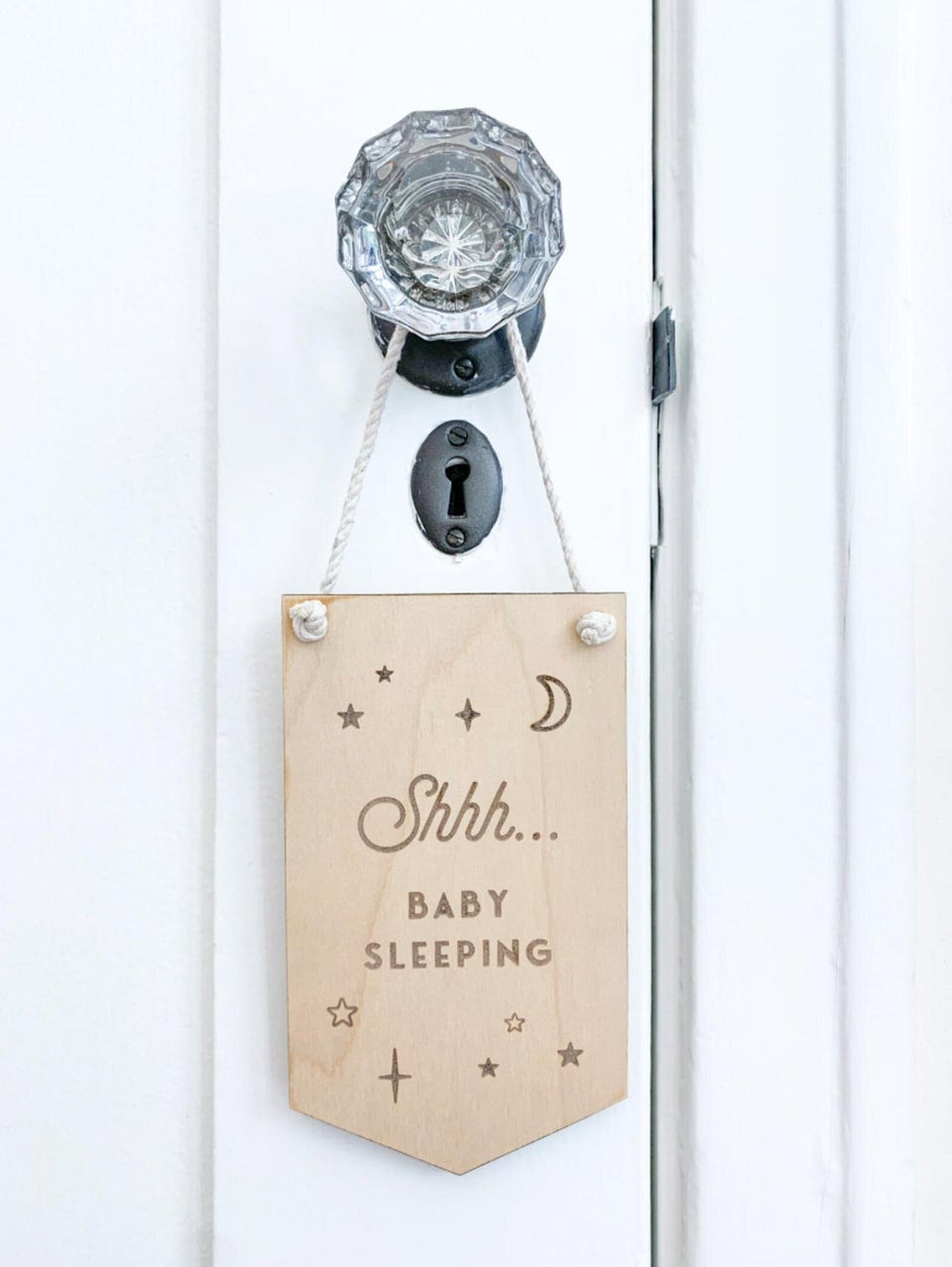 A pair of fortune cookie booties for a bit of luck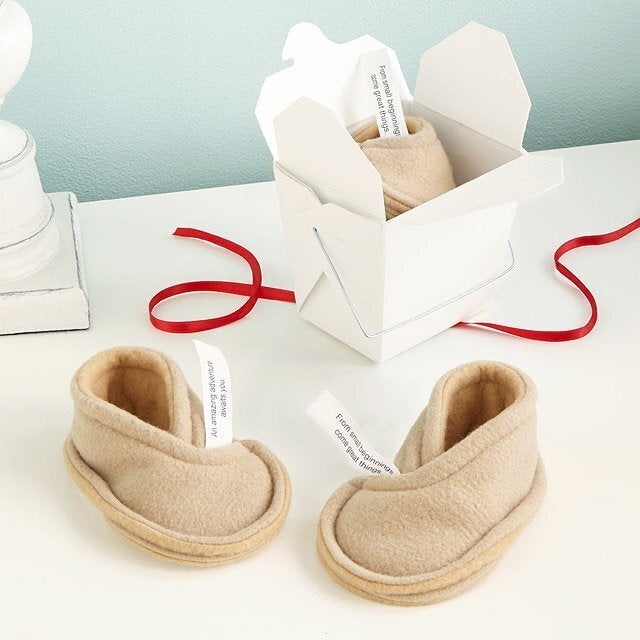 A techy teether to soothe sore gums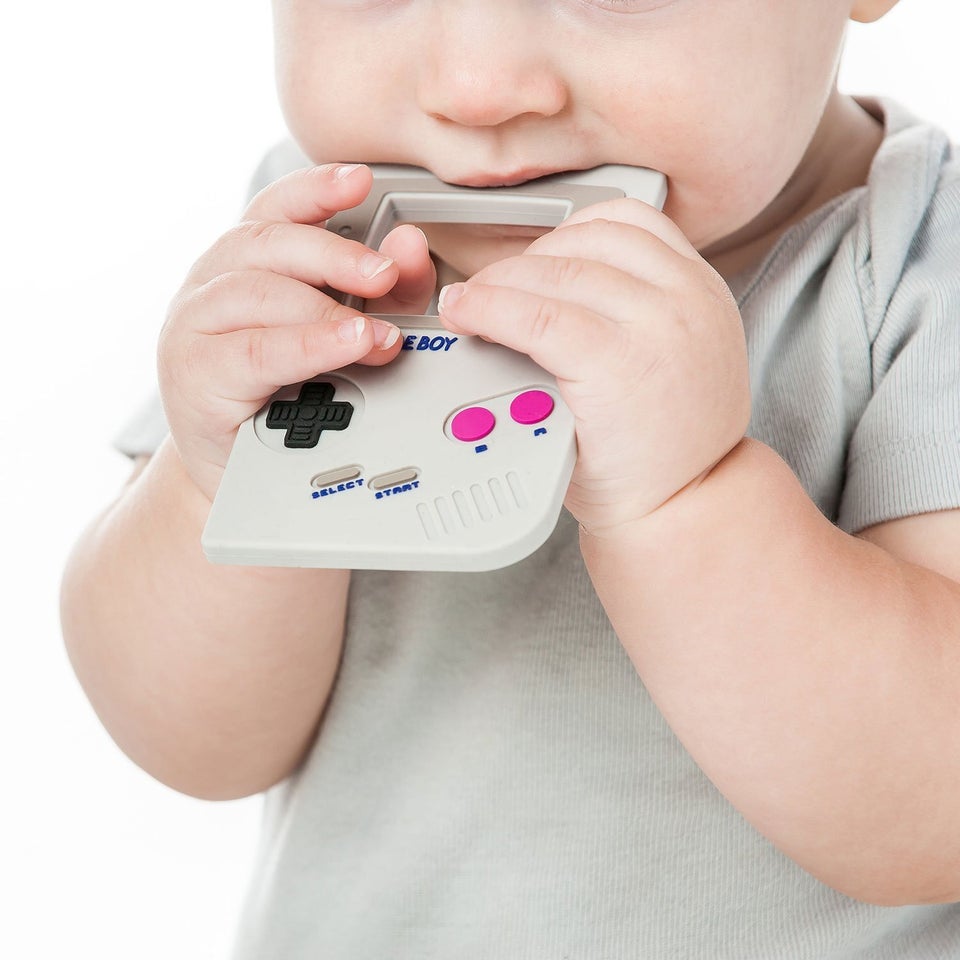 A card for the fans of Wham!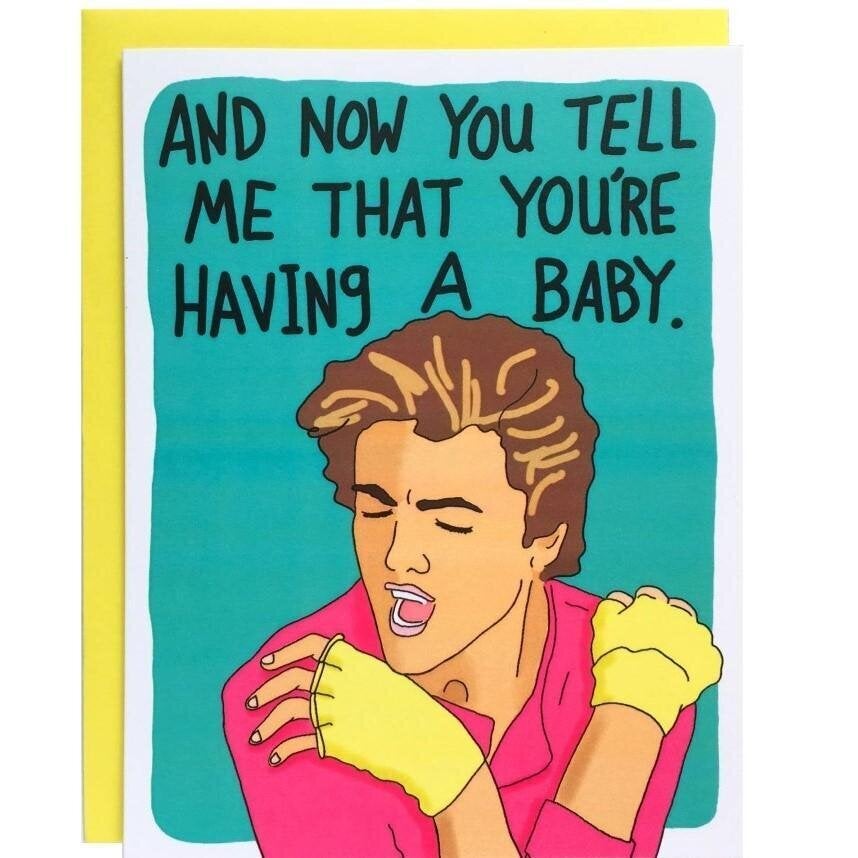 A onesie for the new chapter in their lives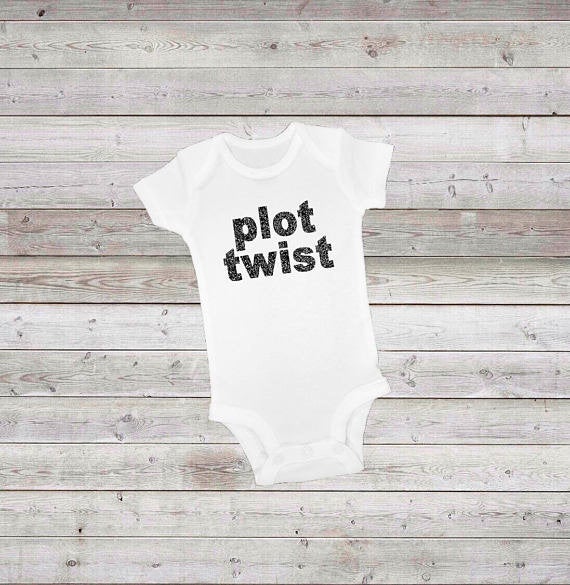 A reminder to clean when you can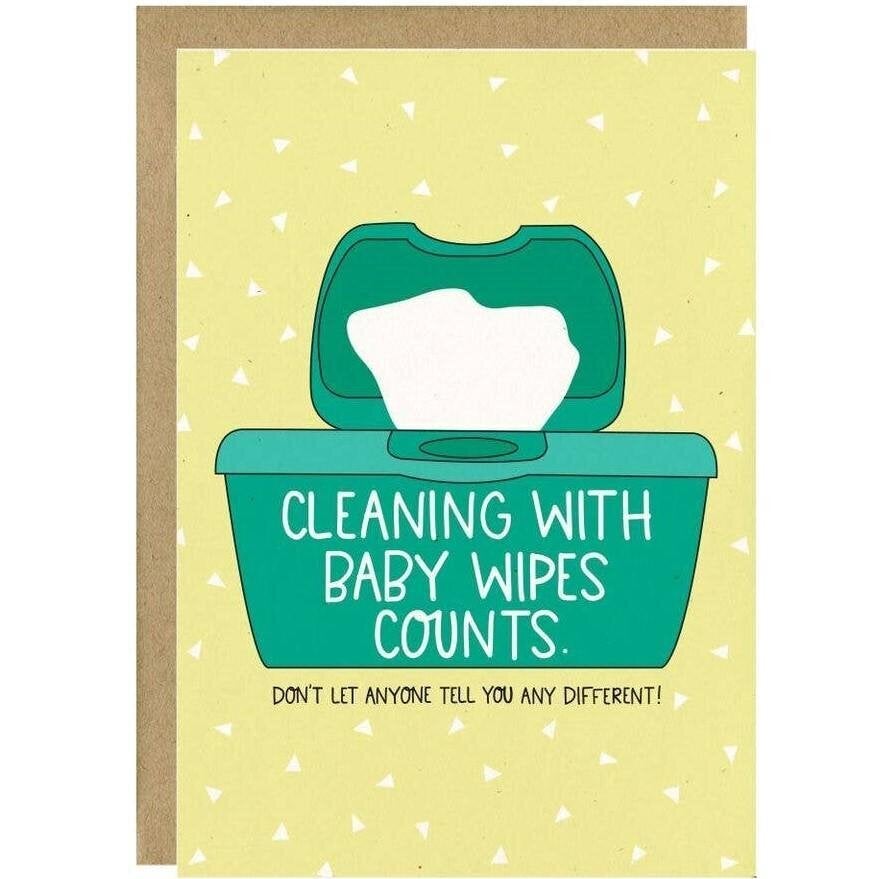 A Sriracha onesie that'll add some spice to the baby's wardrobe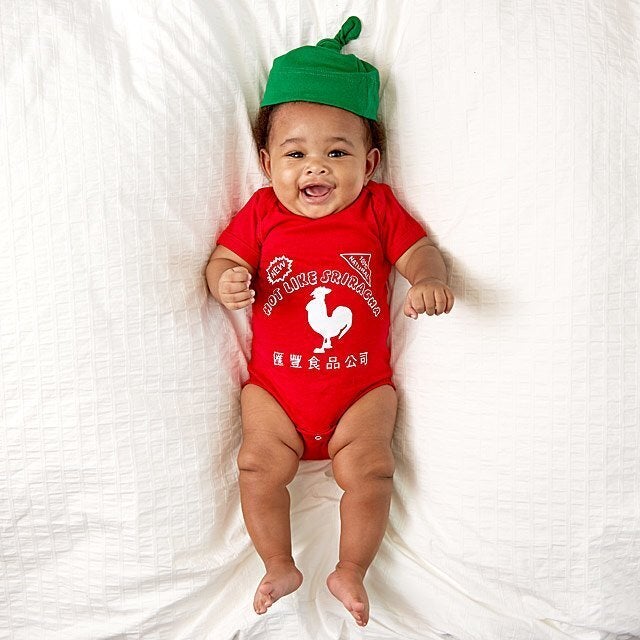 A cross stitch to remember to sleep it off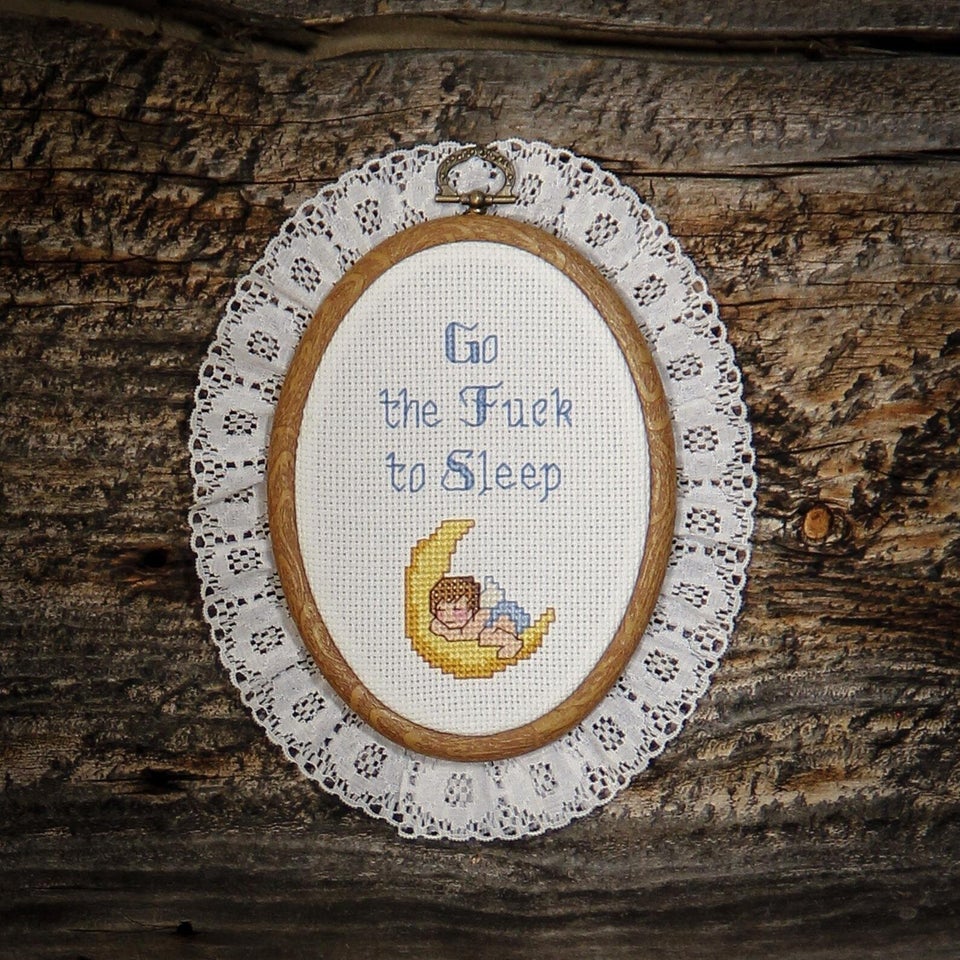 A bib that can take a lot of drool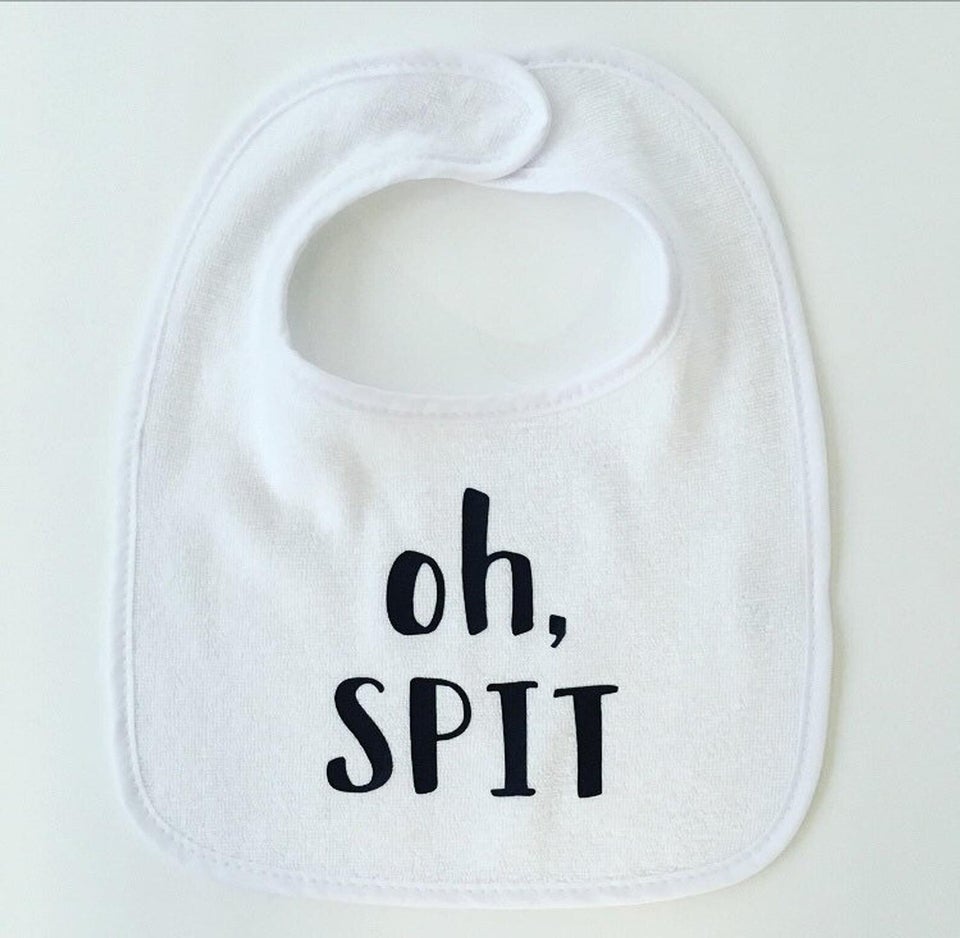 A tote bag for all that baby crap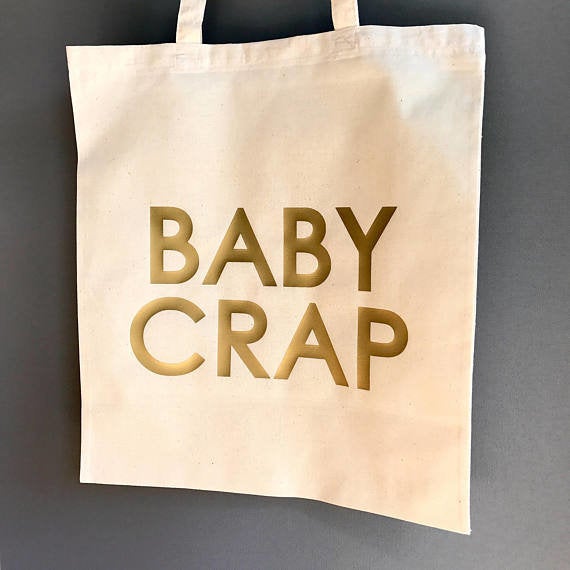 A doormat that threatens babysitting duties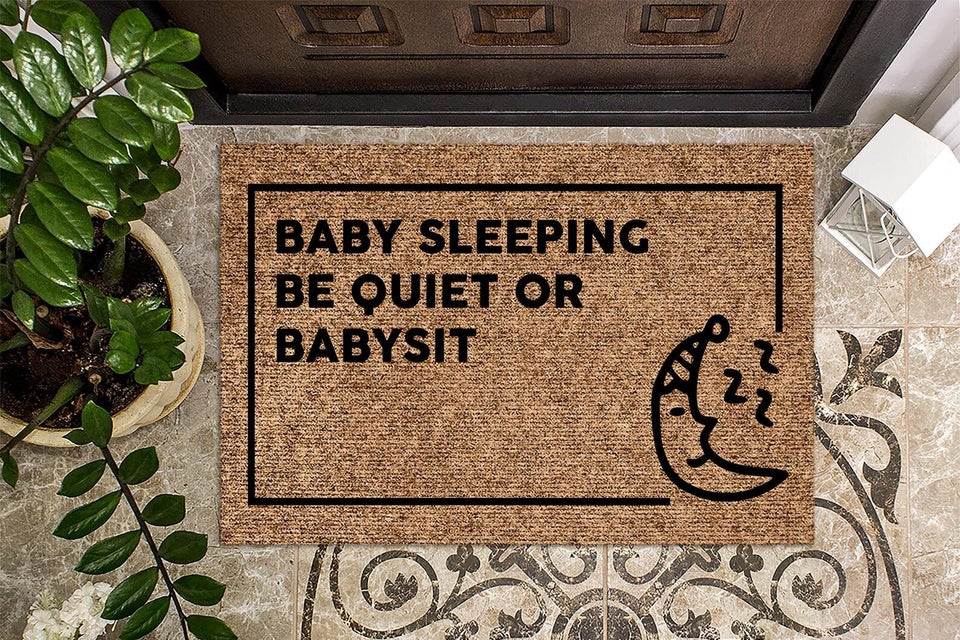 A blanket that reflects "a day in the life"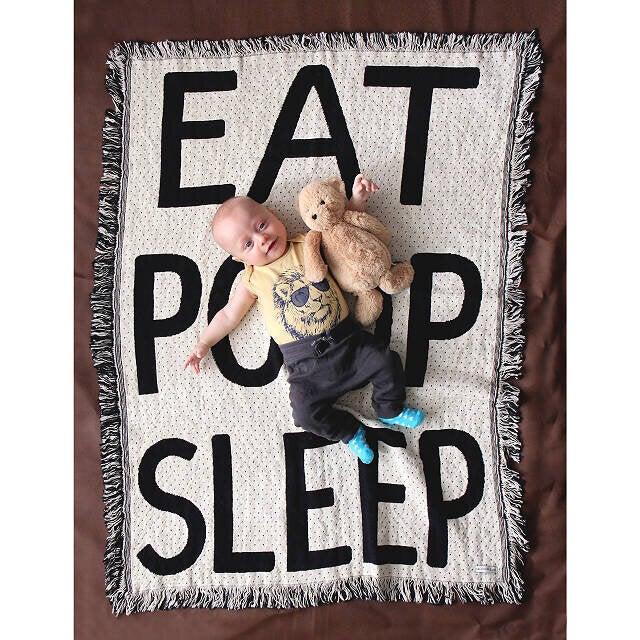 A onesie that any millennial will appreciate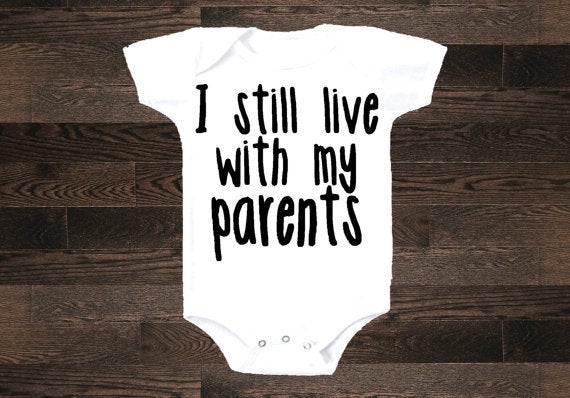 Etsy // SassAndTootsBoutique