The college grad in your life is moving on from midday naps and meal plans to enter the real world of taxes, careers and cooking their own food, so you need to find the right way to say congratulations.
Throw a little humor into the mix and switch up the typical grocery store greeting card with these 20 hilarious graduation ones that sum up everything your recent college grad is feeling.
Below, 20 funny graduation cards to keep things lighthearted:
Justa Got Lucke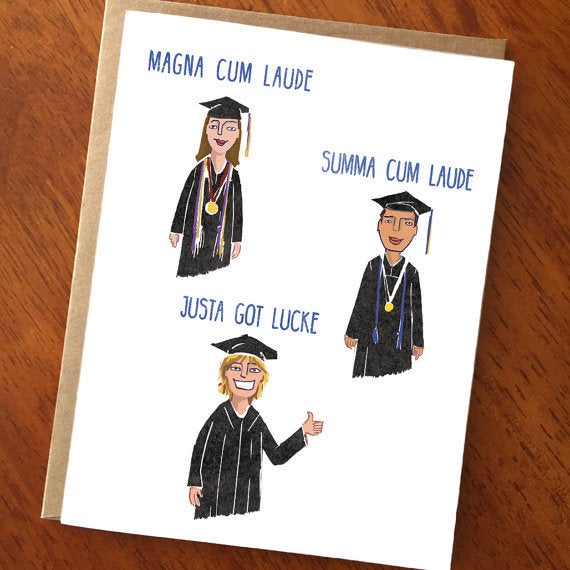 Etsy // A Zillion Dollars
You Is In Debt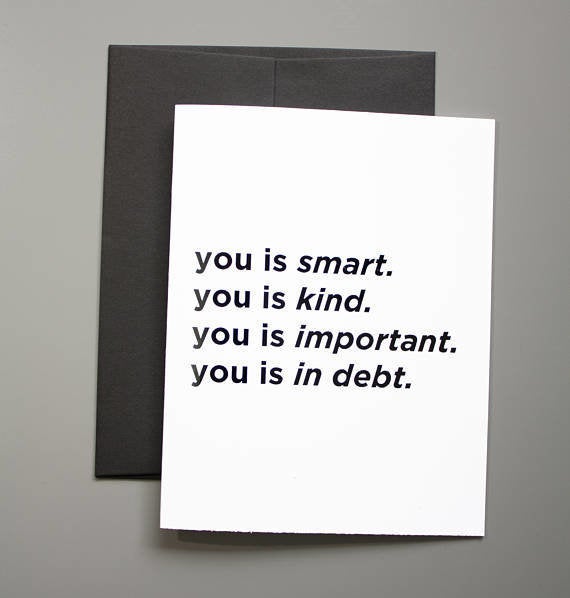 Don't Worry Grad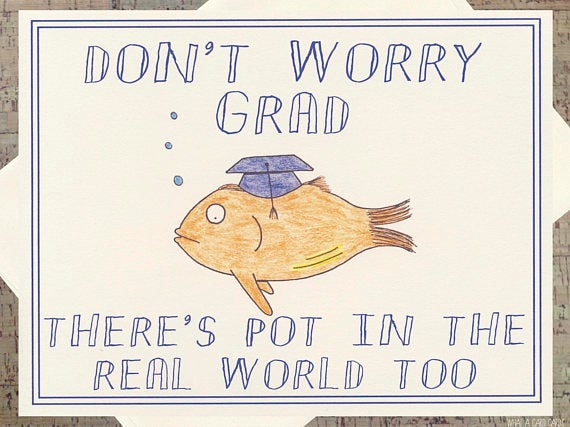 Etsy // What A Card Cards
Legally Blonde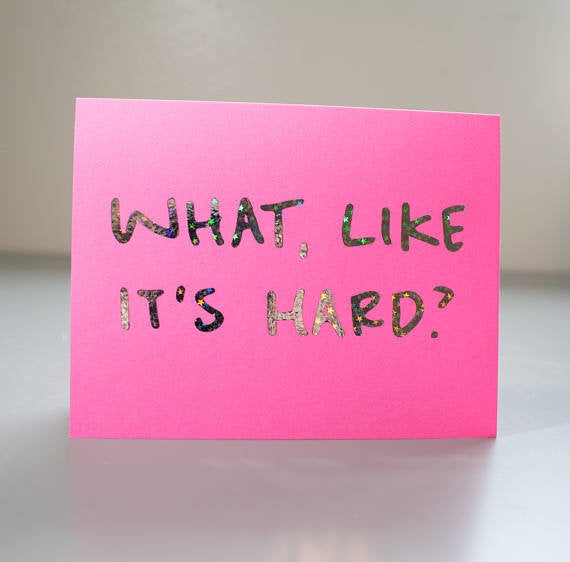 Nobody Is Better Than Graduating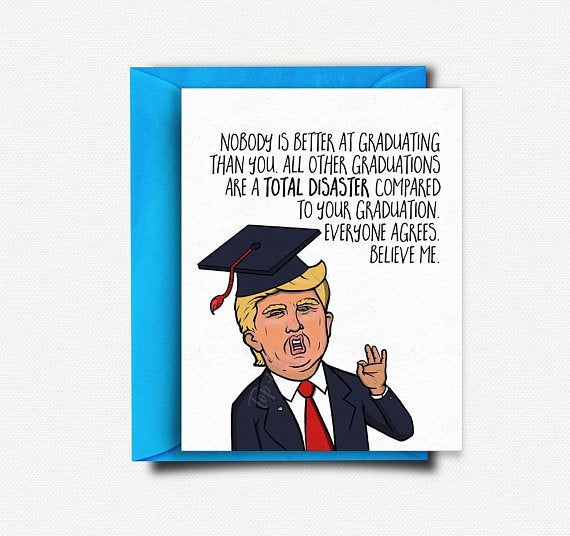 Etsy // Top Hat and Monacle
I Won't Ask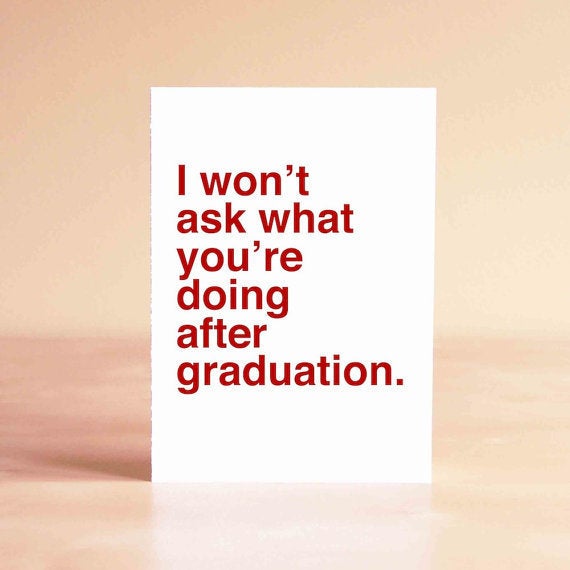 God's Plan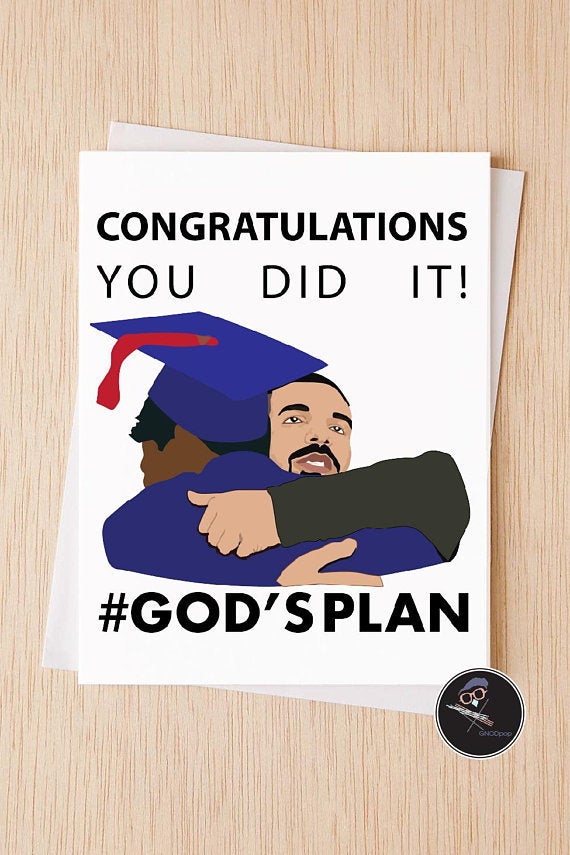 Skills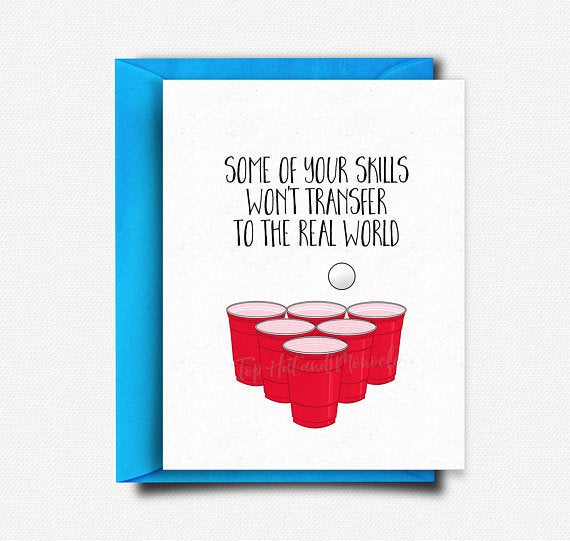 Etsy // Top Hat and Monacle
Powerful Musk Ox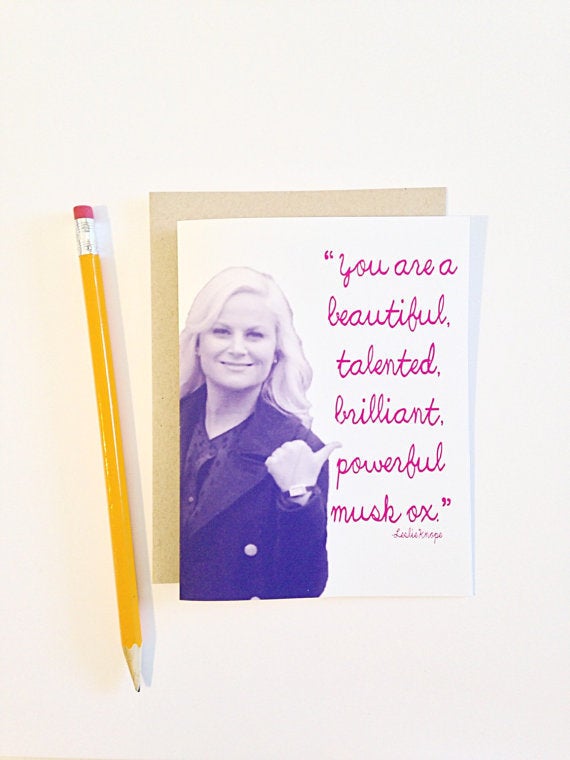 Etsy // ChoBe Art and Design
Gold Stars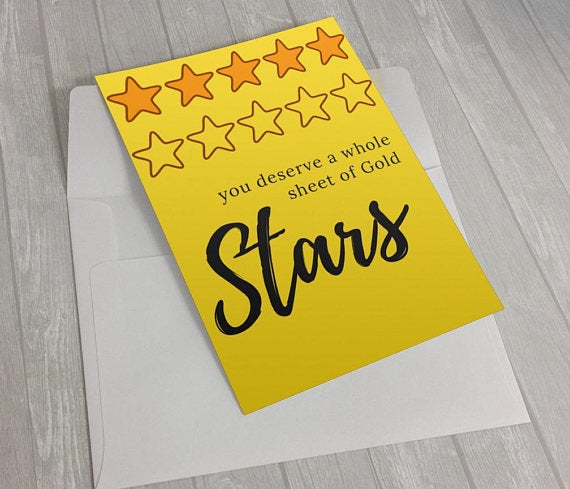 Etsy // Nicolette Anne Design
Kan-Yay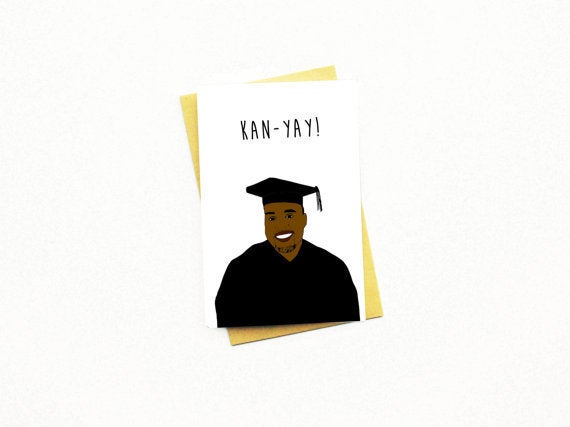 Much Grad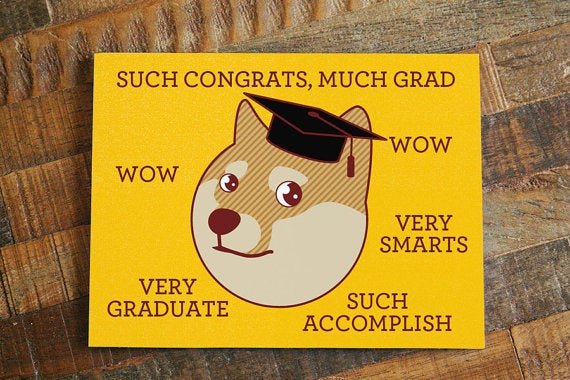 The Real World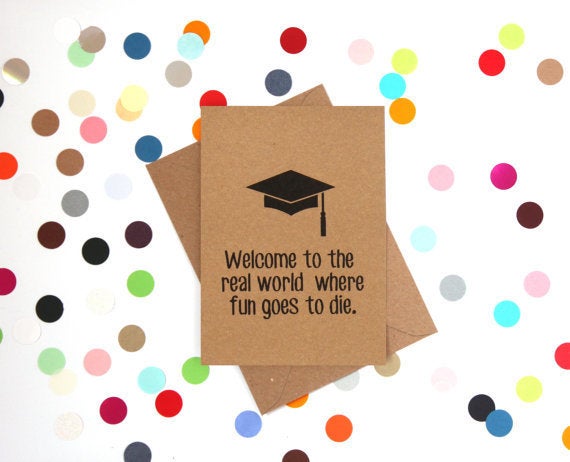 Kongrats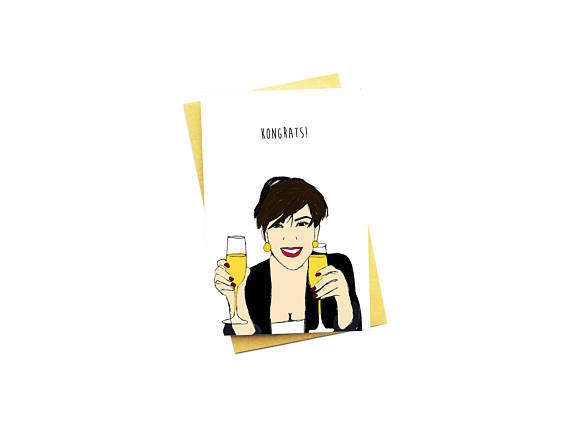 Bright Future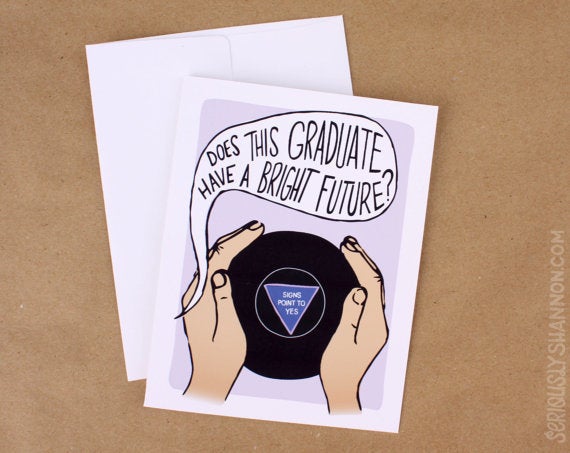 Etsy // Seriously Shannon
Sh*t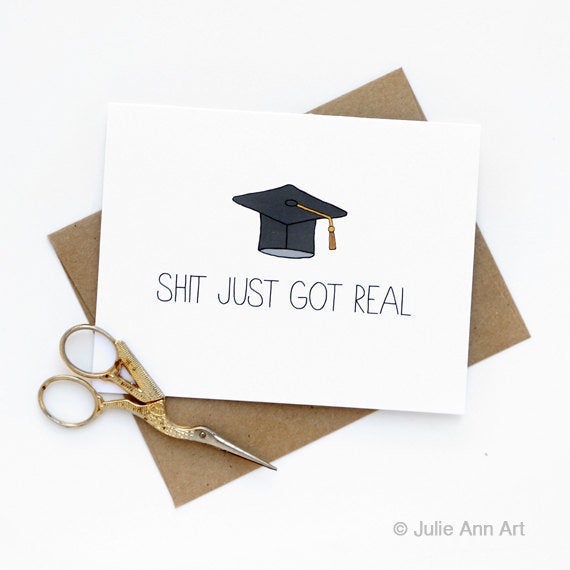 Minimum Job Requirement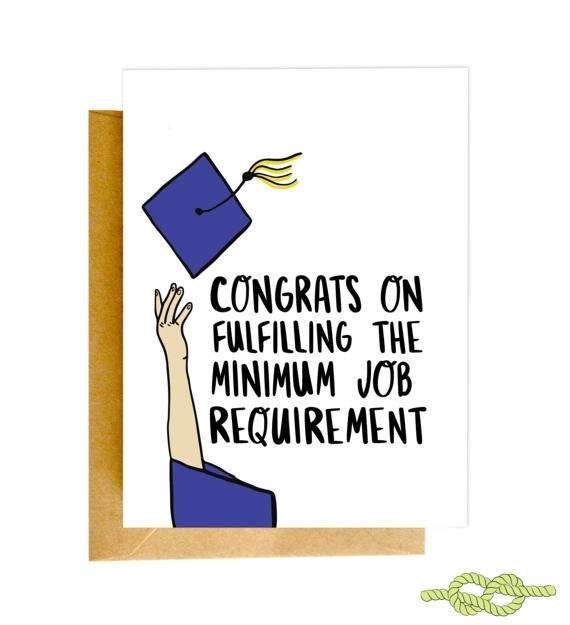 Look At You
Fact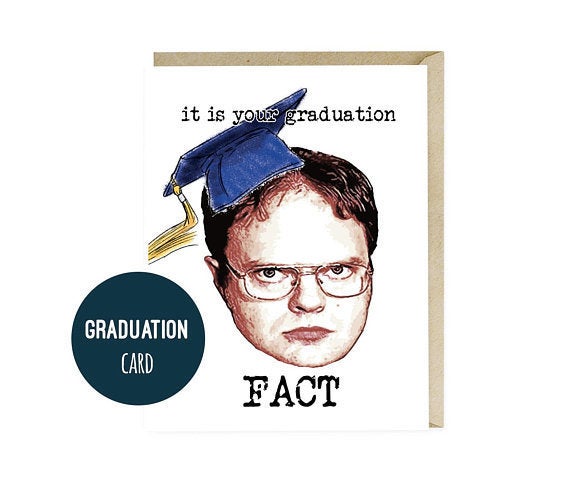 Insert Occasion Here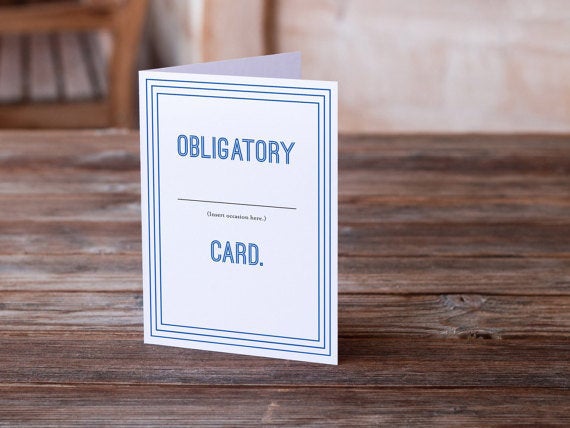 Etsy // Shop Insincerely Yours
HuffPost may receive a share from purchases made via links on this page.