Joe Mulvihill's wife Rachel asked him to only take serious pictures with his groomsmen at their wedding. So this is what he did:
The awesome photo was taken at the couple's July 19 nuptials in Normandy Park, Washington. The groom told HuffPost Weddings that Rachel is no stick in the mud and was totally cool with the guys' goofball moment.
"She laughed and immediately told me to put it on Reddit for 'internet points.'" And so he did.
Now can we all just take a moment to acknowledge the awesomeness of those denim cowboy briefs?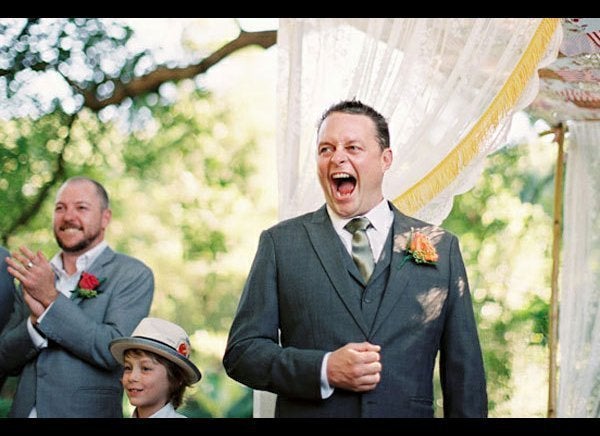 45 Emotional Grooms' Reactions