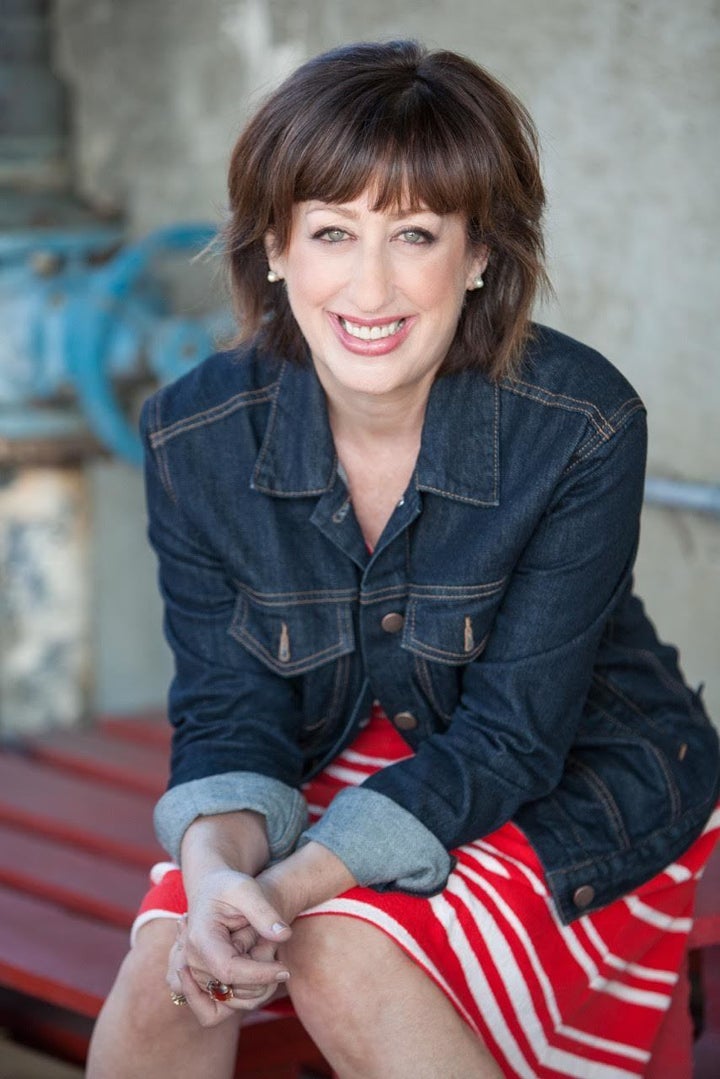 With talents like Audrey Meadows from The Honeymooners, Vivian Vance from I Love Lucy, Valerie Harper from The Mary Tyler Moore Show, Rhea Perlman on Cheers, and Lisa Kudrow on Friends, there has been a long tradition of hilarious scene-stealing women on television in top rated and critically acclaimed shows. Now on Mom, the highly revered CBS series, gifted comedienne Beth Hall joins that highly respected club of funny ladies, consistently lending riotous moments to the extremely esteemed show.
Surrounded by phenomenal talent on Mom, Hall is in great company as she regularly gets the opportunity to act alongside talents such as Anna Faris and Allison Janney- who has already won two Emmys and been nominated for three for her role in the show. For an actress to be in a cast that boasts such prestigious talent and be able to not only hold their own, but shine, is a tremendous accomplishment, and Hall deserves all the credit in the world.
But, being around outrageous talent is nothing new for the side-splittingly funny actress. In a world such as Mad Men where some of the most heavy-hitting dramatic actors around resided, Hall managed to bring on her refreshing charm and perfect comedic timing. The style that Hall brings to her projects is so classic that in a setting such as Mad Men it is particularly noticeable as she is reminiscent of scene-stealers such as Dorothy Whitney from Breakfast At Tiffany's, giving off a method of comedy that will always be welcome to media. She is very much a staple in what viewers know comedy to be, and her approach echoes the best comediennes of the past while always staying fresh to what's funny now.
Taking a moment to talk about Mom and what it's like working with Allison Janney and Anna Faris, Hall sat down for an interview to discuss her hit show, what fans could expect coming up, what she would like to do in the future, and more. Read below to see what she had to say!
So, "Mom" has received so much critical acclaim and it's now in its fourth season. What can you tell fans about what is to come on the show?
We're in our tenth episode right now, so I don't know where we go from there, but, Adam is back and Bonnie is dealing with that- and that's all well and good! Jill has a few interesting surprises on the way- I don't really know what I can say there! [Giggles ominously] I think she's trying to have a baby to round out her life. And mainly, Wendy's just there to hopefully meet a guy- which hasn't happened yet, [Chuckles] but she remains hopeful! And of course, she always supports the other women in the group.
It must be a true delight working with Allison Janney and Anna Faris every day. Talk about your great co-stars a bit.
It's like a clinic working with them every day- they're so good. The whole cast is. They're all so good independently and together. I think that's one thing that is really great about this show is that the whole ensemble has a really great chemistry. Allison just got her star on the Walk Of Fame- and it's so well-deserved, and Anna is just so funny. She is amazing to watch. The comic timing and how they dance together is such a learning experience, but also a really fun world to play in.
You've also worked on "Mad Men" pretty regularly! Talk about that experience a bit.
That was also a phenomenal learning experience- albeit very different from Mom, being that it was a one-hour drama. Although, most times I felt I was more of the comic relief on the show. When I started on Mad Men I was already such a huge fan of the show, so being cast on the show was surreal. Watching playbacks really made me have to pinch myself because I was like, "I'm actually on this show! This is amazing!" [Cracks up] And everyone on that show worked so hard and they were all so professional- it was just so fantastic.
Having already worked with talents like Jon Hamm and Allison Janney, who else would you love to work with, and what other roles would you love to play?
I would love to work with Meryl Streep, of course. And Daniel Day-Lewis has always been my favorite, I always thought he's the most versatile talent out there. I would love to do something really dramatic, like a strange, and quirky character- maybe even someone mean! [Laughs again] I never get to play someone mean! That would be really fun.
"Mad Men" and "Mom" couldn't be any more different. You really get to show a range between comedy and drama. Do you have a preference?
I feel really comfortable in comedy, and I think that is really more my forte- so that's probably what I prefer. I started out in comedy, particularly sketch comedy, so I really love it. I would love to do something a little more dramatic, but I have a face for comedy! [Busts out laughing again]
More like the talent for comedy! A sheer pro at her craft, Hall is one of the greatest go-to laugh-getters on TV thanks to her role on Mom- a role fans hope she stays in for quite some time!
Mom airs Thursday nights at 9/8c on CBS.
Calling all HuffPost superfans!
Sign up for membership to become a founding member and help shape HuffPost's next chapter