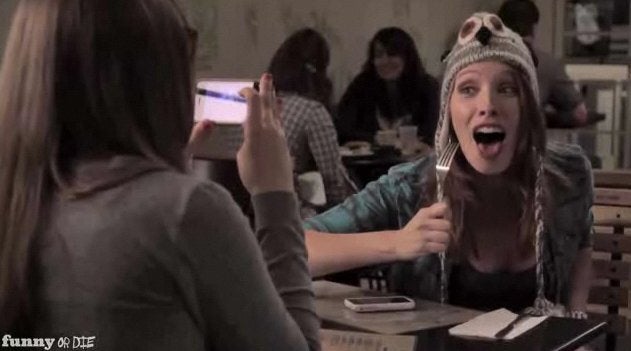 Although not everyone that that uses Yelp is annoying, there has been a slew of press that details the propensity for some users to overshare or perhaps be critical to the point of coming off as silly.
Funny or Die has rather pointedly honed in on a certain class of Yelpers who seem to have opinions about, well, everything. In the video, two female yelpers walk into a restaurant and are immediately annoyed by the not-actually-heavy door and "weird fork" (which isn't weird at all). So, they Yelp with their smart phones.
"It smells like food in here...Yelped!"
"The waiter seemed like he was just like, being a waiter...Yelped!"
And our favorite:
Girl 1: "Did you see my review of yesterday's sunset?"
Girl 2: "Real lacking, took too long to set. I'm tagging that as useful."
We know this is supposed to be a joke, but parts of it ring a little too true...see for yourself below.
Popular in the Community