A typical wedding RSVP card usually gives guests the option to check one of two boxes: either "happily accept" or "regretfully decline." And maybe, if you're lucky, the couple will ask if you prefer chicken or beef.
But one Chicago-area couple -- Katie Kerr and Chris Sabino -- decided to up the ante with their RSVP card and let their awesomely snarky personalities shine through. Check out the hilarious reply card below: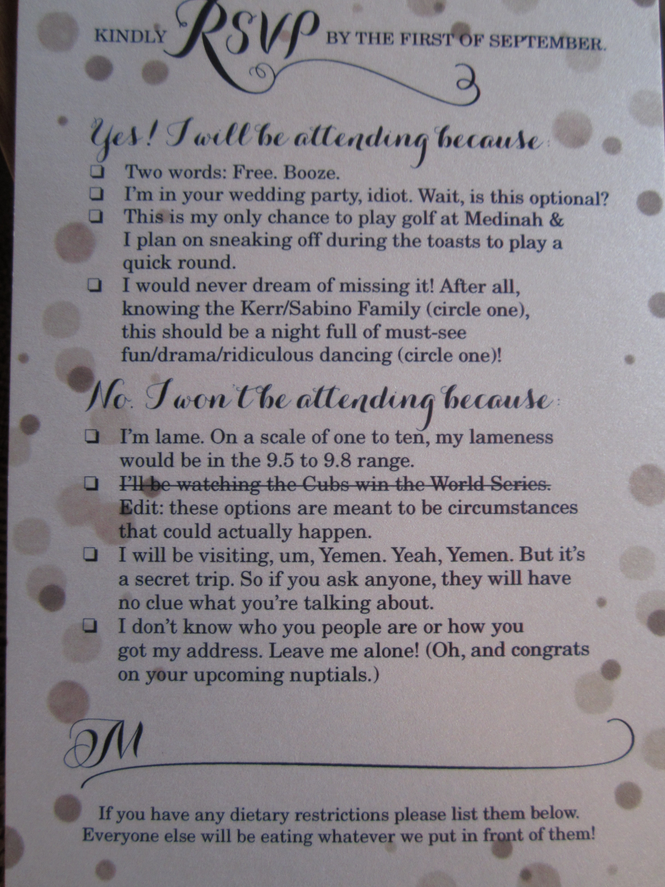 The couple -- who are big White Sox fans, in case you couldn't tell -- is set to tie the knot on September 21, 2013.
In need of some invitation inspiration? Check out real wedding invitations in the slideshow below.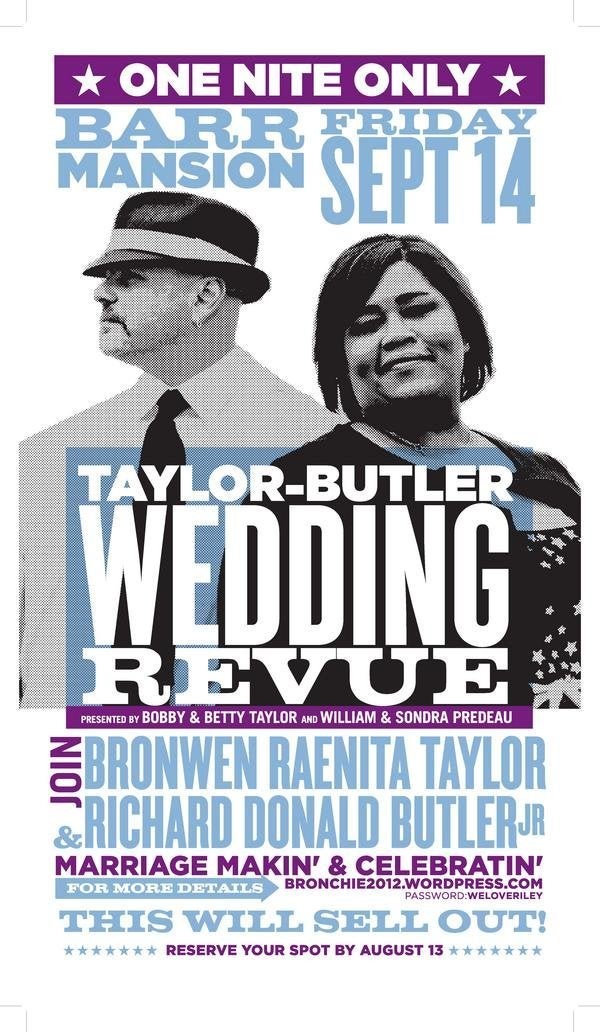 Real Wedding Inspiration: Invitations
Related