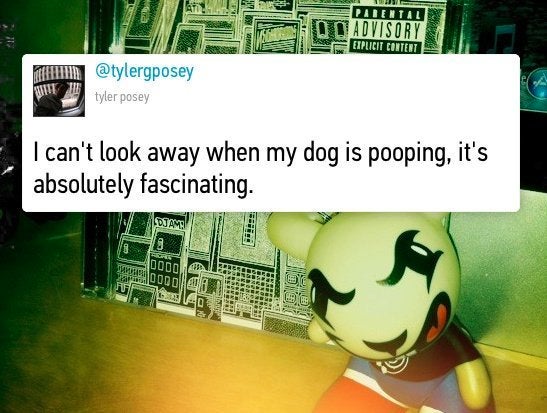 Twitter can be useful for a host of things, from getting updates on major news events to landing a job to keeping up-to-date on your favorite celebrities. But more than anything else, Twitter can be a great source of amusement. Some of our favorite young celebs and writers -- from Miley Cyrus to Maude Apatow -- run Twitter feeds that provide us with a constant source of weird daily musings and, sometimes, sharp humor.
Check out our list of the most ridiculous young tweeters, along with a few gems they've shared recently, in the slideshow below. These 10 #deepthoughts, bizarre comments about food, and generally strange observations (Tyler Posey, you owe us an explanation) remind us all just how much we love the teen Twitterverse.
Tell us: Which tweeter wins for most LOL-worthy -- and most WTF-worthy? Who do you think is the #1 most ridiculous young celebrity on Twitter? Share your thoughts in the comments below or tweet @HuffPostTeen!
Popular in the Community