From the swollen ankles to the morning sickness, pregnancy does not always put moms-to-be in the romantic mood. But that doesn't mean they don't want to partake in sentimental sweetness of Valentine's Day.
Last year, Pregnant Chicken's Amy Morrison created funny Valentines for expectant mothers to give to their loved ones. This time, she's turned the tables and has created romantic cards that pregnant moms would surely love to receive on Valentine's Day.
"Pregnancy is a time where a woman should feel loved, pretty and special," she told The Huffington Post. "And I think Valentine's Day is perfect opportunity to show her that she's all of those things."
So, with that in mind, here's a batch of honest, hilarious, and heartwarming cards to give to your pregnant S.O. on February 14.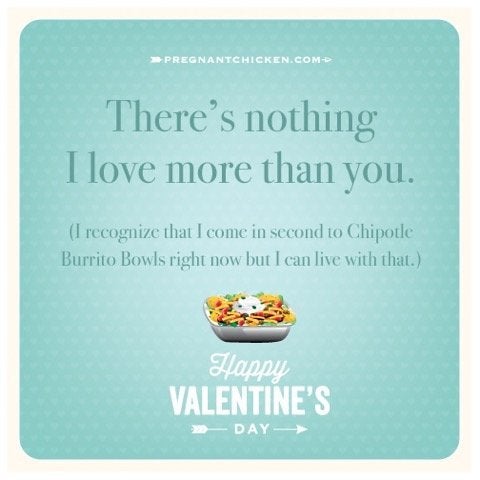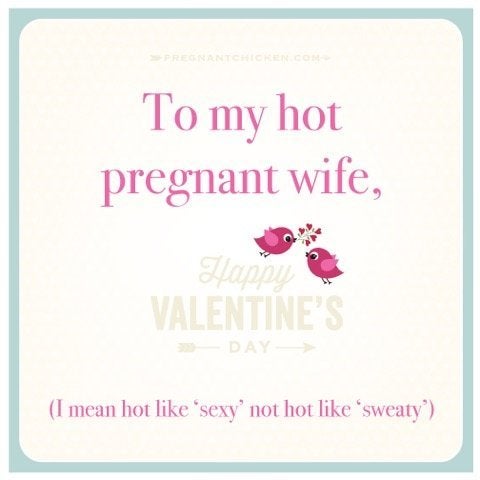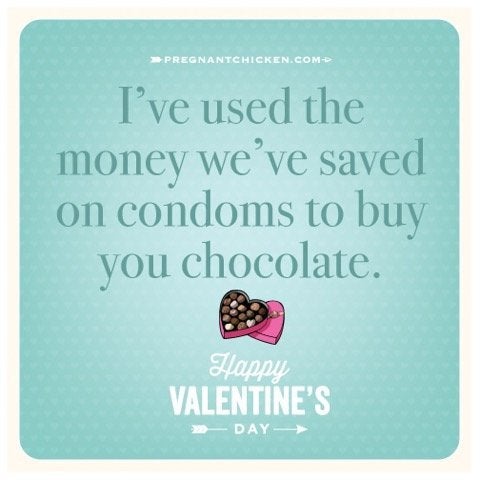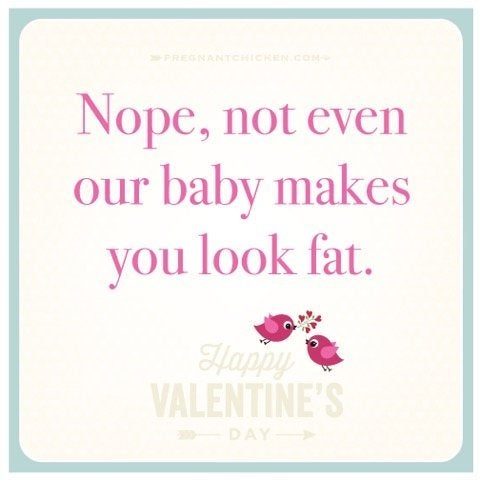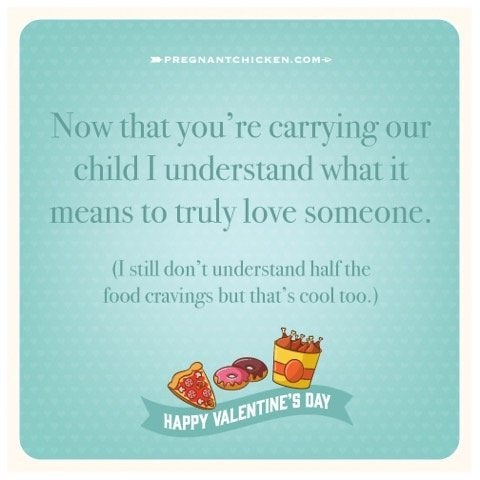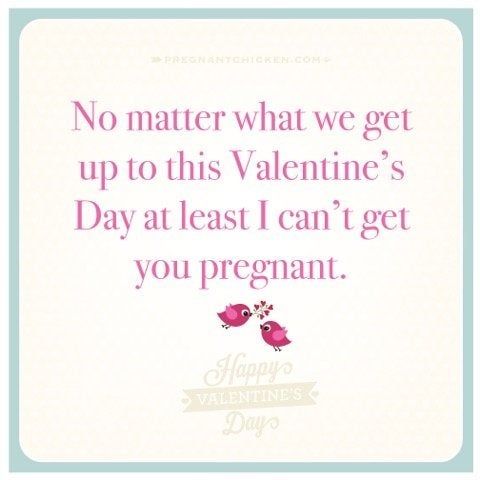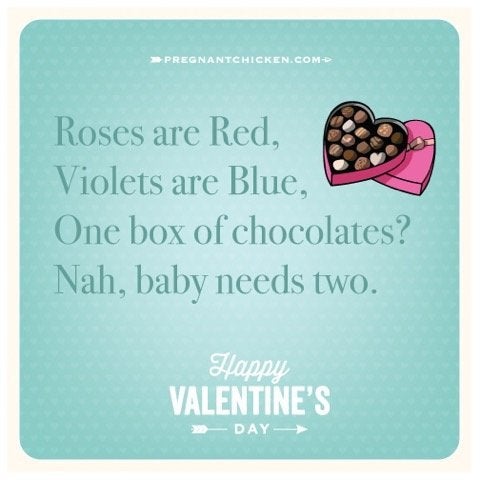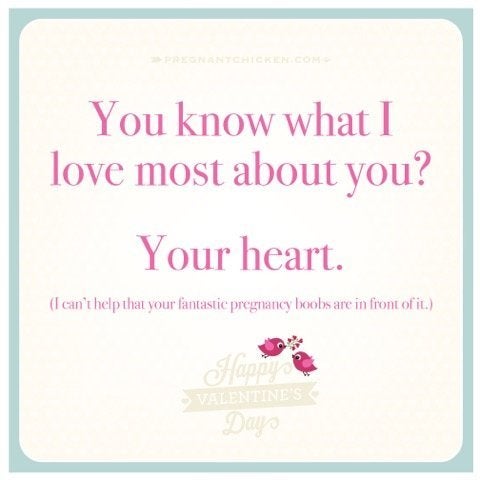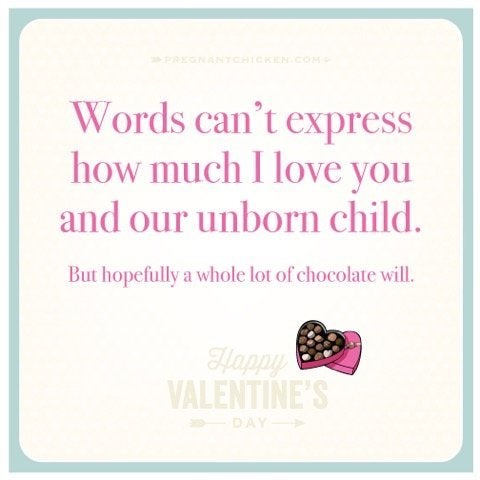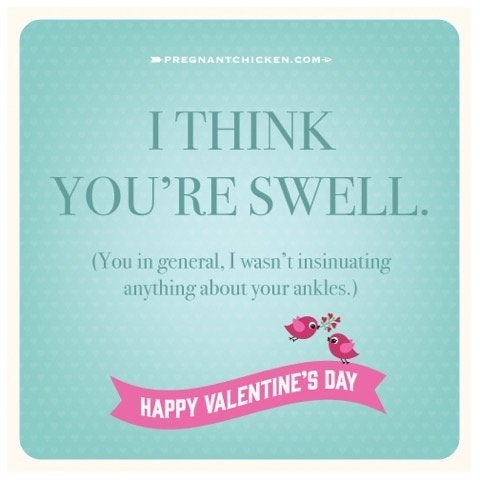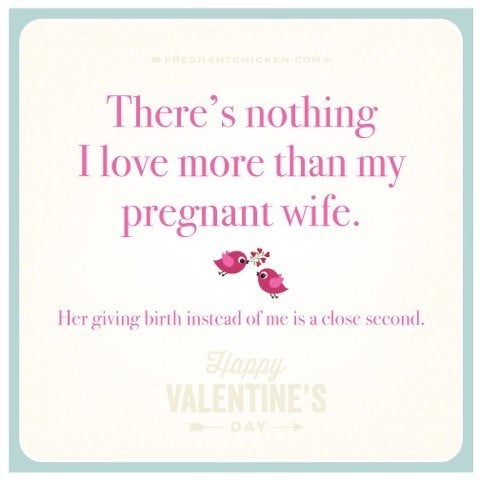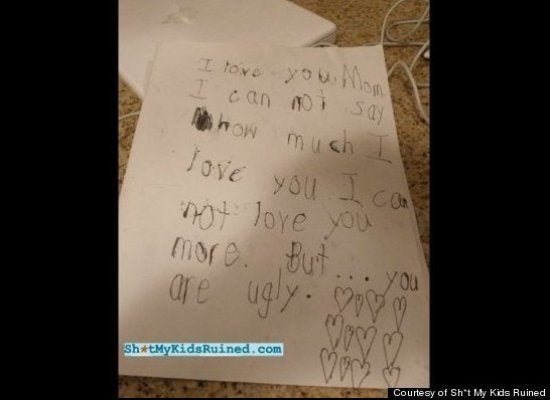 Hilarious Notes From Kids