Did you think the world was done with Furby? Because you were wrong.
The tiny toy that probably kept you up at night in the late '90s has come back (again, after a previous comeback in 2012) with new accoutrements, Business Wire reports.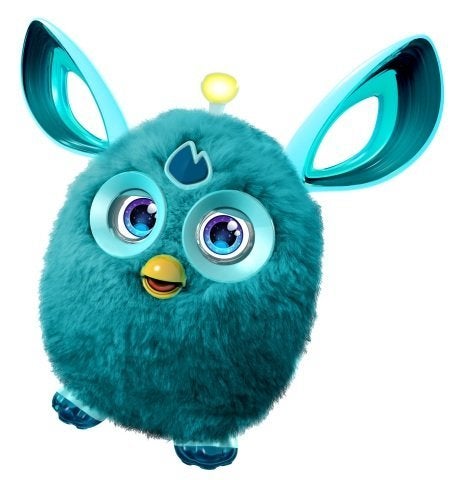 The new Furby Connect has enormous LED eyes like a baby Pixar character, even larger ears, and a clear, light-up joystick coming out of its head. Much like the old Furby, it still makes strange noises and offers quasi-responsive facial movements, but it now does those things with the help of an app. 
The 2012, Furby brought us app connectivity, and this 2016 iteration takes the toy/app pairing to the next level. Furby Connects can tell their playmates what songs are trending and videos are viral with occasional push updates via Hasbro's app. The app lacks location awareness as a way to protect the privacy of families using it.
Outside of app content like games and kid-friendly entertainment, the new Furby can also digitally eat, lay eggs and poop -- like a Tamagotchi you can physically touch, but don't actually have to clean up after.
Much like the original Furby, if you put two Furby Connects together, they can chat with one another. You can enjoy their strange wiggling and baby burbling in all their glory. 
The best part of the new Furby is that, to quote Samuel L. Jackson, it goes "the f**k to sleep." The toy comes with a sleep mask that mutes the Furby so you can stash it away when you're ready to tuck in for the night and not be woken up by creepy noises.
You can snag a Furby Connect for $99.99 on pre-order in pink and teal here, with more colors to come in the fall.
We were over our OG Furby a week after getting it, so no promises you or your kid will love this new one. That said, we're happy the world is weird enough to keep pumping these things out. Everyone deserves to experience a Furby.
Go forth and prosper, you furry toy gremlins. 
Calling all HuffPost superfans!
Sign up for membership to become a founding member and help shape HuffPost's next chapter
BEFORE YOU GO
PHOTO GALLERY
5 Smart Toys For Your Children