Texas mom Vanessa Kasten Urango claims that Delta Air Lines employees would not allow her to take her frozen breast milk in dry ice on her flight.
Urango, a mom to a 4-month-old and a 3-year-old, shared a Facebook post Saturday detailing her encounter with Delta that same day as she attempted to travel with a cooler of frozen breast milk and dry ice.
"I spent the last eighteen days away from my children and husband for work," she wrote. "During this time, I had to pump at least four times per day to maintain a breast milk supply for my infant daughter and kept this supply in a freezer."
"Maybe too much info for some, but I'm an angry mom right now."
She contacted Delta for instructions a week prior and was told to pack her frozen breast milk with dry ice (under 5.5 pounds) in a labeled cooler, Urango claimed on Facebook.
But after arriving to the airport with a cooler and dry ice that she purchased prior to her flight, she says the Delta employees had "no idea how to handle" the frozen breast milk and ultimately told her she could not take it.
"When I showed up to your ticket counter at EWR, the ticketing agent told me that I would have to pay $150 to check the $25 cooler because I already checked two other bags. In addition to this, he had no idea how to handle my cooler with dry ice," she wrote. "Long story short, they told me I could not take the breast milk on the plane because they couldn't weigh the dry ice (just curious how they would ever weigh dry ice??) and because I didn't have the proper sticker on it to show it contained dry ice."
Following this encounter, Urango said she received help from police officers at the airport who helped her derive a plan. She trashed the dry ice in an airport bathroom and traveled with the cooler of just frozen breast milk as carry-on luggage.
But Urango was concerned that without dry ice, her breast milk would not last the duration of the trip.
"So...here I sit waiting to board your plane...with a cooler of frozen breast milk WITHOUT dry ice. Who knows if it will even still be frozen when I arrive home in 8 hours; which basically means two weeks worth of breast milk will have to be thrown away," she wrote.
According to the Transportation Security Administration (TSA) site, formula and breast milk are exceptions to the TSA's limit of 3.4 ounces of liquid per carry-on item. Additionally, ice packs, freezer packs and "other accessories required to cool formula," are also listed as exceptions to the liquid rules.
Urango's post garnered a lot of attention, with nearly 3,000 shares from her Facebook page. In one response to many concerned commenters -- one calling the encounter "appalling" -- the mom updated that her breast milk survived the trip:

On Sunday, Urango added an update to her Facebook post, sharing that Delta had since e-mailed her "apologizing"with a $25 gift card as a "goodwill gesture," she claimed.
Brian Kruse, a spokesperson for Delta Air Lines, told The Huffington Post that the airline is now working directly with Urango to reimburse her for any additional expenses she incurred from the incident.
This article has been updated to include Brian Kruse's statement to the Huffington Post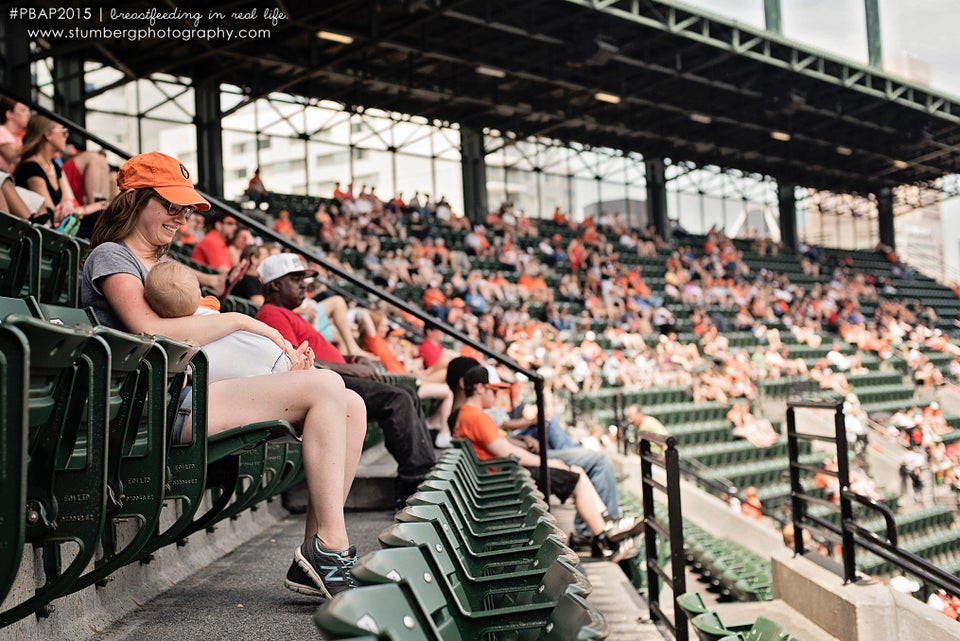 Candid Photos Of Moms Breastfeeding In Public