 Netflix might want the government to shut down a lot more often.
Washington, D.C., saw a spike in weekday Netflix traffic during the more than two-week government shutdown, according to a report prepared for The Huffington Post by Procera Networks, a company that monitors web activity. According to Procera, that suggests furloughed government workers passed the time binging on Netflix shows.
Procera analyzed web traffic of one Internet service provider in the greater D.C. area, which has a high concentration of government workers, and found about a 15 percent increase in total Netflix activity on weekdays over the course of the government shutdown.
"It was obvious that more people were watching Netflix on those two weeks than the previous two weeks," Cam Cullen, vice president of global marketing at Procera, told HuffPost.
It's important to note that Netflix regularly adds titles to its streaming library, and a number of popular titles became available for streaming during the shutdown. Those include recent seasons of "Parks & Recreation," "The Office," "How I Met Your Mother" and "30 Rock," as well as "Escape from Planet Earth" and "Salinger."
This could have certainly contributed to the increase, although Procera also provided The Huffington Post with Netflix data over the same time period from another Internet service provider -- this one in the Gulf Coast -- that Cullen said doesn't have a high concentration of government workers. That particular network showed a 4 percent increase in Netflix traffic on weekdays during the government shutdown, much lower than the increase in the D.C. area.
Of course, without seeing data from more than just one other network, and without information from Netflix, it's not possible to independently verify Procera's numbers.
Both Netflix and Hulu declined to share data about whether or not activity increased in specific areas during the shutdown, which ended early Thursday morning after about 800,000 federal workers were furloughed for 16 days.
The discrepancy in numbers from the two regions could also be due to a variation in viewing habits. But Cullen said he is confident that the difference is based on more people in the D.C. area being at home and streaming video on weekdays.
"I don't think this is a normal pattern," he said. "I think it's due to the government shutdown."
On Twitter, there are a handful of instances of furloughed employees talking about getting their Netflix fix. Christina Ritchie, a senior policy analyst with the federal government, thanked Netflix on Twitter and wrote that instead of watching "all things Nathan Fillion," she should have done something productive, like ironing. She told HuffPost in an email that she streamed shows for about four to six hours each day during the furlough. Usually she streams Netflix for only two to three hours each week.
Another wrote on Twitter that it took until the 11th day of the furlough to break his addiction to "How I Met Your Mother."
As for Netflix, the company's stock surged the night before the government shutdown, according to The Washington Post. While it could have had something to do with a distribution deal, the paper notes it could have also been related to the fact that 800,000 people were about to "[catch] up on old 'West Wing' episodes."
One federal employee, who spoke to The Huffington Post on condition of anonymity, said that during the furlough he binge-watched "three or four" episodes of "House of Cards," the political thriller starring Kevin Spacey.
"It makes me feel like that's what Washington is like," he said. "I can't help but feel so cynical about D.C. after watching that show, and especially after what's been going on lately."
Before You Go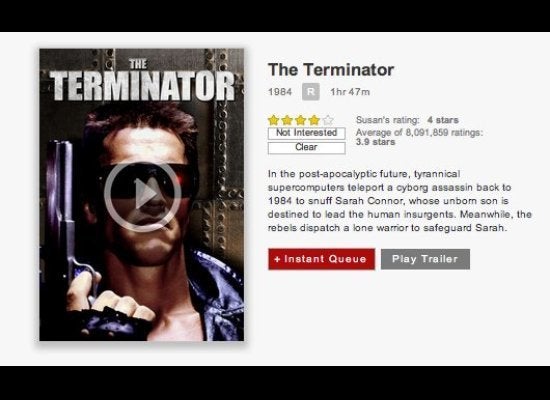 Netflix Tips And Tricks
Popular in the Community