You'll never know what you'll find on Reddit. The other day, I learned that doorways just might contribute to memory lapses. (That could explain one awful day where I forgot my laptop at home, which would be like Dolly Parton going out without her false eyelashes. We both need these things to go about our days successfully.)
Don't buy furniture at places that offer "0% Down"-type deals.
wrathking
I wish I had the wisdom to seek this kind of advice when I bought my house. I had never had to furnish a place on my own before, and ended up getting one of those 0% interest two year loans a lot of places advertise to buy $6500 of furniture, basically furnishing a four bedroom house all at once. I bought into the logic of the 0 interest loan, forgetting that I could have saved more money by buying used over a longer period of time. I was just too eager to get all the furniture shopping done. So my advice is: Be patient!
Seriously, don't buy furniture at places that offer "0% Down"-type deals.
wrathking
The problem is that they offer 0% interest because they are building in the cost of financing into their pricing model up front. Any place that offers you 0% interest financing is selling you goods at a significant markup and counting on you to not notice the terrible deal you are getting because it feels like free money.
Go for quality, not quantity.
quebee
Buy a piece or two at a time and make your choices carefully. Do not rush.
Do not buy garbage if you can avoid it. As recent college grads, you will undoubtedly need to buy some things at places like Ikea, but if you can wait and buy nicer things, they will last longer (a lifetime) and look better. You will not regret it. You can find this stuff on Craigslist.
Avoid veneers. Try to buy American made if you can.
Do not spend as much on upholstered furniture, as it will invariably have a shorter life span.
Try estate sales to get the best quality at the best price.
Pollygolightly:
Buying new is expensive, and you'll likely get poor quality compared to what you'll be able to buy used. A $200 plastic and plywood table from Ikea will fall apart much faster than a $200 solid pine table that you buy used. Everything I bought from West Elm fell apart, but the desk I bought at an estate sale for $150 I'll probably be able to pass along to my grand children. It's stunning, and super sturdy.
Ignore sales -- except when it comes to floor samples.
Armadus:
Don't wait for sales. Sales are just an artificial means to drive traffic. How many times can a furniture store close? The answer seems to be infinite. The same deals can be had any day of the week. Floor model sales are the only exception. If you have your eye on a floor model, ignore the special sale price and start your negotiations at 50% off the price it would normally sell at – not the regular price. Expect to end up at 40-30% off. This means your paying just a little more than what they paid for it so they're making a little money and getting some floor space and you get a great deal, everybody is happy. If it's really marked up you might be able to get it at or below cost, but it's rare. If there is no profit in it, the salesperson isn't motivated to sell it, unless they are also in charge of merchandising, in which case floor space may be a big motivator.
This "test" will reveal an upholstered item's true quality.
chair_ee:
On upholstered pieces, rap the center of the sides and back with your knuckles. You're feeling to see if the piece is framed in. You may feel nothing (bad news) or even cardboard (still no). You want a solid piece. It'll make a huge difference. In your seat cushions, try to find cushions that have coils inside (like an innerspring mattress). It will keep your cushion from developing that butt dip from sitting in your favorite spot. In your back cushions, you'll want "bags and baffles". The foam in the back cushions should be in a bag (bagged) and have horizontal seams running across it to keep the foam higher up in the cushion (baffled). This will prevent all the foam from settling to the bottom of the cushion, giving you too much lower back support and not enough shoulder support.
What are your secrets to digging up the best deal on furniture?
Some new homeowners are passing on furnishings that used to be a staple. I guess that's one way to save money, but hey, we do love a good coffee table. See below to find out what's becoming "extinct."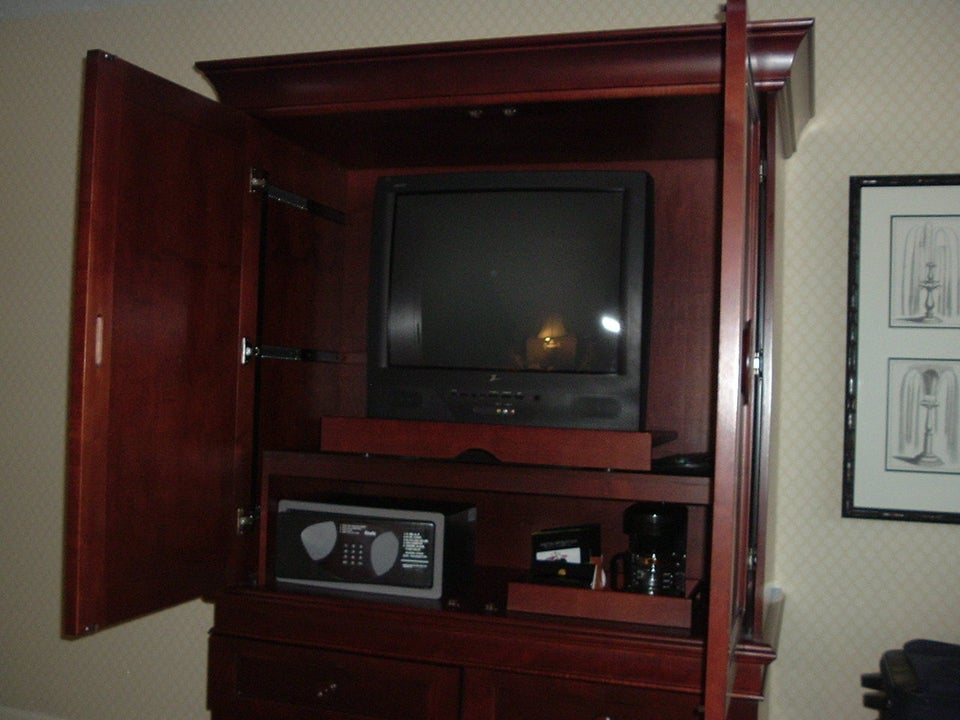 Furniture That May Become Extinct
Have something to say? Check out HuffPost Home on Twitter, Facebook,
Do you have a home story idea or tip? Email us at homesubmissions@huffingtonpost.com. (PR pitches sent to this address will be ignored.)

Related