As many Houston businesses close down amid widespread flooding, one local businessman has opened his furniture stores as shelter to hundreds of displaced Texans.
Jim McIngvale, who goes by the nickname "Mattress Mack," put calls out on social media on Sunday for people displaced by the effects of Hurricane Harvey to take refuge at either of his two Gallery Furniture stores.
"When the hurricane first hit down here, my thought was this is going to be a one-day event. Then I came into work the next day and I saw the devastation of the entire area and decided it would be best if we opened this 100,000-square-foot furniture store as a shelter," he told NPR.
With rented furniture trucks at the ready, McIngvale told San Antonio TV station KENS 5 that volunteers ventured out to pick up displaced people and bring them to his stores.
He has been providing breakfast, lunch and dinner for the evacuees.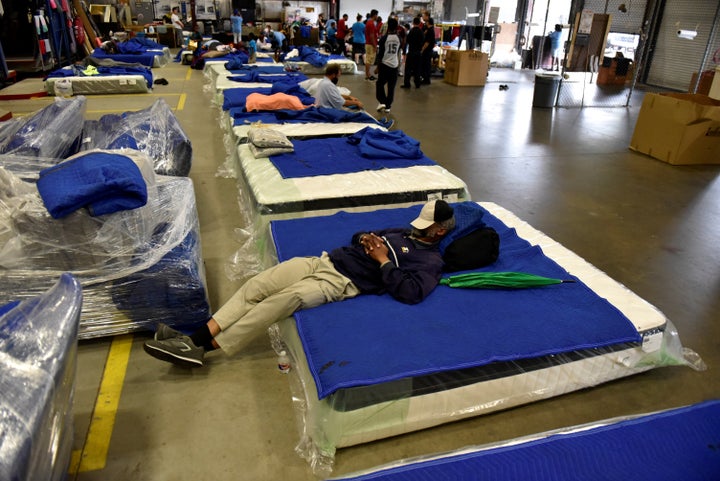 "I was raised as a Catholic. I continued my Catholic faith throughout my life, trying to do the right thing and hopefully, you do the right thing and help people along the way," he told KENS.
During Hurricane Katrina in 2005, he also opened his doors to 200 evacuees from New Orleans, KENS reported.
In 2013, he was honored by former President George H.W. Bush and his wife, Barbara, with the Daily Point of Light Award for his decades of philanthropy.
"It is well known that Jim McIngvale never does anything small or halfway. When he's in something, he's in all the way," Points of Light chairman Neil Bush, the former president's fourth son, said during the presentation, according to the Houston Chronicle.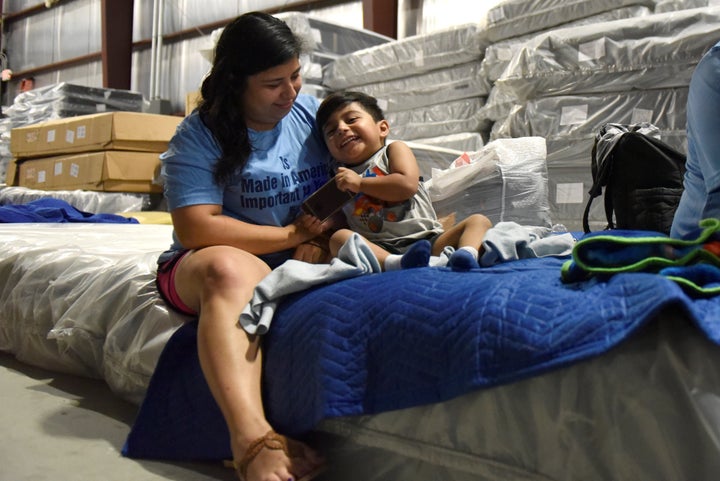 McIngvale also made headlines for losing an estimated $7 million worth of furniture after betting that the Denver Broncos would defeat the Seattle Seahawks in Super Bowl XLVIII. He pledged a full refund to customers who spent $6,000 or more at his stores during the two weeks before the game.
"The accountant is pulling his hair out this morning, but the customers are happy and that's what's most important," McIngvale told ABC News at the time.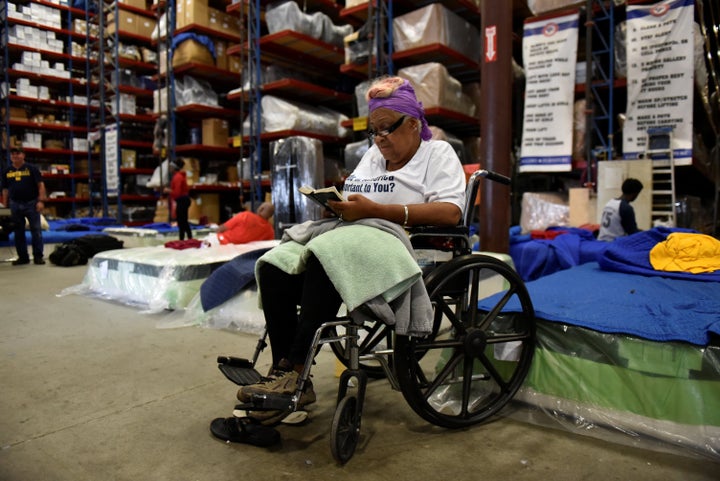 The Red Cross, which is running the facility, said that despite that number, they are not turning anyone away.