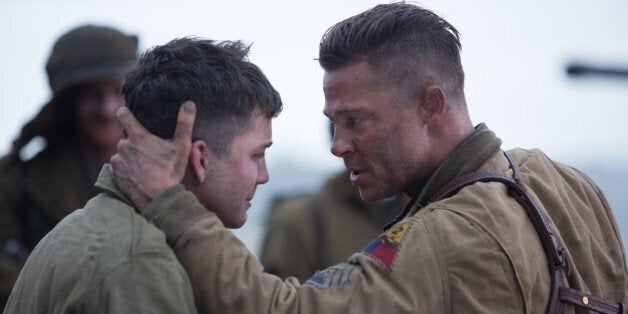 The violence in David Ayer's "Fury" is relentless and brutal. The first scene of this World War II movie features Brad Pitt, playing a sergeant with the nickname Wardaddy, stabbing a Nazi officer in the eye. Minutes later, a wet-behind-the-ears private named Norman (Logan Lerman) is forced to clean up the remains of a tank gunner lost in battle. As he scrubs the blood, Norman picks up a flap of skin that contains part of the deceased soldier's face.
"It's pretty fucked up," Ayer told HuffPost Entertainment about the violence in the film. "But it's nothing compared to my research. It's so candy-ass compared to the crap that really happened."
Ayer is best known for his grit. He's the man responsible for "Training Day" (his breakout script), "Harsh Times," "End of Watch" and "Sabotage." His next film, announced just this week, is the Warner Bros. adaptation of DC Comics' "Suicide Squad." As a teenager, he joined the Navy and worked for two years on a nuclear submarine. "Fury," which he has called the "study of a family," is his passion project: a World War II movie that doesn't glamorize the events of the war, but shows the brotherhood of combat so many films about conflict and battle often miss.
"The guy who died unknown and alone made as large of a sacrifice as the guy who died on Omaha Beach. It's reverse engineering the World War II movie," Ayer said of his film. "There's no sentimentality. In the pantheon of World War II movies ... watch them today." Ayer trailed off. "That's all I have to say. Watch them today."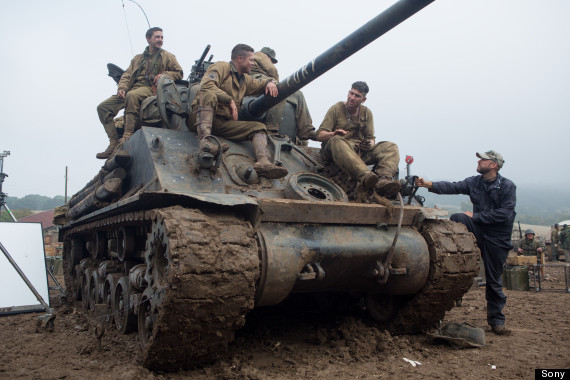 Shia LaBeouf, Brad Pitt, Jon Bernthal and David Ayer on the set of "Fury."
Stories about the production of "Fury" have become notorious. Co-star Shia LaBeouf was so immersed in his method-acting process for the film that he pulled out a tooth and repeatedly cut his face. Ayer, meanwhile, encouraged fist fights between the cast, which also includes Jon Bernthal and Michael Pena. ("You wouldn't like my other personality," Ayer joked when asked about his on-set demeanor.) But all the shenanigans work. "Fury" includes LaBeouf's best performance in quite some time; Pitt and Lerman are equally strong.
"Actors want to act," Ayer said. "I think a lot of times what happens is that they're expected to bring it all. Probably because I'm a writer, I'm not telling them what to do. I just provide them with as much as I can. Whether that's information, emotional literacy, experience, time with each other, history with each other. It's their job to create the character with all the building blocks I give them. The more I give them, the more defined their character is going to be."
Ayer said that he would often send Pitt late-night text messages with backstory for his character, none of which appears in the film itself. "It's my favorite part of the process: actors," Ayer said. "I love actors."
Which is part of the reason he got along so well with Pitt. The 50-year-old is one of Hollywood's biggest stars, but he's also an influential actor who also understands the production process better than most of his peers. (He won an Oscar as producer on "12 Years A Slave.")
"I wanted to do a Snoopy dance. Woo-hoo! He's a fucking actor," Ayer said of Pitt. "Because you can be a superstar and not an actor. It's great because he likes actor stuff. It's like, 'Dude, I can help you. I'm here to help you with that actor thing. Let's create an amazing character.'"
"You always hear critics ask for something different. But you do something different and you read reviews like, 'Why isn't it the big storybook mission? Where's the scene where they're talking about the farm back home?' All the crap I hate in war movies," Ayer said. "It's heartbreaking because this is not a journeyman project for me. This is my life. This is my heart and soul. These actors put their heart and soul in it. Everybody who has worked on the film was truly doing so as a labor of love. When they come at it with a switchblade, I feel bad for everyone who has touched the film."
Not that he would let a few poor notices ruin the experience of making "Fury."
"Someone said something interesting to me: a lot of the great movies have always been very polarizing. You look back at reviews of movies that are in the pantheon and they have vastly mixed reviews," he said. "This is a good movie. I hate everything I make, and I like this one. That's a good indicator. I think it's there to be discovered."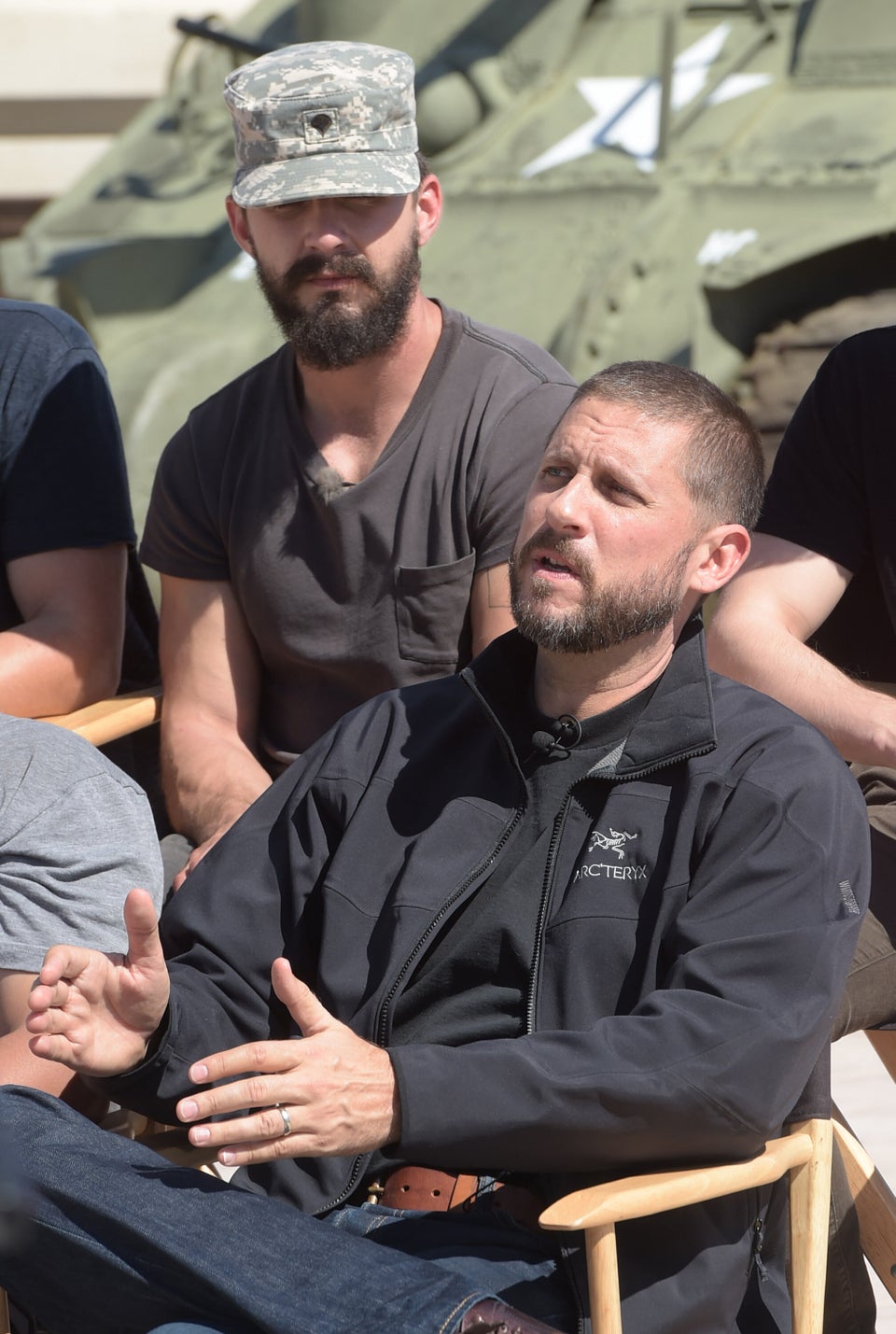 Special Screening Of "Fury" At Fort Benning
Popular in the Community