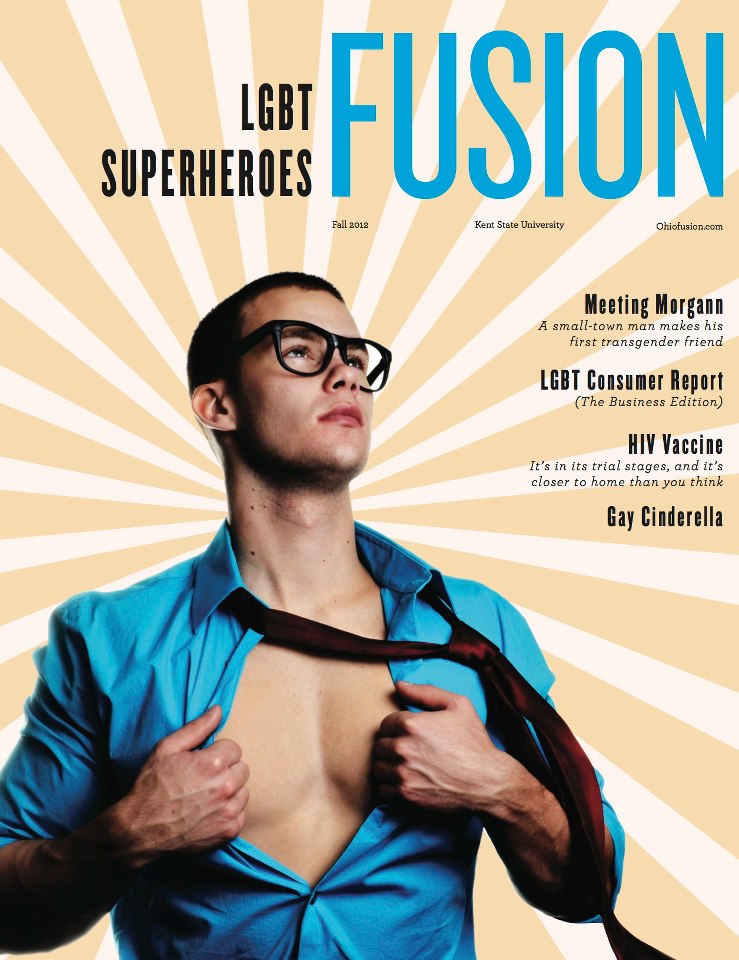 What is Fusion? It's Kent State University's gender and sexual minority magazine. It just celebrated its 10th anniversary, and I had the privilege of being one of the guest speakers at the Fusion 10th Anniversary Gala. I had no idea what to expect at this event, and like many of you, I had never heard of the magazine, but what a pleasant surprise the night turned out to be! I met some wonderful people and learned about one of Kent State's most amazing accomplishments.
Fusion was started 10 years ago. Its purpose? To be a voice for gender and sexual minorities who were (and still are, at times) unable speak out on their own behalf. The world was a much less accepting place 10 years ago, and to take such a risk back then was nothing short of "ballsy"!
Throughout the evening I just kept thinking, "I wish something like this had existed when I was in school. What a difference it would have made!"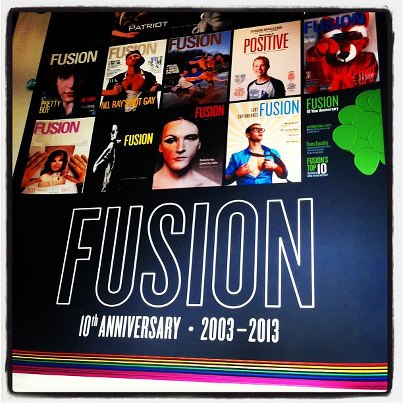 This magazine dives right into the issues surrounding the LGBT community. It is a little risky at times and challenges all the boundaries set by our predominately heterosexual and cisgender society. It's brazen, and it's brilliant! I would encourage every college campus worldwide to follow Kent State's lead and begin its own Fusion-style magazine.
I had the privilege of meeting some of the original co-founders of Fusion, as well as some of the current and former editors, staffers and advisers. The beauty of it is that it is such an eclectic group of folks. There are gay and straight men and women from all walks of life, coming together for this common goal. I could not have been more impressed by this magazine and the past and present teams behind it.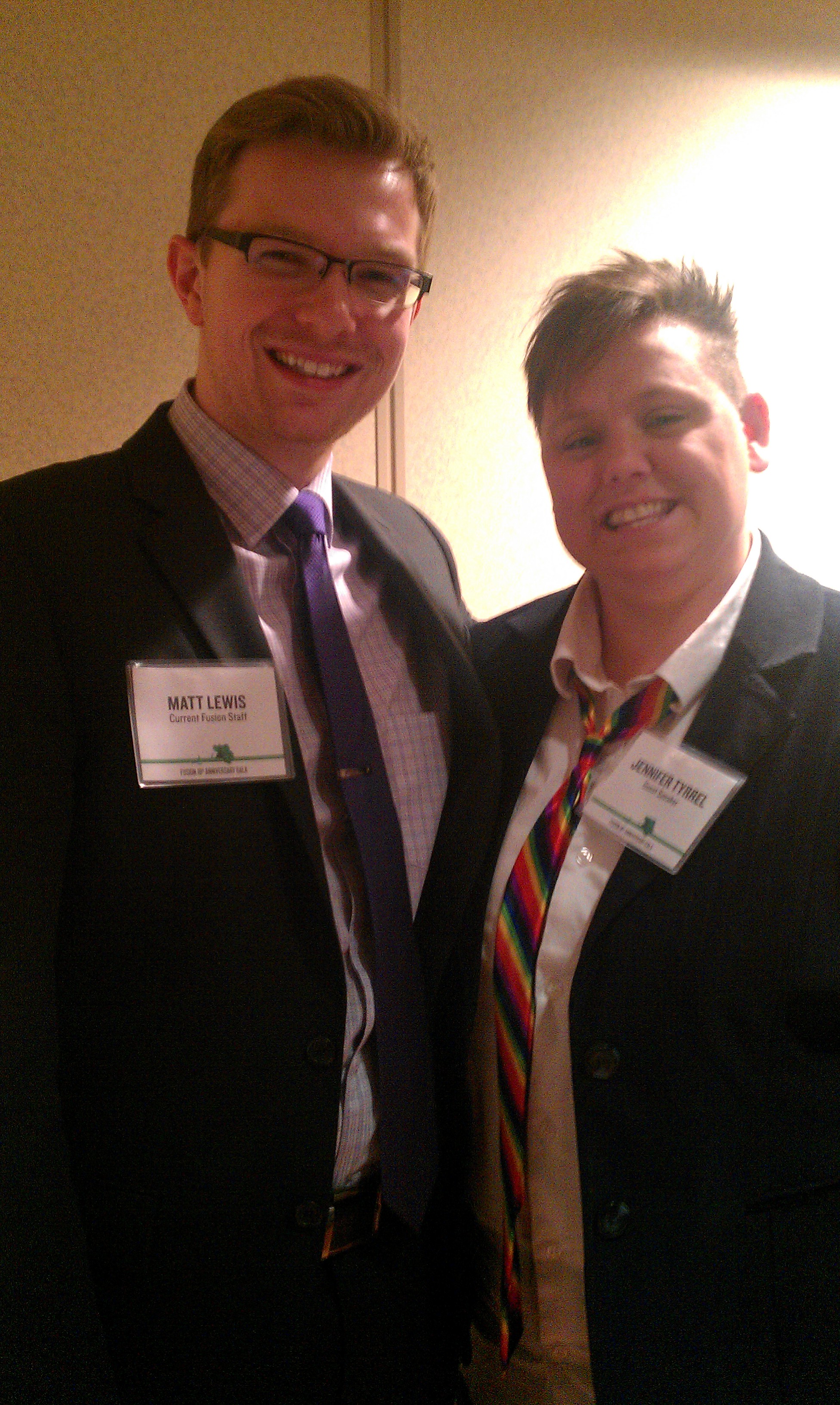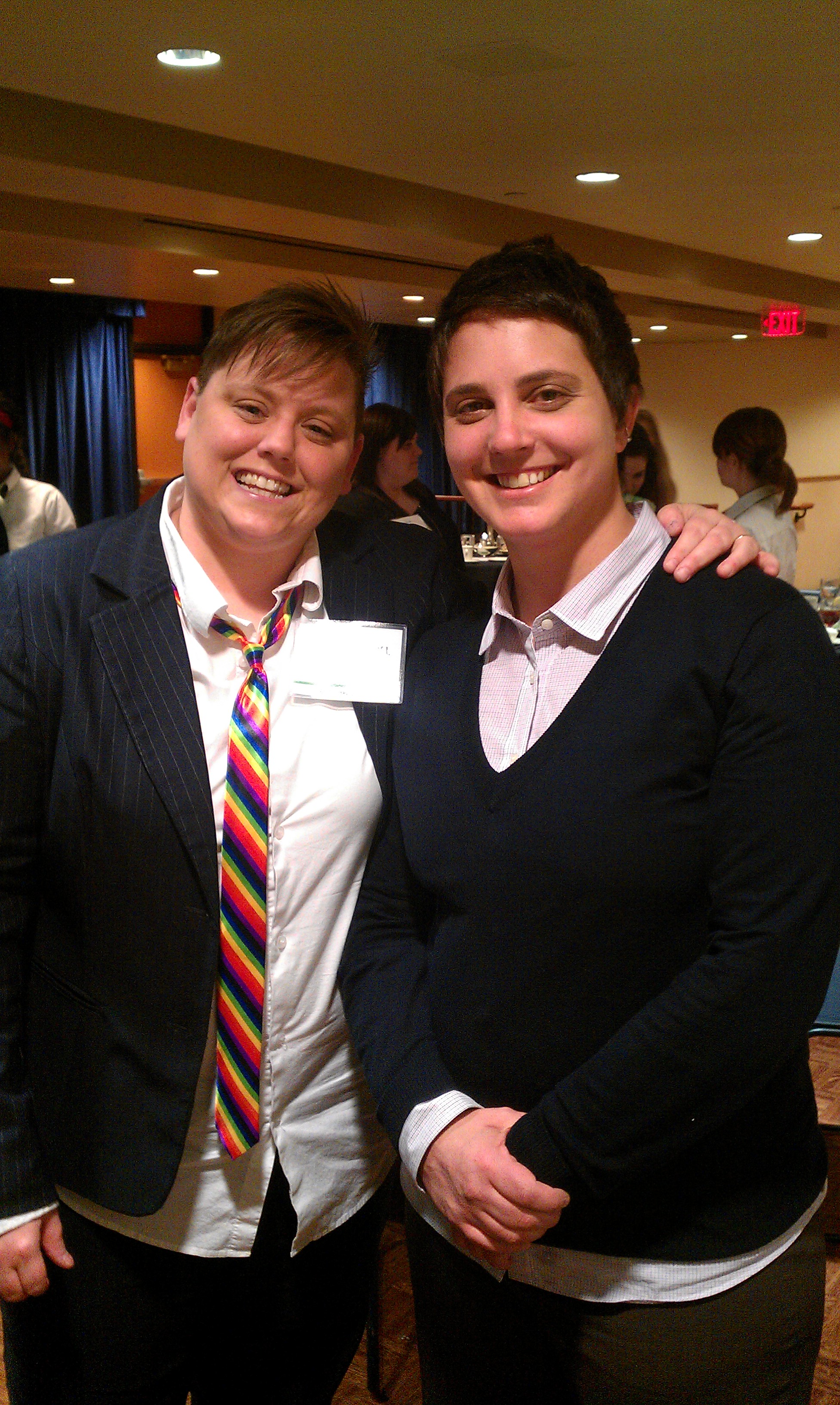 Left: Fusion managing Web editor Matt Lewis and I; right: Fusion co-founder and former adviser Kate Common and I
Publications like this are so important for many reasons:
Most importantly, they let LGBT students living in a predominantly heterosexual and cisgender world feel included and valued.
They touch on issues that are important to them but which may not be covered in mainstream publications.
They are available to all students, encouraging acceptance and educating non-LGBT students in the issues that matter to their fellow students.
And, personally, they make me feel all warm and fuzzy inside!
For more information on Kent State University, visit kent.edu.
Calling all HuffPost superfans!
Sign up for membership to become a founding member and help shape HuffPost's next chapter