 (Corrects word in last paragraph to "mesh" from "mess")
By Lisa Richwine and David Adams
LOS ANGELES/MIAMI, Oct 27 (Reuters) - On Monday evening, U.S. cable network Fusion will launch with an interview with Republican Senator Ted Cruz about his presidential ambitions. Later that night, four puppets will provide commentary on current events during a news chat show.
A joint venture between Walt Disney Co's ABC and Spanish language media company Univision Communications Inc , Fusion will blend hard news, satire and pop culture to do something other cable news networks have largely failed to do: lure "millennial" viewers ages 18 to 34.
The target demographic for the new English-language channel is several decades younger than the audiences for CNN, MSNBC and Fox News, which pull in viewers with a median age of 60 or higher, according to media research company Nielsen.
The new channel will also test the market for TV news developed for Hispanics, the fastest growing segment of the U.S. population, but delivered in English rather than Spanish.
Fusion is aiming for young Latinos, though executives say they hope the network will appeal more broadly and promise a diverse perspective. Some of its programming will feature a heavy dose of humor, a bid for viewers who keep up with current events through shows like "The Daily Show with Jon Stewart."
Alongside newscasts with more traditional formats will be programs like "Sports Talkers," a satirical show hosted by members of the Harvard Sailing Team, a comedy troupe.
"News doesn't necessarily have to be boring," Fusion Chief Executive Officer Isaac Lee said in an interview from the network's Miami headquarters, explaining part of his strategy for Fusion.
Drawing viewers to a new cable network is not easy. Even media mogul Oprah Winfrey, with millions of loyal fans, struggled to establish an audience in the early days for her channel, OWN. Al Jazeera America has seen low ratings since the English-language news channel launched in August.
Fusion will start in 20 million homes, a fraction of CNN's 99 million, with a goal of reaching 60 million within five years, ABC News President Ben Sherwood said.
"The business model has been built around experimentation and growth," Sherwood said, with an eye toward positioning the network for the coming demographic changes. Looking ahead 35 years, "one in three Americans will be Hispanic, and Fusion has first-mover advantage in this space," he said.
About 53 million Hispanics live in the United States, accounting for about 17 percent of the population, according to the U.S. Census Bureau, a number projected to rise to 133 million by 2050.
U.S. Hispanics are younger than the country's broader population with a median age of 28, compared with 37 for the nation overall, according to Nielsen. The median age of a Univision prime-time viewer is 39.
But other cable news networks such as CNN and MSNBC have not found a way to get large numbers of millennials to tune in. "We just don't have any evidence, despite a lot of people talking about millennials, that they are craving news on cable television," said Merrill Brown, a former media executive who helped launch cable news network MSNBC.

Some millennials prefer online video options such as Netflix , and constantly check their mobile phones and computers throughout the day, digesting headlines on Twitter and Facebook. Fusion's Lee said the network will engage its audience through its website and social media, then provide context and in-depth reporting on television, along with comedy.
"When (millennials) get to a television and they see a show, they expect much more than just the breaking news," Lee said. "They would like to have the interpretation and the context of what happened."
Fusion will also provide edited-down content online, such as clips of the interview with Cruz, the Texas senator who is a favorite of the conservative Tea Party, via its website, Fusion.net.
Univision is responsible for developing Fusion's programming and will deliver the news from a 150,000-square-foot (14,000-square-metre) studio in Miami, nicknamed "Newsport," that will combine the newsrooms of Univision and Fusion.
Jorge Ramos, one of Univision's two longtime news anchors, will present the nightly news in Spanish at 6:30 p.m., before ditching his tie, and at times going for jeans and a sweater, to host a new one-hour show on Fusion at 8 p.m., called "América with Jorge Ramos."
A youthful-looking 55-year-old bilingual, Ramos said his Fusion show will stick to a traditional news format with an emphasis on Latin America and domestic U.S. themes of interest to Hispanics.
"I'm saying it's going to be news with an accent," he said. "Young people are more into this global economy. Millennials are really engaged with issues such as the environment and technology."
Ramos complains politicians ignore the Hispanic population except at election time. Last year he famously grilled President Barack Obama for failing to make good on his promise of delivering immigration reform in his first term. Fusion, Ramos said, "is giving us the possibility to be part of the national conversation."
In addition to "América," the evening lineup will feature an interactive show with Derrick Ashong, a talk show host and musician who was born in Ghana and raised in the Middle East and New Jersey. Greek-American comedian Yannis Pappas, popular on YouTube, will be part of Fusion's morning show.
David Javerbaum, an Emmy-winning former writer for "The Daily Show," was hired to develop prime-time comedy programs, including a half-hour news comedy called "No, You Shut Up," featuring the four-puppet panel as commentators.
Fusion will turn to ABC reporters for news from outposts around the world, and for special events such as election night coverage. The Disney team will handle ad sales and distribution for Fusion, bringing the ability to sell it to cable operators in a package with its popular sports channel, ESPN.
ABC also provides a platform to promote Fusion. Last week, Fusion anchor Alicia Menendez guest-hosted ABC talk show "The View," weighing in on topics from a Los Angeles school district plan to separate students based on their fluency in English to reality television star Kim Kardashian's engagement. Ramos has been a guest on ABC's "This Week" hosted by George Stephanopoulos.
Fusion is hoping to cash in on advertisers' awareness of the growing purchasing power of Hispanics, estimated to rise to $1.5 trillion by 2015 from $1 trillion in 2010, according to a 2012 study by Nielsen.
Advertisers may still take some persuading to break with a long-held tradition of reaching Hispanics in Spanish.
About 56 percent of Hispanic adults speak primarily Spanish at home, compared with 40 percent who speak primarily English.
"The mantra of Spanish to reach Hispanics is still very strong," said Arturo Villar, publisher of Hispanic Market Weekly. "A lot of advertisers are afraid of trying to do it in English."
The concept of providing either bilingual or English-language content for the Hispanic market is gaining traction, said Joe Zubizarreta, owner of the Hispanic agency Zubi Advertising, based in Miami.
"It is still not at the levels where we are seeing major ratings in any of the networks that are doing it, but there is a lot of positive momentum from the millennials standpoint," he said.
Fusion's timing may be right, said Luis Miguel Messianu, who heads Alma, a multicultural ad agency in Miami. He pointed out that U.S.-born Hispanics now account for more growth in the Latino population than immigrants.
"Culture is the new language," Messianu said. "The decision of language is secondary. It's about common bonds more than demographics."
The name Fusion is a smart choice, he added. "It's all about fusion. Everything is like a mesh, it's happening in music, fashion, sports and food, the boundaries are not as clear." (Editing by Mary Milliken and Mohammad Zargham)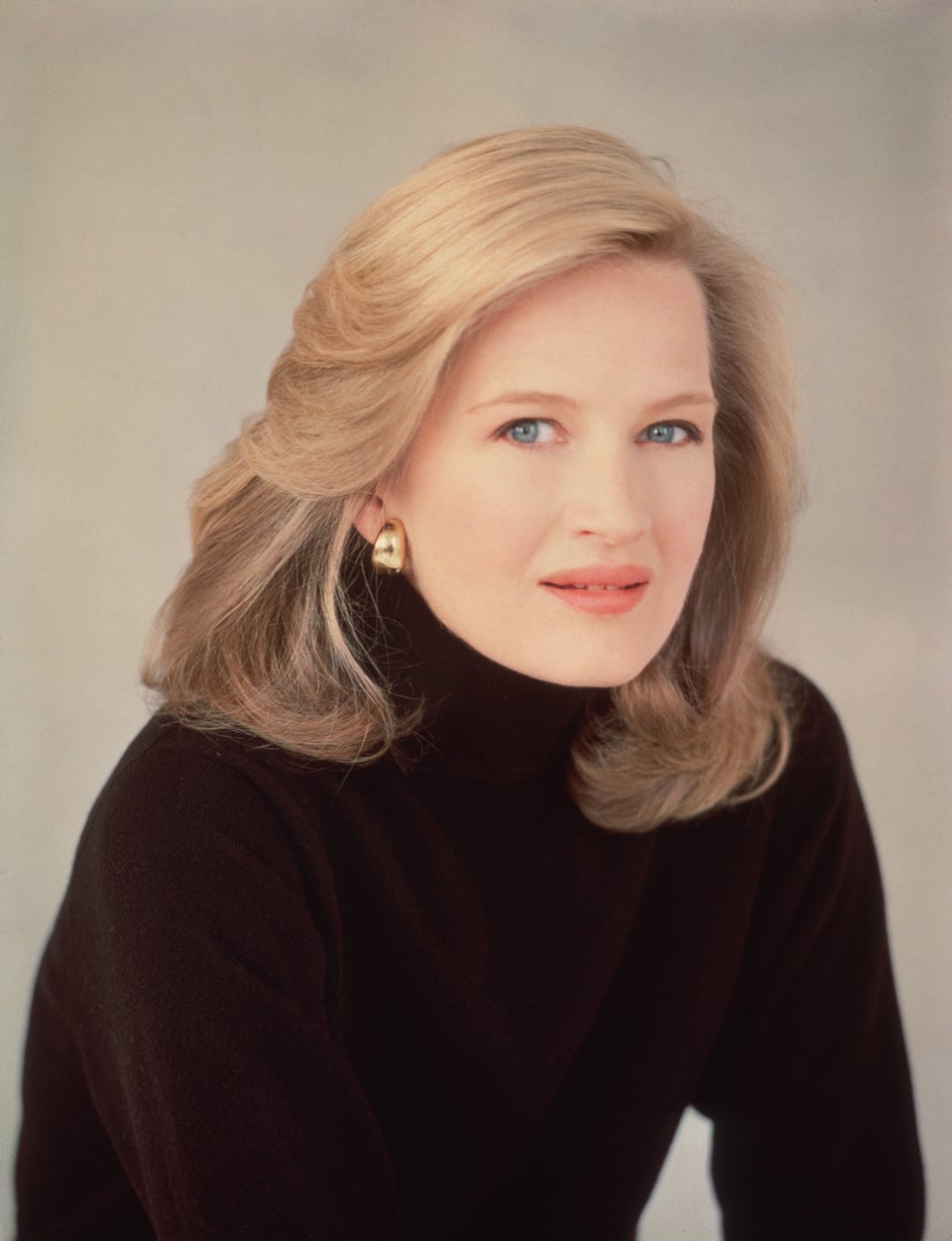 Diane Sawyer Style Evolution