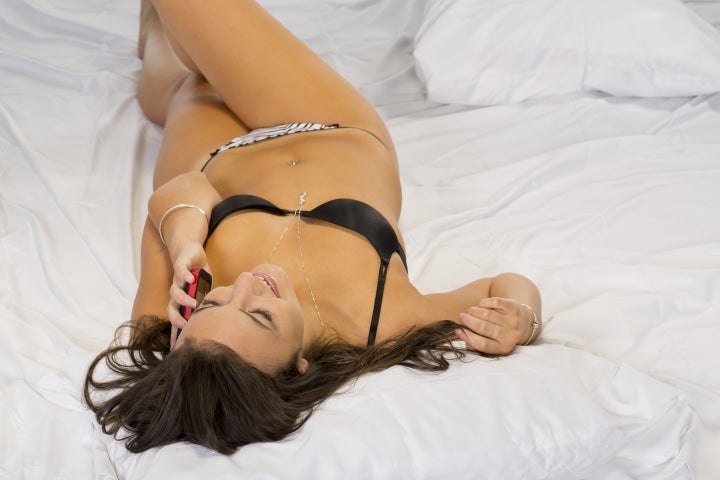 All those fuskers out there might be out of fusking luck.
Last week, a mini-scandal erupted online when sites like BuzzFeed and Gawker drew fresh attention to "fusking," a decade-old practice of trawling through image sharing sites like Photobucket for nude photos that the uploader meant to keep private. BuzzFeed's Katie Notopoulos pointed out an unfortunate security hole in Photobucket's web addresses that allowed fuskers to easily scan through a private or password-protected album for lascivious pics, sounding the alarm on what was apparently a widespread practice. These fuskers weren't technically "hacking," per se, but exploiting a hole in Photobucket's website naming system and sharing these uploaded photos in large, skeezy sub-communities on message boards Reddit, 4Chan and others.
Now, however, Photobucket is Photo-bucking and rearing against these "fuskers": The Reddit-watchers at the Daily Dot report that all of the "sub-Reddits" (topic-specific boards) on Reddit that invited fuskers to share their best fusking finds have received DMCA takedown notices from Photobucket; the threat of legal action has caused at least one of the communities to shut its doors to new submissions. Moderator of the RequestAPlunder sub-Reddit posted the letter that contained the takedown request, apparently from Photobucket's lawyers, in full on Reddit. Here's the money quote:
It has come to [Photobucket's] attention that you are violating PBI's Terms of Use by means of the subReddit [1] /r/requestaplunder which either performs, enables or encourages "fuskering" of the Photobucket site. You are improperly accessing private photo albums on the site via an automated means without permission of the account holders and in a manner that makes the images available without the surrounding site banners and information, all in violation of Photobucket's Terms of Use. The fuskering is also causing PBI monetary damage due to a loss of good will, increased burden on its servers, administrative time and expense to address additional customer service and support needs.

[...]

[I]t appears that you are violating the Reddit User Agreement which prohibits you from using posting material to the website that infringes the trademark of another party. The agreement also prohibits you from posting or providing materials that violates the rights of others. The unauthorized access to Photobucket albums via fuskering also violates the album owner's proprietary rights and rights of privacy to personal photographs of an intimate and private nature. We therefore demand that you immediately remove and disable the subreddit requestaplunder.
Again, at least one of the "fusking" (or "fuskering," in legalese, apparently) has been shuttered: The sub-Reddit called "PhotobucketPlunder" appears to have been discontinued. PhotobucketPlunder moderator malcash posted the following note on the now-empty page:
Due to a legal request from photobucket, we have gone dark. It was a good run.
If you know that other place we went that time, go there and look for a post. That place will go dark soon as well.
No word on how other fusking sub-Reddits -- including RequestAPlunder and PhotobucketRSS -- will respond to the takedown notices, or whether Reddit itself will ban fusking-focused communities. Reddit, which was purchased by Conde Nast in 2011, has previously shut down questionable communities, including its notable crackdown on child pornography earlier this year. Photobucket, for its part, seems determined to remove these sites and clear its name from what has been a minor public relations nightmare: It has not only aggressively advertised its "URL scrambling" technology to prevent the simplest form of fusking, but now it has gotten its lawyers involved in its quest to dissociate itself from what many view as a perverted Internet habit.
We'll update with more details of the great Photobucket legal attack on Reddit as they come in. For now, however, it appears that the battle between Photobucket and fuskers has begun. Can Photobucket stop them for good?
Calling all HuffPost superfans!
Sign up for membership to become a founding member and help shape HuffPost's next chapter
BEFORE YOU GO