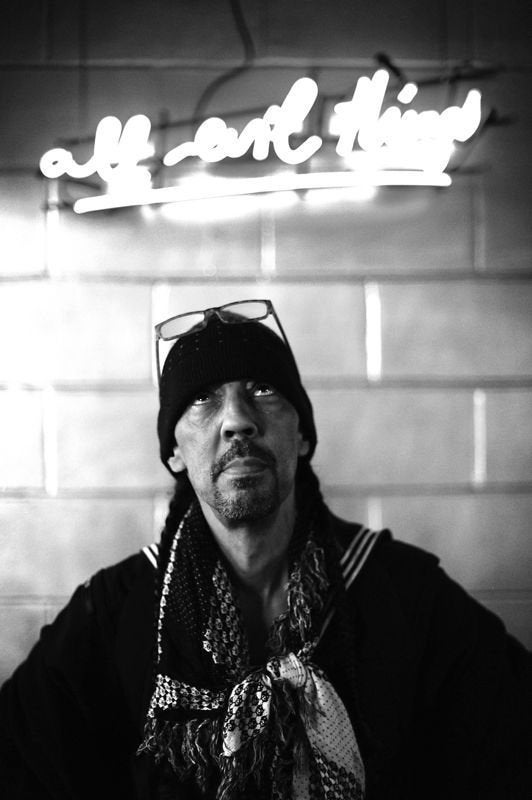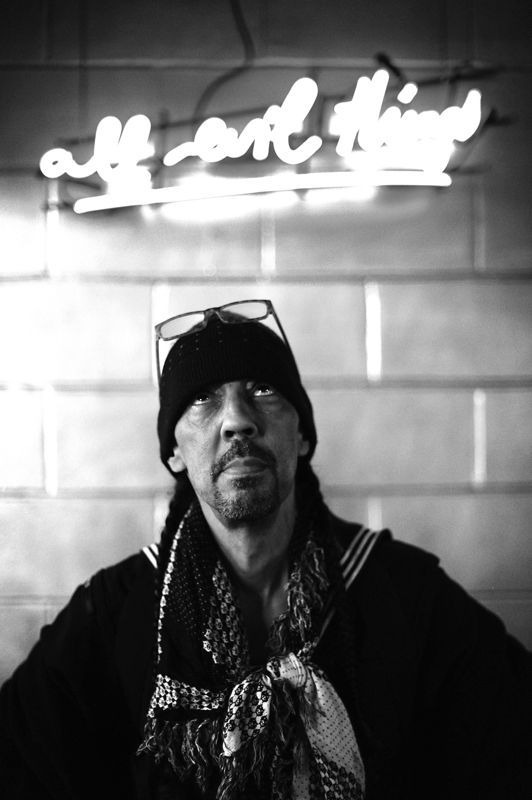 Here's a strong argument against homophobia: Knowing and collaborating with LGBT people is good for your career -- and shutting the door on working with them can hinder your artistic and professional development. Just take it from Futura, a graffiti artist who wished he'd been open to working with Andy Warhol in the '80s.
"I loved Andy, but I was a little bit straight-up homophobic in the '80s," Futura told me, demonstrating an inspiring amount of self-awareness. "And I regret I wasn't more understanding of Andy and his people."
The 57-year-old artist continued:
I think how I played myself was a standoffish attitude: "Yo, I'm street. I can't rub elbows with those people." The perception was that Andy's movement was "too gay," which was a threat to the street machismo of us graffiti artists, which is ridiculous, right? That was completely ignorant of us. Thank God 30 years have passed. I've got two beautiful children, and I've grown up to really get my education on many things. But this is the reality of the '80s, and quite frankly, my upbringing in the '60s and '70s, going through all types of social struggles in this country, where sexuality hadn't even been addressed yet -- we were dealing with racial issues.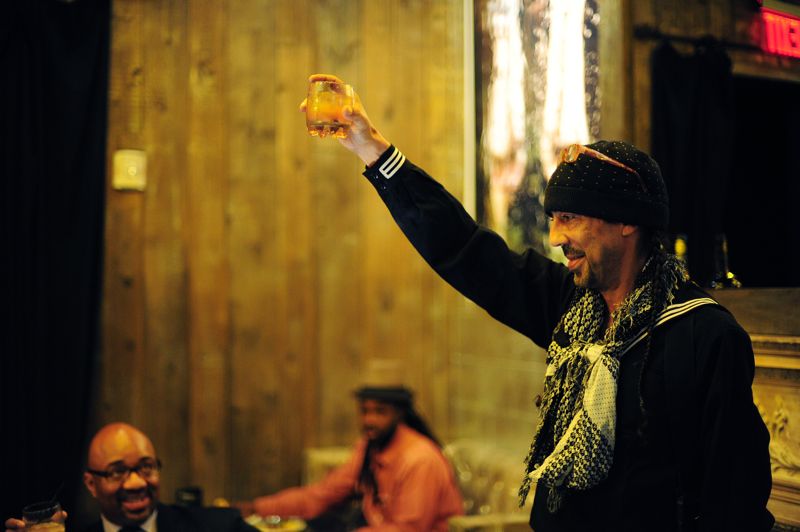 Futura makes a toast to the party, held at the Electric Room in New York City's Chelsea neighborhood.
Still, he didn't avoid the parties where Andy was, and he was a good friend to gay artists Keith Haring and Kenny Scharf. Said Futura:
I was at all those parties. I got to be in the presence of all these gay people but didn't know how to act. I was, in fact, intimidated by Andy and his gay friends' success and their intelligence, but I used this other thing, my homophobia, as an excuse.... If I could do it all again, I would've done it differently, and Andy would've collaborated with me.... But how very presumptuous of me to assume that Andy would've wanted to work with me! I think I rejected a lot of things that may have been possible because I couldn't sort my prejudices out.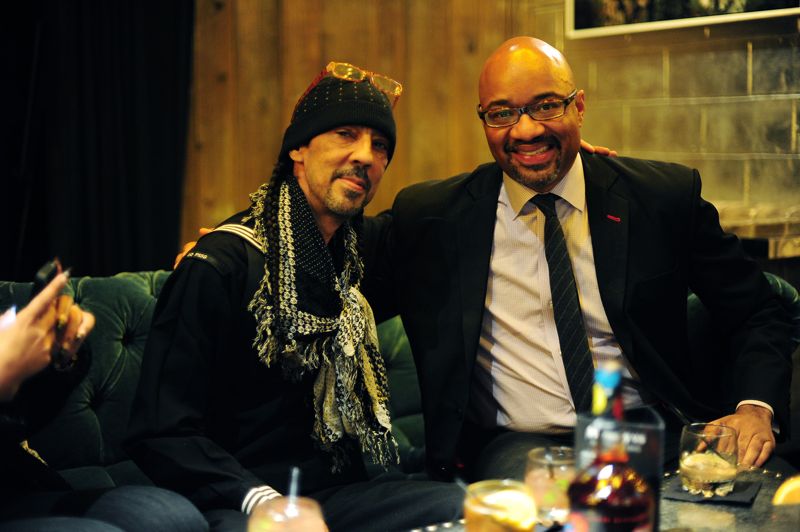 Futura strikes a pose with Hennessy USA's senior vice president of marketing, Rodney Williams, who said that "people from many many different walks of life, particularly those who have been influenced by the hip-hop community, really appreciate the art and the aesthetic and the bold streak of expression of Futura's bottle design."
REAL LIFE. REAL NEWS. REAL VOICES.
Help us tell more of the stories that matter from voices that too often remain unheard.