Kuo just won the Futuristic Design Category in the A' Design Award and Competition for his 2014 thesis project "Turn To The Future," a rotating apartment building where views consistently change for dwellers.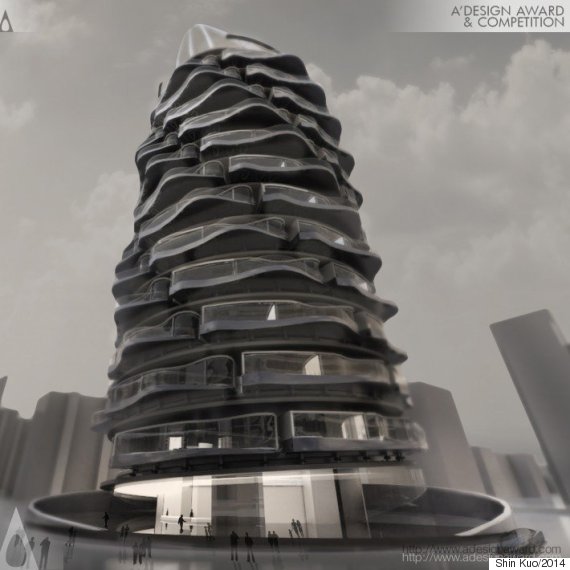 Kuo, who completed his thesis for the Academy of Art University in San Francisco, says his concept focuses mainly on millennials, specifically those who want to "change their rural idyll without sacrificing their metropolitan lifestyle." The housing project, which he envisioned for 2035, would allow city dwellers to enjoy a new landscape every day when they look out their window.
According to the proposal, the apartments would slide along a track around the building following a predetermined timeline and, eventually, within a two-month period, each would get to the top of the tower. Apartments would plug in for gas, water and power at each stop.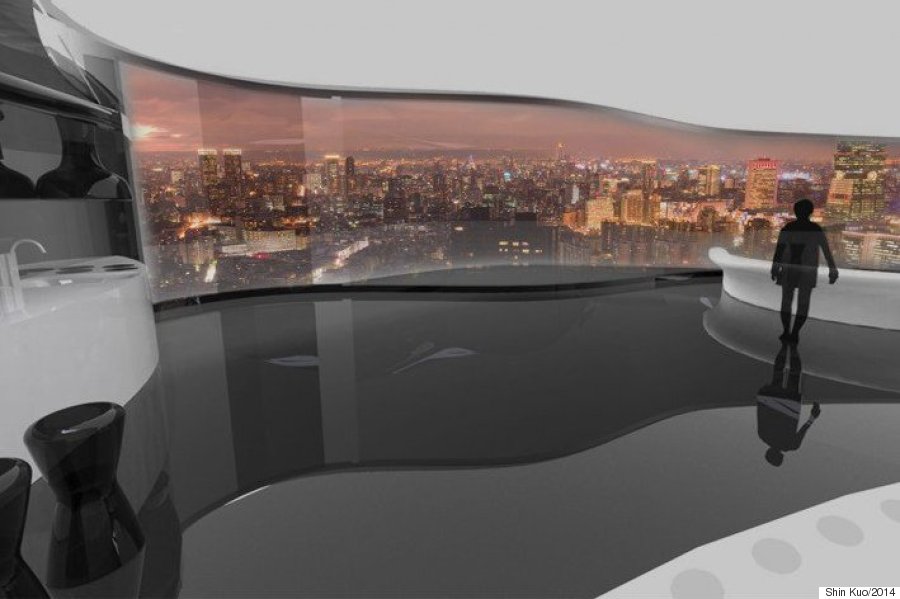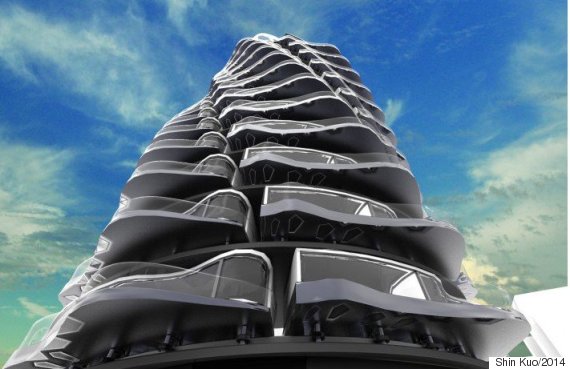 "The most interesting thing about this [project] has been Shin's willingness to almost disregard what we think we know about architecture and bring in a new model," says architect Keith Plymate in a video interview about the housing project. "Its goal is a vision to change the world, I think. Or at least a new way of living in the world."
Kuo's ability to create a "new way of living in the world" relies on research findings focused on income and living inequality.
"People who live on the lower floors of the buildings have their view blocked," Kuo said in his research abstract. "If there is a new system designed for a building that will allow the units to move, enabling each unit to have different views of the city at different times, then all people who live in the city will have a chance to enjoy the high quality of living spaces and share the equal view of their city and landscape."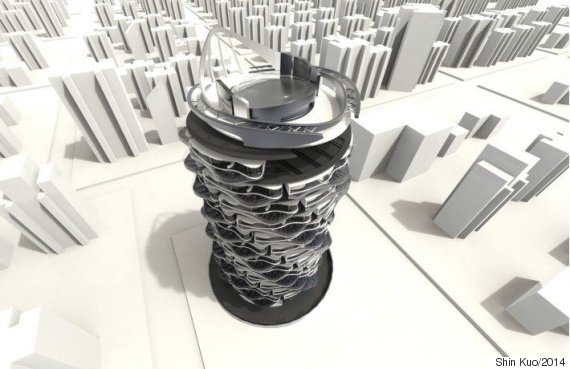 Kuo told The Huffington Post he's "planning to create a development team and looking for an investor." Once he gets the team he needs, he said he plans to build a "small" version of his plan: a five-story building "with the unique system included." The property doesn't necessarily have to be an apartment building, either. He said the first structure could be a hotel or luxury building.
Kuo hasn't yet thought of a location for where his first building will stand or what the initial costs will be, as he still needs experts to help him "figure it out." But since his project will be the first of his kind, he estimates it will be expensive -- but well worth it. "It's like the first computer [coming] out," he said.
For now, Kuo said he's open to "get different thought[s] from the public" and is looking for people "who want to join the team to create the first moving system."
Are you an architect, designer or blogger and would like to get your work seen on HuffPost Home? Reach out to us at homesubmissions@huffingtonpost.com with the subject line "Project submission." (All PR pitches sent to this address will be ignored.)
Before You Go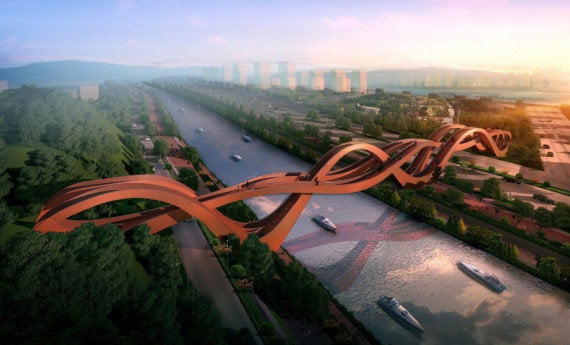 Architecture Of The Future