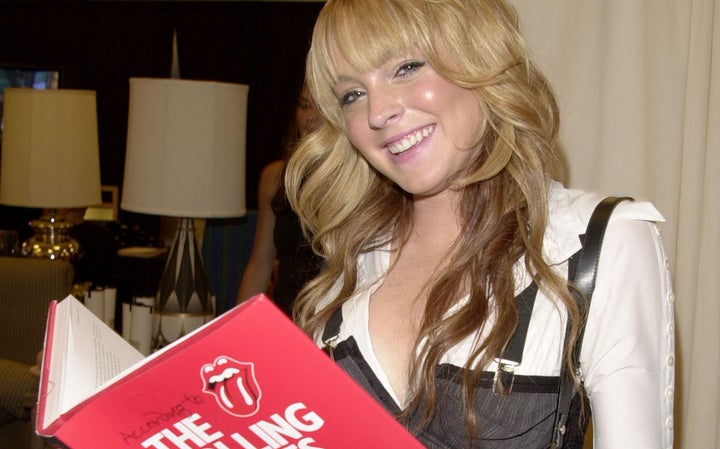 After almost two decades of people saying what they want about Lindsay Lohan, the former teen queen is gonna do it her way, so take this for just what it is: a book! (She knows Jamie Lee Curtis isn't writing it, right? "Freaky Friday" is over, girl!)
In a new interview with Vanity Fair on the eve of her 30th birthday, Lohan opened up about the next chapter of her life and what we can expect from her as a budding authoress. 
"I am in the process of writing a book, and I am very excited to share my personal experiences in life and how to overcome obstacles," said Lohan. "I hope that my words will connect with those who need some guidance when [or] if they are in a tough place."
Lohan's rise to fame was, of course, marked with many public scandals, including DUIs, arrests and stays in rehab -- and she may have the worst community service record in the industry. These days, though, she's had some time to reflect.
"I am grateful that I have a voice, which I can now feel comfortable using as a platform to let people know that we all have ups and downs in life," Lohan continued. "We can all come up from the downs if we get in touch with our inner self and spiritual side."
But in case you thought her writing would address past mistakes, the actress suggested otherwise, insisting that she doesn't live with regrets. And, in her shoes, who would? With a rumored fiancé, the Russian construction heir Egor Tarabasov, by her side and a new album in the works, life as Lindsay Lohan seems like it couldn't be sweeter. 
"I can't turn back time," she continued. "But if I could, I would have listened more to my mother and gone back home to N.Y.C. earlier in life and chosen my friends more wisely."
But Lindsay, don't you remember that time you played a stripper with dual personalities and limited acting ability in "I Know Who Killed Me?" Just us? Grool. 
Calling all HuffPost superfans!
Sign up for membership to become a founding member and help shape HuffPost's next chapter
BEFORE YOU GO
PHOTO GALLERY
Lindsay Lohan Throughout the Years