Despite efforts to increase support and awareness, it's sadly not surprising for a mom to be shamed for breastfeeding in public. Luckily, one mom had a completely different experience.
On Feb. 19, the Facebook page Peaceful Parenting posted a photo of a $15 gift card along with a story a breastfeeding mom asked her friend to share on her behalf.
"Friends of mine were at Chipotle today and it was packed with students from a nearby college," the post reads. "One girl ran over, dropped this on the table, smiled and walked out the door."
Along with the gift card, the mom received a kind message of appreciation: "Thank you for breastfeeding in public -- helping reduce the stigma for future moms like me."
The small gesture meant a lot to the mother as well as many others, according to the post's more than 8,000 likes. In the last line, the person behind the post applauded how breastfeeding moms now are influencing moms in the future.
"So amazing to see that what we are doing is having an impact on future generations!"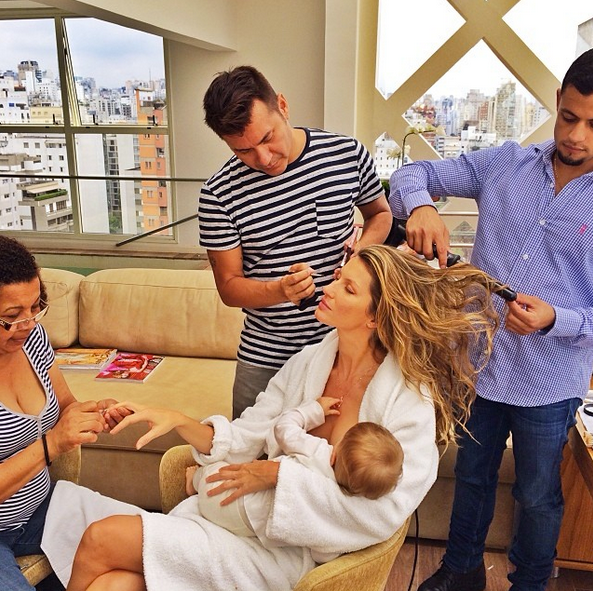 Memorable Breastfeeding Moments In Hollywood
Popular in the Community