Here are twelve of the many technology predictions from the recently published Accenture Technology Vision 2017 annual report, predicting the most significant technology trends over the next three years:
Artificial Intelligence (AI) predictions:
In five years, more than half of your customers will select your services based on your AI instead of your traditional brand.
In seven years, most interfaces will not have a screen and will be integrated into daily tasks.
In 10 years, digital assistants will be so pervasive they'll keep employees productive 24/7/365, operating in the background for workplace interactions, like creating video summaries right after an important meeting.
Ecosystems as Macrocosms predictions:
In five years, the majority of customers will be purchasing goods or services through a digital 'middle man' – such as messaging platforms, connected devices, or smart assistants.
Five years from now, 80% of the S&P 500 will be engaged in multiple industry ecosystems, and most will have made public statements about increasing their reliance on ecosystems for future revenue growth.
In seven years' time, an industry leader from today will have transformed into an ecosystem company spanning multiple markets. The enterprise will lie at the center of a disruptive ecosystem, holding no physical headquarters and few permanent staff. Their highest-valued asset will be a digital platform.
Workforce market place predictions:
In the next five years, on-demand labor platforms will emerge as a primary driver of economic growth in developed and emerging economies worldwide.
Within five years, all industries will have new, dominant leaders with business structures based on small cores and powerful ecosystems. Incumbent corporations still carrying the burden of legacy bureaucratic models will experience rapid deterioration of market power.
By 2022, the traditional purpose of industrial era corporations and management models will be replaced, having been displaced by digitally connected marketplaces.
The unchartered (invent new industries, set new standards) predictions:
Within three years, the new normal for businesses with mature digital strategies will be to operate across currently siloed industries as Tesla does today. For these companies, industry boundaries will vanish, and each new endeavor will amplify disruption.
By 2020, there will be entire ecosystems requiring the use of smart contracts in order to participate.
Within five years, new performance-based contracts – taking the form of 'if/then/else' between two or more parties – will exclusively be smart contracts that self-govern and self-execute.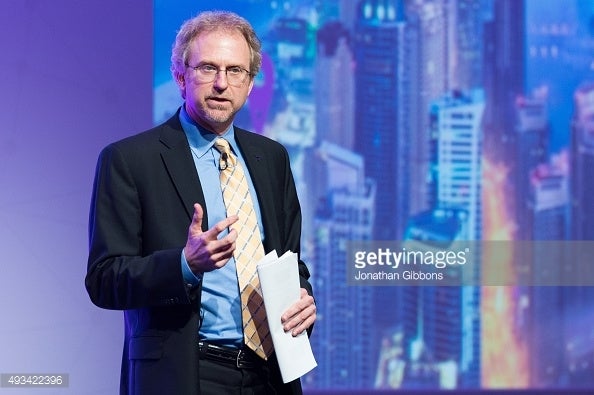 The theme of Accenture's 2017 report was Technology for People: The Era of the Intelligent Enterprise. To learn more about the report, future trends, and deep insights on the breathtaking pace of technology change and its impact on businesses and industries, Ray Wang and I invited Paul Daugherty, Accenture's chief technology and innovation officer, to DisrupTV, a weekly show that focuses on covering the absolute latest business, leadership and innovation news and thought leadership expert points of view.
Paul Daugherty is Accenture's chief technology & innovation officer and leads the company's Technology Innovation & Ecosystem group. He is also a member of Accenture's Global Management Committee. In addition to overseeing Accenture's technology strategy, Mr. Daugherty has responsibility for driving innovation through R&D activities in Accenture's Labs and leveraging emerging technologies to bring the newest innovations to clients globally. He founded and oversees Accenture Ventures, which is focused on strategic equity investments and open innovation to accelerate growth. Daugherty is responsible for managing Accenture's alliances, partnerships and senior-level relationships with leading and emerging technology companies, and runs Accenture's Global CIO Council and annual CIO and Innovation Forum. Daugherty also sponsors Accenture's technology initiatives with the World Economic Forum. Daugherty is also a must follow on Twitter (@pauldaugh).
Daugherty and his team analyzed the data in the 2017 report and formulated a thesis around the trends pointing to technology made by people, for people. The report found five major mega-trends in report. Here are three of the trends that we discussed with Daugherty:
Trend 1: AI is the new UI – Experience above all. Artificial intelligence (AI) is coming of age, tackling problems both big and small by making interactions simple and smart. AI is about to become a company's digital spokesperson. AI is becoming the new user interface (UI), underpinning the way we transact and interact with systems. Seventy-nine percent of survey respondents agree that AI will revolutionize the way they gain information from and interact with customers. AI is also becoming the brand for a company.
Trend 2: Workforce Marketplace – invent your future. Driven by a surge of on-demand labor platforms and online work management solutions, legacy models are being dissolved and replaced with open talent marketplace. The number of on-demand labor platforms and online work-management solutions is surging. As a result, leading companies are dissolving traditional hierarchies and replacing them with talent marketplaces, which in turn is driving the most profound economic transformation since the Industrial Revolution. Case in point: Eighty-five percent of executives surveyed said they plan to increase their organization's use of independent freelance workers over the next year.
Trend 3: Design for Humans – Inspire new behaviors. Technology design decisions are being made by humans, for humans. Technology adapts to how we behave and learns from us to enhance our lives, making them richer and more fulfilling. Eighty percent of executives surveyed agree that organizations need to understand not only where people are today, but also where they want to be — and shape technology to act as their guide to realize desired outcomes.
Artificial Intelligence and the Future of Work
How will AI impact future employment given advancements with natural language processing and greater adoption of smart robots, smart homes and virtual assistants?
"We think AI has the potential to enable the next generation entrepreneurs by giving them access to powerful capabilities that used to have big scale organizations to deliver. How AI is being built into platforms, like Google or Amazon, its democratizing access to very powerful capability that allows entrepreneurs to build very innovative businesses," said Daugherty. Consumer interactions will surely change based on innovation in the conversation commerce space. Daugherty also spoke to changing buying behavior and the disruption of brand awareness, advertising and innovation opportunities born in an ecosystem of smart connected devices that are all powered by AI. New business models will emerge based on the intersection of AI as the new UI, and the Internet of Things.
Trend 4: Ecosystems as Macrocosms – unleash the power of us.
Platform companies that provide a single point of access to multiple services have completely broken the rules for how companies operate and compete. Companies don't just need a platform strategy, they need a rich and robust ecosystem approach to lead in this new era of intelligence. Already, more than one-quarter (27 percent) of executives surveyed reported that digital ecosystems are transforming the way their organizations deliver value.
Platform based business models are reshaping how businesses work. Today, only 15% of global 2000 companies have platform business models, per Daugherty. But there is a rapid move for B2B companies towards platform business models. Accenture believes that within 8 years, 80% of B2B companies will have platform based business models. Companies will need to deliver value and services to a network of consumers, through a network of ecosystem providers. Daugherty provided several examples of companies with a rich network of ecosystem providers like Siemens, General Electric and Philips.
Responsive and Responsible Leadership
Who is driving digital transformation and shaping the intelligent enterprise? Daugherty believes that transformation leadership must start the very top. Every line of business leader must be actively engaged. The CIO needs to be an enabler of bringing the technology in and she has an increasingly strategically role to play. One of the big changes organizations are going through is education and cultural changes required to drive meaningful transformation and growth. Daugherty references the theme at Davos and the importance of responsive and responsible leadership. Changes in technology are driving societal change. Daugherty and Accenture is focusing on training, empowering and augmenting the work that people do to improve efficiency, effectiveness and quality of products and services.
Daugherty also talked about responsible artificial intelligence. Daugherty said that the power is in our hands to apply the right set of principles to use technology for the betterment of society. In summary, Daugherty also advised business leaders and companies to embrace an experimentation mindset. Experiencing, testing and industrializing new ideas requires a change in an operating model, culture and leadership to embrace innovation ahead of optimization.
After speaking with Daugherty, Ray and I invited John Gallant to learn more about digital transformation trends and the changing role of the line-of-business executive.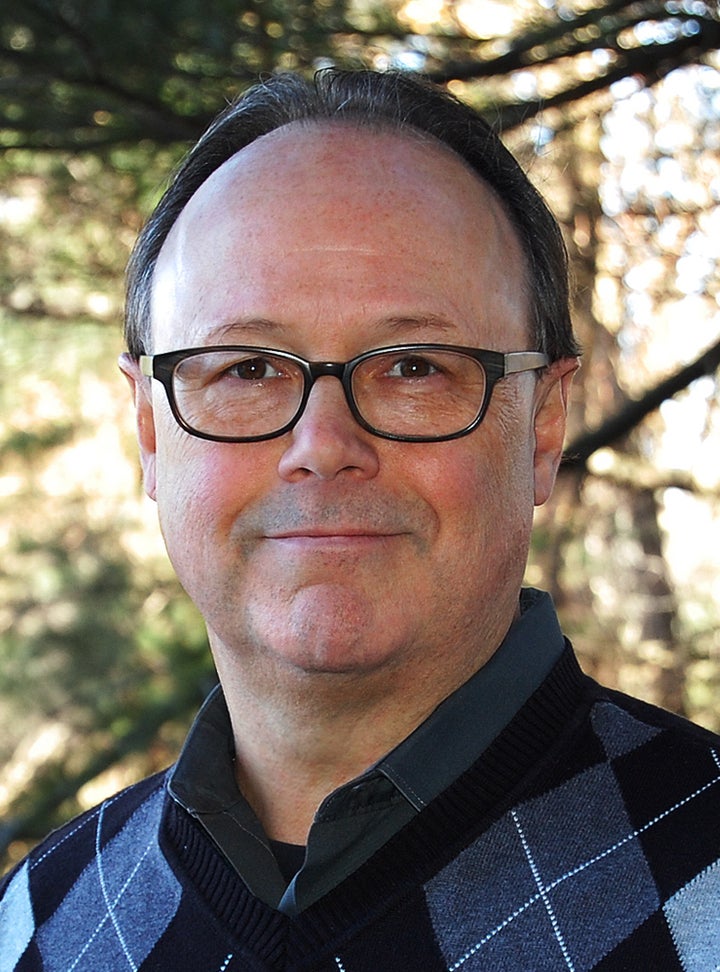 John Gallant brings more than 30 years of editorial, media and technology experience to his role as Senior Vice President and Chief Content Officer of IDG US Media. In this role, Gallant works with the editorial leaders of IDG's CIO, CSO, Computerworld, Greenbot, InfoWorld, JavaWorld, Macworld, Network World, PCWorld and TechHive titles, setting content strategy and ensuring that the brands serve their respective audiences with the best digital media and services in the industry. Gallant also helps drive IDG's strategic efforts around social media, as well as IDG's Insider premium content offering, the IDG Contributor Network and IDG Answers.
What is digital business transformation?
Gallant started by sharing a story about the inconsistencies that exist today with the varying set of definitions for digital transformation. Based on his extensive collaboration with numerous executives, Gallant defines digital transformation based on three pillars:
Business agility: it's about moving much more quickly as it relates to responding to threats and opportunities. It's about developing products and services more quickly.
Data-driven decision making: companies are using big data, machine learning and AI to be more informed and fact/data driven.
Customer centricity: companies must have a much better understanding of what customers want – both internal and external customers. This means improving your company's workflows and processes.
What outcomes are CEOs seeking as they drive digital transformation? Gallant said there is a lot of fear in industries about business disruption. CEOs do not want to face Uber, Airbnb or Netflix like disruptions. There is also an opportunity for CEOs to be the disruptor. Gallant agreed with Daugherty's thesis on the importance of platform-based businesses and the importance of building a robust ecosystem of service delivery. Today, CEOs are both motivated by fear and incentives around the notion of disruption.
Do CIOs have a seat at table as it relates to defining business strategy? Gallant said that he does not see CIOs often enough at the strategic table. Too many CIOs are still focused on operational work – infrastructure, security, and help desk. CIOs have an opportunity to take a more active role – 50% of CIOs today are still in the transitional phase, rather than driving innovation. We are still in the process of aligning the business and technology.
Culture is key to transitioning the role of the CIO from operational to strategic functions. Gallant spoke about redefining the organization to be multi-modal, and the incentives and KPIs necessary to drive incremental innovation and transformational innovation.
How important is it to fail fast? Gallant said the 'fail fast' mantra is one of the great myths in business. Gallant said that most companies are not good at failing fast. Companies can do a better job to be in a mode to recognize and honor failure in the right vein. We need a culture that can talk about failure and lessons learned.
CIOs need to get out more. Gallant said that CIOs need to be with people. Transformational CIOs who are customer centric are more actively engaged with stakeholders outside of IT. CIOs must collaborate with employees and line-of-business leaders as well as IT leaders outside of their own industry. CIOs must be much more open to ideas outside of their company. Successful CIOs have the right balance of soft skills (empathy, collaboration, curiosity, open mind, flexibility) and hard technology skills.
Who is building the next big platform? Today, your customers and employees are building the next big platform. Gallant emphasized the importance of becoming a platform-based company as noted by Daugherty. One way to transition to this mindset is to start working on other companies platforms. The key technologies that are driving digital business transformation are: mobile, social, cloud, big data/analytics and AI/machine learning.
No business or industry is immune to this disruption. Gallant noted that businesses do not have much time to manage these changes. There are blind-spots that exists and digital savvy business leaders must collaborate to discover opportunities to either disrupt or mitigate being disrupted abruptly. Gallant is an early adopter of technology but more importantly he is very focused on delivering real value to his customers. Gallant and his team is focusing on learning more about their audiences by deepening relationships with their stakeholders. Gallant warns business leaders to not be distracted by new technology. Be experimental, measure real value, and iterate towards continuous improvements.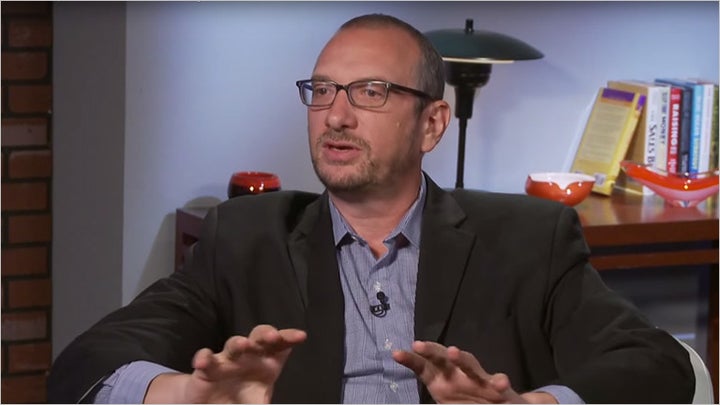 We completed our innovation and disruption conversation by speaking with Esteban Kolsky, Principal and Founder of ThinkJar, an advisory and research think-tank focused on Customer Strategies. Kolsky has over 25 years of experience in customer service and CRM delivery, consulting, research, and advisory services. Most recently he spent eight years at Gartner, focused on Customer Service and CRM research and consulting. While there he coined the terms for EFM (enterprise feedback management) and CIH (customer interaction hub). In addition, he researched and wrote on the social networking topics that led to today's revolution and assisted Fortune 500 and Global 2,000 organizations in all aspects of their contact center development – from vendor selection to strategies, including tactical implementations and optimizations.
What is the state of enterprise software startups? There are three trends that is happening with enterprise software startups: 1. Cloud computing, 2. Platforms, 3. Micro-services.
Micro services are fueling the growth of enterprise software startups. Startups that are very focused on delivering micro-services on platforms are creating real value and growing a steady-state revenue. Kolsky said that 'what to do with data?' is a key focus area for the enterprise. Marketing organizations are focusing on better use of data. Kolsky provided guidance on AI future investments including smart robotics and chatbots, noting that the real value and future investments in AI are in managing the data that makes AI work.
Kolsky advises startups to focus on solving a real problem, perhaps even a single function, and grow your capability to potentially a full company. Companies can create a niche and focus on delivery a unique capability with very few competitors. There are plenty of greenfield market opportunities for mico-niche markets with single function capabilities where adoption is the new ROI.
According to Kolsky, a successful startup CEO is one that doesn't want to create a unicorn; a successful startup CEO is relentlessly focused on delivery a good quality solution for a specific problem. Please watch the video for more sage advice from Kolsky about startup trends and what founders need to do to successfully compete and win using platforms, micro-services and ecosystems.
Related
Popular in the Community