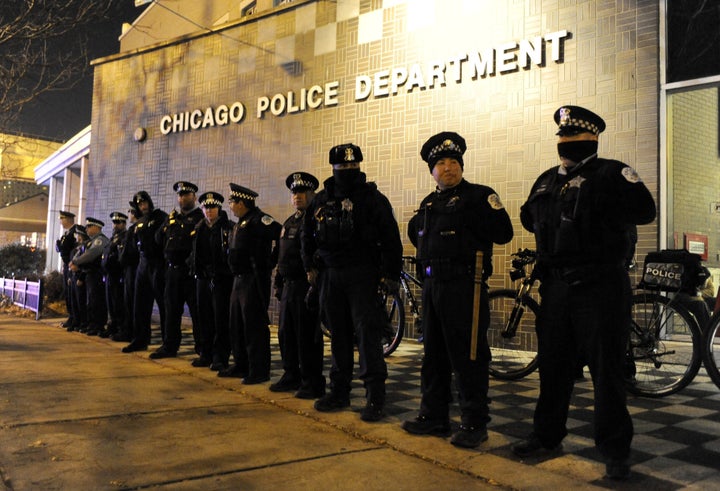 CHICAGO ― Even staunch advocates of policing admit that major changes are needed to salvage the institution's reputation and efficacy after two years of harsh scrutiny over racism, secrecy and lack of accountability.
They disagree, however, on how to best do that.
"Because it was so stark, there was no denying how horrible it was," Craig Futterman, a professor at the University of Chicago Law School, told The Huffington Post ahead of last week's Chicago Ideas Week conference. He and several other policing experts met there to discuss the police force of the future ― with discussions ranging from better officer recruitment to full-scale abolition.
"But perhaps more important, what caught even the most causal observer, was what happened afterwards," Futterman added. 
Footage of the fatal shooting was only made public after an anonymous tipster told Futterman it existed, and he started a yearlong legal battle to have it released. In addition to discrediting the police's official narrative, the video galvanized already growing scrutiny around problems that reform advocates say are pervasive in police departments across the U.S. 
Some law enforcement officials, including FBI Director James Comey, have responded by invoking the "viral video effect" ― a popular but discredited theory that filming police has actually resulted in higher overall crime rates and fewer arrests. 
But Futterman says videos only reveal problems that have been there all along.
Rationale for police misconduct has changed from "justified shootings" to "acts of self-defense" to "one bad apple," he said, noting that videos force departments to reckon with patterns that have led to that evolution.
"We shouldn't forget the whole saying: One bad apple spoils the whole bunch," Futterman said. "We've had systemic issues with regard to racism and brutality for years. That goes beyond the bad acts of a single person."  
I think the profession has been irreparably damaged and we have to figure out what's next.

Former NYPD officer Eugene O'Donnell
Eugene O'Donnell, a former New York City police officer and prosecutor who now teaches at John Jay College, took issue with the belief that Americans are generally unhappy with the police. He argued instead that "elites" ― like journalists and politicians ― have led much of the anger directed at law enforcement.
Still, he acknowledged that departments can't go on with business as usual. 
"I think the profession has been irreparably damaged and we have to figure out what's next," O'Donnell said. 
Many of his peers support community policing ― a strategy that involves officers fostering trust by patrolling a specific area to build relationships and familiarize themselves with the issues there ― but O'Donnell said that tactic ignores the reality of police work.
"Built into the police role is that they make enemies with people," he said. "That's the way policing works." 
O'Donnell said he believes the current climate of scrutiny could lead to a longer-term crisis of no one wanting to be a cop.
A dearth of recruits has prompted departments to lower their hiring standards related to such issues as exam performance, drug tests and academic qualifications, he said. About 1 percent of police forces nationwide currently require a four-year degree; nearly a decade ago, 75 percent of forces required one. 
"I don't know what [police] are allowed to do once they get hired," O'Donnell said, noting that widespread criticisms of law enforcement have resulted in some officers feeling like they can't use traditional policing methods.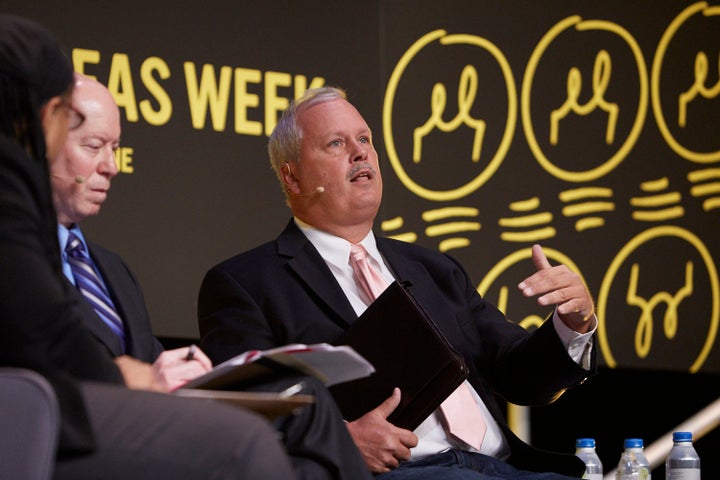 President Barack Obama established a task force on 21st-century policing in 2014. The group recommended in a report released the following year that police departments should improve how they collect data, particularly regarding use of force. 
Cedric Alexander, a task force member and public safety director in DeKalb County, Georgia, said better data collection could be a step toward building better community-police relations and rooting out excessive force.
"I think you're going to see a much better police department if you can see the data and see what they're doing the street," Alexander said during a panel discussion at Chicago Ideas Week.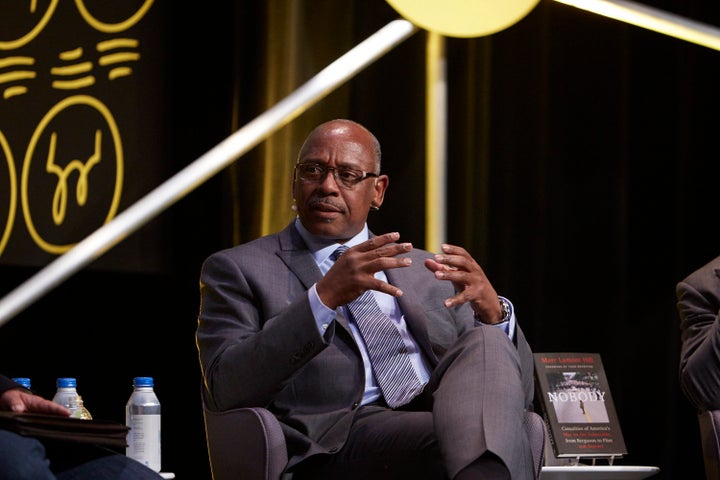 Marc Lamont Hill, an African-American studies professor at Morehouse College and former HuffPost Live host, was the panelist most wary of the proposed reforms. He comes from a self-described radical background, and said the institution of policing is too broken to mend because it was built on a foundations of racism, brutality and secrecy. 
In the immediate term, Hill suggests decreasing the overcriminalization of small infractions, which are overwhelmingly enforced against black and Latino Americans. Something like selling CDs in front of a store should be regulated by a community entity rather than an armed police force, he said. 
The cost of perpetuating bad practices, Hill said, is loss of human life.
"Take Eric Garner ― that's ticky-tacky policing," he said. "That's 'I gotta stop a guy selling loose cigarettes because those type of minor offenses lead to major ones.' Bad policing causes people to die." 
Futterman, the University of Chicago professor, said the tight-knit, fraternal culture of police departments has contributed to the challenge of overhauling the institution. There is a dangerous "us versus them" mentality that has abetted misconduct ― and punished whistleblowers trying to do the right thing.
"If you buck the official narrative, you get crushed. Not just by the rank-and-file, but by the entire department," Futterman said. "That could mean the end of your career, the end of your life, the end of your family." 
The person who alerted him about the McDonald footage, for example, still works in Chicago law enforcement and has chosen to remain anonymous. 
Moving forward, Futterman said departments must fire officers who lie on reports and criminally prosecute anyone who retaliates against their peers for blowing the whistle on misconduct. 
"If you're going to lie, if you submit false reports, put people in jail who shouldn't be in jail, if you're going to abuse your power to wantonly hurt someone who is weaker than you, you absolutely have no business wearing a badge," he said. 
Reconciling the longstanding practices with the new expectations is part of the issue, Futterman said. And he agreed it would be difficult for the officers. 
"If you've taught me for all these years that policing means laying hands on more and more people, and you're telling me not to do that, what do I do now?" Futterman said. "The ground has moved beneath them."  
Calling all HuffPost superfans!
Sign up for membership to become a founding member and help shape HuffPost's next chapter
BEFORE YOU GO
PHOTO GALLERY
Police Brutality