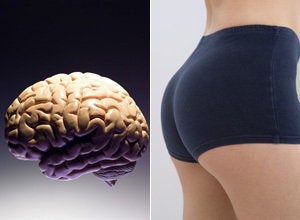 Americans have collectively slipped on a banana peel of really bad judgment. It seems like an odd thing to be happy about, but I think this collective bad Karma gives authors a chance to reinvent the self-help category and steer the ship away from the schlocky "5 Steps to a Whatever Transformation You Need" we've all been buying into. I already see the change coming. Exhibit A: The USA Today bestseller list and the New York Times bestseller list. You can see that you've got "The Mayo Clinic Diet" and "What to Expect When You're Expecting" and "Women and Money" there. Snoooozeorama. Beyond that, the only inspiring book on health is "Food Rules" by Michael Pollan. As turmoil spreads, the truly breakthrough self-help books will adopt a different tenor -- one that is more nuanced, and less silo-ed, more about social and behavior change than a number on the scale or dollar amount on your credit cards. Simply put: how-to must be mixed with a heaping dose of hope. According to Forbes.com, Americans spent $11 billion on self-improvement books, CD's seminars and coaching in 2008, but the breakout category was Deepak Chopra-style 'holistic institutes'.
The reinvention category is getting its own personal makeover. What I know for sure is that the equation for a chart-topping book will look something like this:
DIET: In addition to "Cook Yourself Thin, Faster" catering to all those women who are worried about ever fitting into their skinny jeans, there will also be a book that talks about mind/body meltdowns. New ideas and groundbreaking science on how to change your mind to change your body for good. I suspect anything with "The Mind Connection" will be hot. Actually, anything with the word MIND in it. Maybe there's a book in the MIND/BUTT connection? Maybe Rodale should publish "The Mind-Middle Connection"? Or do they have to use the word belly or abs. Ugh.

MONEY: Yes, Suze Orman will still rock the charts. She better start writing "Your Mind Or Your Money: Which Matters Most" because now, in the face of financial and family insecurity, books on 'financial diets' will be left in the shadows 'life transformation' and 'finding your true calling' will rise to the top. Look for more books on highly-relatable life reinventions. They will raise tough questions: What does your spending say about you? Why do you make the financial decisions that you do? And how does that affect your bank and life balance? Hot, hot hot.
MOTHERING: "NutureShock" is the new "What To Expect When You're Expecting." Both sell well, but what's next? I say it's a tome about teens. Although I'd like to think "Queen Bees and WannaBees" prepped me for my daughter's entry into teendom, I need more. I am craving a combo platter of advice on letting go and holding on tighter -- a guide that tells me honestly how to set rules and still go shopping for Juicy hoodies together without feeling like I've caved to her every tweeny whim. I can say goodbye to that book I bought from the American Girl store a few years back on body image basics. That certainly isn't going to cut it. My daughter and I need need a unvarnished, no-holds-barred look at what real women look like, talk about, think about their bodies. A dramatic, eye-opening yet incredibly helpful book every teen will share at camp and hide under her bed.
LOVE AND MARRIAGE: Yes, love and marriage in crisis will be a trendy topic. But they will have a new bent. They will, and some already are, 'self-help memoirs' and experiential titles that lead you to not just hear about someone else at the Ashram, but compel you go to one. My crystal ball says there's one in the works right now. Different than "Committed" by Elizabeth Gilbert. Please, something much juicier. Who is going to stand up and write that? Please, a man's perspective. I want to know what these guys really think about super-achieving, helicopter-parenting, kumbaya yoga-groupie moms out there.
Until then, I can offer you my top 10 list of motivational books. As always, a random, eclectic, friend-and-colleague inspired list in no particular order.
"How to Change Someone You Love" by Brad Lamm (St.Martin's Press)
"Drive" by Daniel H. Pink (Riverhead Books)
"Consequential Strangers" by Melinda Blau and Karen L. Fingerman, PhD (Norton)
"Nothing Was the Same" by Kay Redfield Jamison (Knopf)
"FInding Your Own North Star" by Martha Beck
"Radical Acceptance" by Tara Brach, PhD (Bantam)
"The Blessing of A Skinned Knee" by Wendy Mogel (Scribner)
"Red: The Next Generation of American Writers, Teenage Girls on What Fires Up Their Lives Today" (Hudson Street Press)
"Reset" by Kurt Anderson (Random House)
"Competing for the Future" by Gary Hamel and C.K. Prahalad (HBS Press)
Calling all HuffPost superfans!
Sign up for membership to become a founding member and help shape HuffPost's next chapter