By: Paulina 'Pow' Sygulska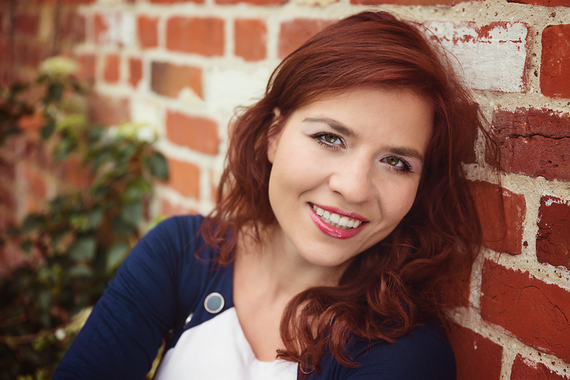 I'm under no doubt that the world of workplace as we know it is changing in front of our eyes, never to be the same again.
We all want much more from our work these days, increasingly we choose to work in particular places, with particular people, or we choose to leave, take a career break. Work becomes an expression of who we are, a way to become your higher self. This isn't very surprising considering that when you count up the hours, up to half of our lives can be spent "working" (however one chooses to define this). Where else to do all the personal, emotional and intellectual, even spiritual development, if not then?
According to Daniel Pink the "surprising truth" behind what motivates intelligent professionals involves Autonomy, Mastery and Purpose. What hides under those terms can be interpreted in many different ways.
Having experienced a variety of workplaces over the last 10 years, and been an entrepreneur for the last seven, I believe the ability to manage one's time and resources is a fundamental right of every individual truly engaged in their work. What naturally follows is that if I can't create a working environment where this is true in practice, I don't deserve to be a leader.
Following the open organisation principles from Joy at Work by Dennis Bakke, everyone on my team can make and bring about any decision concerning the whole business through the use of the "advice process". This beds down the autonomy of individuals and creates an opportunity for anyone to have an impact on the life and development of the whole company. Even financial matters are subject to the process - salaries are researched and decided on by a committee of team members, with everybody providing advice in a structured manner.
This level of Autonomy and trust in an individual creates the right environment for people to explore their personal Mastery. It's a relief - as well as a challenge - to realise that the future of a company relies on mastery of not just one or two individuals, but that of practically everyone involved. Mastery is born when people are empowered to embrace the highest level of personal responsibility - which equals biggest opportunity to create impact - and consciously make this choice. It's also then that they are able to fully connect to Purpose, both personal and the wider purpose of the organisation.
The purpose we jointly arrived at for GrantTree is to enable people and businesses to fulfil their potential. When you think about it more deeply, a purpose such as this - any far reaching purpose really - has huge practical consequences for the internal life and culture of the company.
What we've done is to, firstly, implement the BYOP rule (Bring Your Own Personality to work). Secondly, to encourage team members to pursue their interests and passions, and in many cases to restructure or simply change their role in the company. We are also currently working on a project that will support people in finding a career elsewhere it they feel the company isn't able to continue growing them as professionals.
If your business has a far reaching purpose (if not, please take the time to dig deep and to unearth it!), your purpose should also be reflected in the way you interact with your clients, partners and suppliers. The work to make this happen is practically never finished since as an organisation you evolve, so does your market, and so do the people connected to it that you have various relationships with.
This type of culture is by no means the only way to develop a self aware, forward thinking team, and it has its challenges. But what excites me the most isn't the fact that open cultures are finding a fertile ground to develop, but that this is a symptom of a much wider change happening around us.
Once again, startups and small organisations are proving to be an incubator for social change and it's exciting to be a fraction of that. By continuously reframing the reality of how we work as a team, we embrace the power to begin changing the concept of the workplace altogether. I think the future of the world belongs to small organisations who are ready to embrace this power with energy and with humility.
Pioneers for Change is a seed-bed for innovative thought. An activator of personal potential. A catalyst for collective energy. A community to drive social change.
Our annual, international Fellowship is open to anyone aged 28 - 108 years old. We gather change-makers -- a business person, a community person, an investor, a thinker or doer -- who are willing to harness their talents, energy and resources as a force for good. Pioneers for Change is an initiative of Adessy Associates.
Adessy Associates believes a better world is possible, and inspires and equips organizations and individuals to make positive change happen for the benefit of people, planet and profit. Our bespoke services harness sustainability, innovation, consciousness and purpose. We are B Corp certified.
About Paulina 'Pow' Sygulska
Pow Sygulska is a serial entrepreneur, event promoter and philanthropist. She is also co-founder of GrantTree - government funding specialists who enable people and businesses to fulfil their potential. In 5 years, GrantTree has helped 450+ innovative firms obtain over £25m worth of government grants.
When not involved in successful businesses, Pow performs as a cabaret artist and organises events such as Un conventional convention, often for charitable causes. Charities she supports include MIND, DiversityInCare, Women at the Well and Forward (fighting Female Genital mutilation).
Calling all HuffPost superfans!
Sign up for membership to become a founding member and help shape HuffPost's next chapter