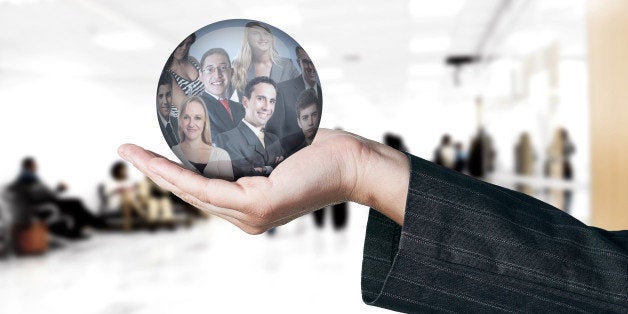 The linear, continuous and compounding career has disappeared. No dispute. However, while the 'high potentials' continue to receive attention and direction, few companies have made much progress to fill in the void with new -- personalized and 'latticed' -- career models and pathways for the bulk of their employees.
The consequence of inaction? Without any indication as to how their potential is going to be developed or their futures unfold, employees naturally default to assuming that the company doesn't care and there is no future for them there. Millennials may be particularly sensitive to this deficit as they have little sense of or faith in the career trajectories of 'yesteryear'. Their consequent conclusion: It's time to move on.
To engage and retain employees, as well as attract new hires, it is critical for companies to implement and continuously communicate innovative, new career frameworks. Unequivocally, creating and implementing an individualized, non-linear AND probably cross-functional, employee career development initiative is no easy task. In the transitioning world of work, new options like talent circulation and job rotations are increasingly well-received, and the possibilities are exciting...in theory. However, there are significant practical implications for corporations of almost any size looking to execute them.
Steve Levy is all too aware of these challenges. As a veteran in the field, he has seen many evolutions of the recruiting discipline -- from both internal and external perspectives -- working in close association with HR. He notices new trends and futurist projections, absorbing them to the extent he deems appropriate, undermining hyperbole with a wry smile.
Considering this new career conundrum, he observes that while the traditional HR function has incorporated generalized career planning strategies and programs, HR has not substantively embraced the creating, monitoring and ongoing nurturing of customized latticed career plans to shape each and every employee. This structural shift will require a new approach and mind-set. In addition, sophisticated tools that have recently entered the mainstream are needed to help map, develop and track workers' skills and career 'circulation', as well as provide personalized training and other educational courses to augment employees' capabilities in identified areas.
Most important, says Levy, companies must recognize that a highly positive candidate experience during the initial engagement, recruitment, and hiring processes must transition to an equally positive employee experience once on the job. Consistency is critical, as well as ensuring that (appropriately set) expectations are met and sustained. HR, then becomes a proactive enabler -- a continuous catalyst and support for enhanced employment engagement, and thus productivity too.
In conversation about the new more fluid, or less defined, edges of companies, and the leveraging of freelance talent 'pools', Steve recalls certain companies' legacy alumni networks. Former employees or un-hired top prospects were included in the ongoing extended community of the organization and revisited at appropriate times. Similar models are increasingly being adopted, also embracing new freelancer members, as firms use an accordion-type framework to access scarce skilled, but familiar and culturally-suited resources, or address seasonal or client-related needs.
Career planning, design and development needs focused attention. Your employees already know the issues. They are looking for you to acknowledge and address them.
Sophie is a workforce innovation specialist and Founder of Flexcel Network, helping companies transition to very new ways of working, dealing with issues such as workplace flexibility, talent management, Millennial demands and new employee career planning needs. She speaks frequently to corporate and professional audiences about Future of Work issues. Sophie is also President of the NYC chapter of the National Association of Women Business Owners.
Related
Popular in the Community