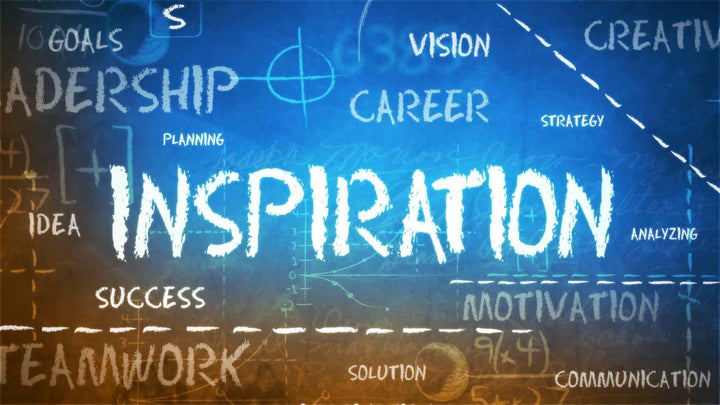 One is perhaps never so inspired as by another for whom out of the box thinking is so completely natural and obvious.
Carey Smith, the CEO, or Chief Big Ass of Big Ass Solutions (no kidding!), is inspiring to listen to. Influenced by bosses in his early working years, who treated him with a generosity of spirit and respect that belied his youth, Smith's management philosophy and practices are compelling in a myriad of ways, and far from traditional.
Since the company name is hard to ignore, it's worth understanding that its very origins show how Smith listens and responds to others. The company was founded as HVLS Fan Company (High Volume Low Speed), a rather less-than-catchy, engineering-derived name describing the special characteristics of their first products - industrial fans. However, in response to direct sales calls, facilities managers would repeatedly reply 'Are you the company that sells those big ass fans?!' After two years of these comments, their clients' expression of their product was permanently acknowledged by Smith and his team, and the company was renamed 'Big Ass Solutions'. Smith's approach is responsive, not irreverent. Well, maybe a touch.
In fact, Smith doesn't sound contrarian at all. He runs the business the way he does because he thinks it is the right way to do it, not because he wants to disrupt anything or anyone. He is profoundly thoughtful about the culture he has built, based on trust and respect, including his attitude towards his employees and the time they spend working at the company. "I am buying part of their lives," he said, "it would be selfish not to take this responsibility seriously."
He refers to the almost 1,000 strong workforce as a 'tribe'. Their sense of mutual accountability is a core bond. Consequently, the two worst possible transgressions for an employee: being less than honest - which would undermine the integrity of the community and purpose; and being lazy - not doing your job could adversely impact a colleague you have never met. Smith clearly communicates to everyone that each person contributes only to the whole, not working to cover his/her salary.
At the same time, compensation is both a reflection of respect and a motivator. Many performance review systems have been tried and deemed inappropriate, capturing an insufficient understanding of the person involved, especially if at only one moment in the year. Now, Smith's process involves frequently asking each person if they are being paid enough and what their financial goals are for the years ahead. His objective is to develop a plan with each of them to achieve their objectives, incentivizing them to do their very best.
Performance is clearly about results, combining contributions to and as part of the tribe. Generally, his employees are paid quite a bit higher than industry averages. He sees this as a reflection of the value he places upon them, and their time, as well as setting their expectations of each other to perform at the highest levels, always.
Meantime, Smith doesn't hire a person for the job they take. He hires for their next role or even the subsequent job after that. This is partly a consequence of the fact that each employee's functions and responsibilities evolve relatively rapidly. The company and teams continually review and rework their goals, methods and practices, and seek to optimize the match the skills and aptitudes of each contributor, to create the best quality and long-lasting products possible.
This is a keen reality of the culture and operating style of the company. In practical terms, Smith explained that if someone were to go on vacation for four weeks, upon their return, they should expect that both the location of their workstation and elements of their job function to have changed to some degree. This state of constant change, this continuous search for excellence, is not a way of working that suits everyone. "It's not a pond, it's a river", Smith says. However, this is clearly explained to prospective hires, most of whom are drawn by word of mouth, and those who stay become an integrated part of this active cycle of innovation. Retention is over 85%, notwithstanding that a significant portion of the workforce comprises Millennials.
Perhaps unsurprisingly, Smith is not interested in titles and hierarchy. He appreciates certain requests, by those negotiating with other companies, to have titles commensurate with an equivalent external position, in order to promote peer relationships. However, internally, he only focuses on the talent, effort and results of each individual. That said, the organization is not flat. There are levels attributed to expertise and he realizes the need for these limited strata to facilitate appropriate connections and interactions between increasingly dispersed employees, especially as the company expands further internationally.
As an integral part of the culture, Smith believes in group decisions - different smaller or larger groups depending on the specific issue. He admits the process takes longer this way. However, he is emphatic: the direction and success of the company belongs to everyone, which is why they do their best and work hard. He confirms employees' ownership of the results as well the decisions by distributing an important part of company profits to the employees.
Always a work-in-progress in Smith's mind, he is personally convinced that his approach is only viable in a private company, as he believes that public company shareholders do not afford management the necessary latitude and patience. Hopefully, this is one area he is not correct. Smith has built a company that is truly enriching to its employees on multiple levels. The focus on constant innovation and improvement is allowing it to grow both its products and markets, without sacrificing quality. Big Ass Solutions is an exciting example of the very different employer/employee relationships that are possible, productive and profitable. It feels natural, and sounds 'right'.
As Smith explained, "We have a way of living…it just happens to be a business." Beautifully put.
Sophie is the Workforce Innovation Specialist at Flexcel Network, helping companies transition to very new ways of working, dealing with issues such as workplace flexibility, talent management, Millennial demands and new employee career planning needs. She speaks frequently to corporate and professional audiences about Future of Work issues. Sophie is also President of the NYC chapter of the National Association of Women Business Owners.
Support HuffPost
The Stakes Have Never Been Higher
Related
Popular in the Community