If a future with self-driving cars zooming along the highways reminds you of Sci-Fi movies like Blade Runner, you're not alone. Already, autonomous vehicles are navigating our roads, but did you know you use similar technology whenever you search for something on Google?
RankBrain, the newest part of Google's core search engine, essentially "drives itself" using a form of artificial intelligence (AI) called machine learning (ML). The result is richer, more relevant results. As with every Google advancement, it's worth investigating the implications for content marketers and businesses online.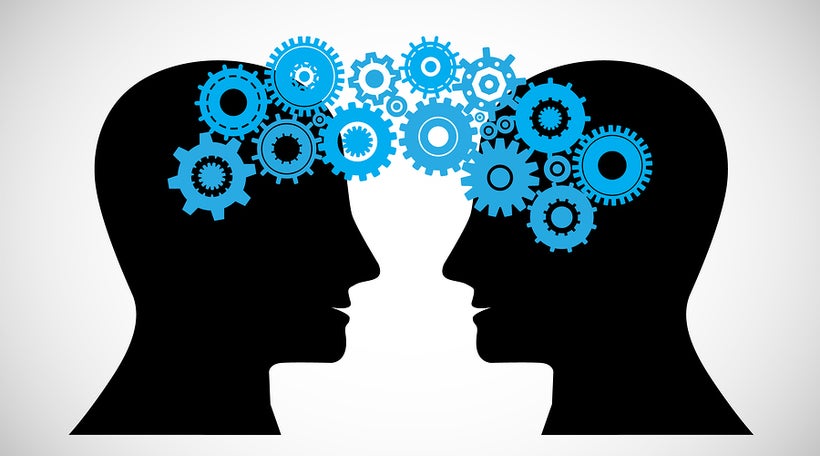 What Is Machine Learning?
Dystopian stories about robots becoming self-aware and taking over the world run amok in our imaginations, in movies, and in pop culture. Still a far cry from the drama of humans vs. robots, machine learning nevertheless has the potential to alter a lot about our modern lives.
With machine learning, the name is as it sounds—machines are able to "learn" what to do without the aid of a human programmer. "Intelligent" algorithms, modeled after neural networks in the human brain, "teach" software programs how to complete tasks on their own. Engineers no longer need to reprogram these computer systems; the software learns, adapts, and updates itself.
What Does Google RankBrain Do?
Google's machine learning system RankBrain processes each and every one of the 3 billion daily searches, 450 million of which are brand new queries with no exact precedent. Already, when you search for a common term like "president," (which garners around 74,000 monthly searches) the search engine must determine if you want information about the current U.S. president, a definition, or something else, so you can imagine the challenge of interpreting brand new questions or phrases.
A never-before-seen search is often long, confusing, or unspecific. The search engine is tasked with "understanding" the meaning of the words in the query and the context in which they're being used in order to "know" what a user is searching for (user intent). Data from similar past queries can help inform its decision, but such information is often unavailable for unique searches.
RankBrain Anticipates Users' Needs
Let's say, for example, that a woman from Maine dined in a Mexican restaurant for the first time and wanted to cook the dessert she tried when she got home. Unfamiliar with this culinary genre, she might search for "How to make Mexican cinnamon custard." How could the search engine determine what she wants?
Since RankBrain can recognize similarities between seemingly unrelated, complex queries, the intelligent program is able to translate uncommon search terms into a more popular one and return those results. Recipes for Flan, Arroz con Leche, Tres Leches, and other Mexican desserts would likely appear on her results page. In this way, the search engine attempts to know what the user might want—before he or she does!
RankBrain has been known to reward pages that have significantly higher user engagement rates than competitors. Because RankBrain helps process the large portion of highly specific, multi-word queries known as long-tail terms, many say it's improving semantic search abilities, too.
How Does RankBrain Work?
If you've followed the evolution of Google algorithms like Panda and Penguin, then you know that the company reveals little about their inner workings. RankBrain is no exception; Google engineers even claim they don't fully understand how the system works since ML algorithms teach themselves. The short answer: it's a black box.
RankBrain's Contribution to the Evolution of Search Marketing
Google made RankBrain an integral part of search in April 2015, but the company has been investing in machine learning for over a decade. Machine learning played a role in integrating speech and image recognition capabilities into Voice Search and Photos. Google is also advancing its semantic capabilities to more accurately understand relationship between concepts, for example, Paris as the capital city of France. It's easy to see how such innovations could improve search results: when you search for "where to buy sole" (the fish), you probably don't want to see pages about shoe soles.
Google Inches Closer and Closer to the "Perfect Search Engine"
At this point, you may be wondering what RankBrain means for your content marketing. Google co-founder Larry Page's statement about the "perfect search engine" might help answer this question; he described it as something that "understands exactly what you mean and gives you back exactly what you want." Given that Google's first tests of RankBrain prioritized user engagement as a metric, and that the system now helps return more apt results for long-tail queries, I think it's pretty clear that the company is using machine learning to advance this goal.
Future-Proof Your Content for RankBrain
As the algorithms get smarter, so too should your content. RankBrain essentially codifies what Google has been telling webmasters for years in its content quality guidelines, evaluating how "useful, valuable, and engaging" pages are in real time and adjusting rankings accordingly.
To check if your content holds up against Google's higher and higher standards, you can put your content under the microscope with these questions. If Google were in fact the perfect search engine, delivering exact results to specific user search query:
Is your content exhaustive, precise, and focused? Is it well supported, cohesive, and well written?
Is your content intelligent enough so that users leave satisfied? Will the user walk away having learned something?
What are the specific questions that your audience is asking? How can you best answer them?
Going back to our example, let's say your online niche is Mexican food recipes and Google returns your page about desserts to the woman from Maine. Will she find what she's looking for?
What about other users that might be in your audience, such as professional chefs or parents who love baking? Do you have one outstanding article that's the go-to resource on Mexican dessert recipes, replete with a comprehensive section on puddings and custards? Or do you offer a shorter, focused blog on Flan, one of many in a category section on your website for Mexican dessert recipes? Either works, as long as your content definitively answers the perceived user questions and provides a better user experience than your competitors do. To become an authority in any field, you'll want to cover your topic as widely and deeply as possible—this could very well mean updating and expanding the conversation as it relates to your subject matter, consistently and reliably.
Consider Audience, Content, and Search
RankBrain is Google's third most important ranking signal, and optimizing for it isn't as straightforward as it is for other well-known algorithm updates. With the recent Penguin update, you could recover in search rankings by cleaning up link spam; with RankBrain, you'll need a content marketing strategy to ensure your content is exactly what people are searching for—complete, relevant, and authoritative. A cohesive strategy considers your audience, content, and search.
Audience: How can you satisfy user intent with your content if you don't know your users? Try these tools to better understand your audience:
Market Segmentation: The process of categorizing your target market into large groups based on shared characteristics.
Personas: Audience archetypes created from composites of assumptions and data.
Buyer Search Cycle: The series of steps a consumer takes in online search before making a purchase.
Content: How can you make your content purposeful, valuable, and better than your competitors?
Create a strategic process for everything from content ideation to execution to measurement and iteration.
Align your content with your audience's intent: answer questions, entertain, inspire!
Establish content quality guidelines and follow content marketing best practices, chief among them: always empathize with the reader.
Search: How can you secure a visible online presence?
Answer the questions your audience is searching for.
Discover the language and intent of your audience with keyword and topic research. Use this information to create and optimize content.
Adhere to SEO best practices as outlined in Google's Webmaster Guidelines.
With a content marketing strategy based on audience, content, and search, you can make sure you're publishing what RankBrain and many of Google's other ranking signals reward: outstanding, intent-rich, relevant content.
Create Intelligent Content for Intelligent Machines
As the machines get smarter, we want to make our readers smarter, too. Here are some reminders about how to produce content that will satisfy the real people on the other end of the screen:
Offer valuable, specific, comprehensive information.
Put thought into an accessible and engaging presentation.
Thoroughly cover your topic, using examples or evidence to make it practical.
Use appropriate language and tone.
Add unique insights or knowledge.
Provide an enjoyable user experience.
Relevant, relatable, and comprehensive content answers customer questions, which helps to build your online authority—a vital component of long-lasting success.
Future-Proof Your Content Marketing
They key takeaway here is one that is becoming more and more urgent: create informative, useful, and relevant content that serves users' needs and answers users' questions. The more creative and comprehensive you can be in anticipating and answering those questions, the better you future-proof your content for years to come.
Only with an informed strategy in place can you know what you've done, what's working, and what's not. This knowledge allows you to modify and improve on your content marketing, as well as make adjustments for Google's ever-changing search engine. However machine learning—or other technological advances—change content marketing, if you maintain focus on expanding and deepening the content you produce, it will be only natural that you will remain relevant and competitive online.
Calling all HuffPost superfans!
Sign up for membership to become a founding member and help shape HuffPost's next chapter
This post was published on the now-closed HuffPost Contributor platform. Contributors control their own work and posted freely to our site. If you need to flag this entry as abusive,
send us an email
.