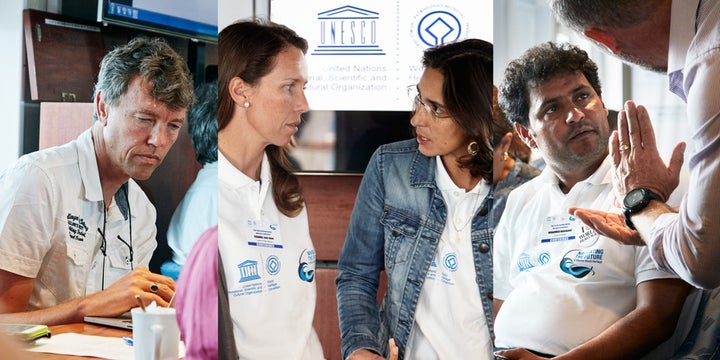 Climate change is a global problem, but it wears many faces, causing flooding in some areas and drought in others, record high temperatures one year, and cold the next. In the ocean, we are already seeing coral bleaching, increased acidity, rising seas, and changes to the food web. While many climate solutions—like the Paris climate agreement—require international cooperation, there is huge potential too for local programs to make a difference.
Yesterday at the Marine World Heritage managers conference in the Galapagos, Martin Visbeck of GEOMAR Helmholtz Center for Ocean Research explained that, while climate scientists often talk in terms of global averages, the reality is dramatically different from one part of the world to the next. For example, over the past 100 years, we have seen 20 centimeters of sea level rise globally. But some places, like the Western Tropical Pacific, as seeing three times this much, and some are seeing none.
In order to plan for the future, we first must understand the present, and Visbeck stressed the opportunity for Marine World Heritage sites to step up their monitoring efforts and bring the local picture into greater focus. These sites are seeing nearly every climate impact, from sea ice melting in Wrangel Island to cyclones in Ningaloo Coast and the loss of tidal islands and mangrove diversity in Sundarbans National Park.
They are also piloting dozens of leading edge solutions to boost resilience. For example, Belize has banned the fishing of parrotfish, a herbivorous fish that helps to maintain healthy reefs by keeping seaweeds in check. These kinds of interventions help balance the scales as human-caused climate change threatens to upset the natural order.
Many Marine World Heritage sites have made big strides to reduce their CO2 emissions, showing that it is economically feasible to lighten our carbon footprints while enhancing visitor experiences and quality of life for local communities. For example, in Everglades National Park, tour buses run on biofuel, and lights and hot water are powered by the sun. In Wadden Sea, communities are using wind energy and waste-to-energy, and islands are marketing themselves as carbon neutral to attract tourists. Facilities on Aldabra Atoll in the Seychelles run for nearly 100% carbon free.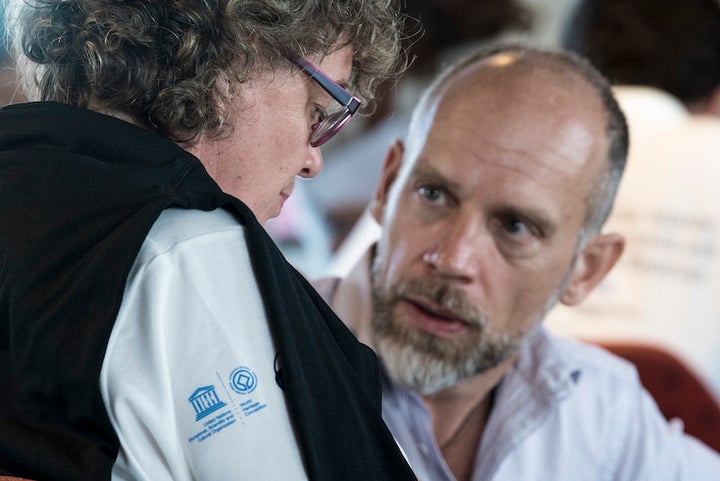 Paul Marshall from the University of Queensland and Lara Hansen from EcoAdapt are with us this week to help managers understand the risks to their sites and identify choices that will make the biggest impact. They asked managers to focus on the most significant and beloved features of their sites. For example, in Ningaloo Coast, sea turtles and whales sharks are among the most popular attractions, and they are also indicators of overall ocean health. The West Norwegian Fjords is known for its waterfalls and untamed rivers, and Ha Long Bay is beloved for its spectacular rock formations and caves that are used for rituals. As María Chavarria Diaz said yesterday, people fight for what they love, so highlighting the risk to these treasures is one way we can build momentum for climate action.  
"If we lost fifty percent of our trees, the world would be up in arms. Our reefs are dying, and we must sound the alarm." – Paul Marshall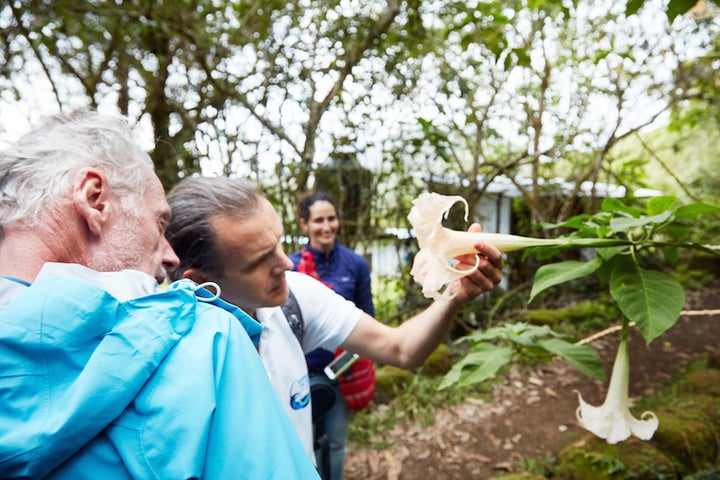 Protecting our Marine World Heritage is about more than just natural and cultural treasures. It is also a way to slow the advance of climate change, since healthy marshes, forests and reefs store vast amounts of carbon. In Sian Ka'an Biosphere Reserve, for instance, scientists have estimated that the natural systems hold as much CO2 as Mexico City emits in a year.
I wish we could say there was a grand plan to protect all the values Marine World Heritage sites represent. In reality, the solutions are more like buckshot than silver bullets, but I am pleased to report on the progress we are making. From the effort to transform cruise ship tourism to a global target for mangrove conservation to sustain communities that depend on them for food, jobs and flood protection, collectively we are charting a path forward. Some sites, like the Aldabra Atoll and Papahānaumokuākea, are expanding to create room for recovery, and others are developing plans to save threatened species like walrus in Wrangel Island and Bengal tigers in the Sundarbans. 
As Scott Henderson of Conservation International said this morning, "We have only one natural heritage. It's the planet Earth. Is it our home. Our life support system. The real power of World Heritage is the ability to change people's minds and catalyze conservation." This week's managers conference is a big step forward in realizing that potential.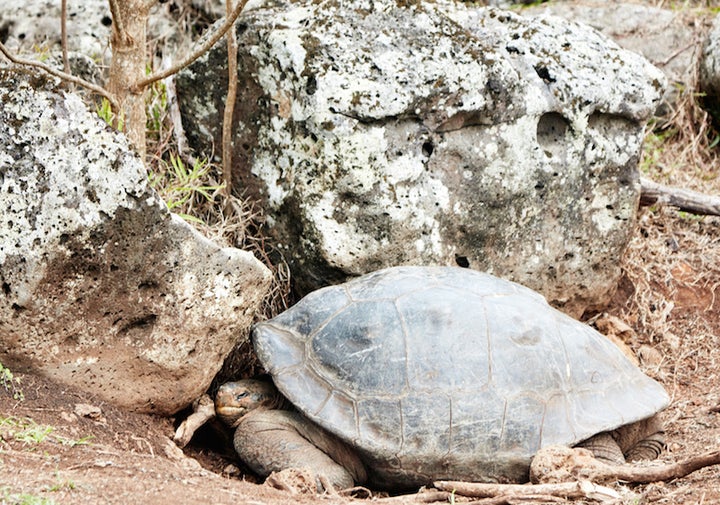 REAL LIFE. REAL NEWS. REAL VOICES.
Help us tell more of the stories that matter from voices that too often remain unheard.