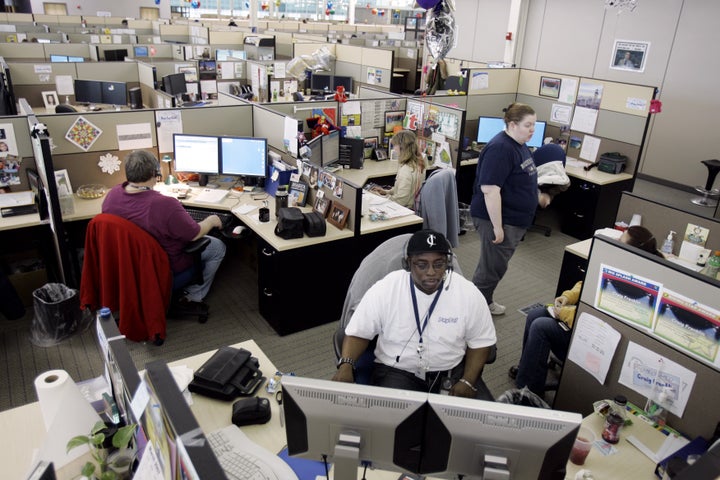 The board room agenda is going through a reformation. To ensure that we are helping organizations future proof themselves, what are some of the essential things that boards and board members need to think about, no matter the size, location, or sector of their organization? Five areas need an update in the way we as board members think about them: infrastructure, technology, internationalization, communication, and balancing continuity and change.
Infrastructure
Boards must embrace the political, economic, and social reality of the way the world is operating today and tomorrow. One of the areas that needs a real rethink is building organizations that can operate effectively in a low-carbon economy. The main issues here are about energy consumption, integrating clean tech and sustainability, and they apply to all facets of the business: from facilities, to building stock and rolling stock, from changing work patterns and practices to the ways in which companies engage with their stakeholders and the local communities where they are based. It touches everything an organization does, how it behaves, how it invests, and it means board members need to be asking the questions about how these decisions will impact the business five and ten years down the road. Most importantly, it isn't about green washing or perception; it is fundamentally about how the organization does business.
Technology
At the heart of many of the issues on the modern board agenda is technological innovation. Technology, thus, is not a stand-alone issue, but an integral part of how effectively and successfully a company can be run. It is not an end in itself, but an instrument that can only prove its worth if it serves a concrete purpose. Coupled with that is the speed at which new technology comes into play and the level of disruption it creates in the process of integrating it into the daily running of a company. For all the importance of disruptive innovation, if 'old industries' and the tech sector communicate effectively, if one understands the other's needs, and the other, in turn, comes to grips with the significant benefits that today's technology offers, innovation more generally can be enormously helpful in future proofing companies. For this potential to be fulfilled, boards must make sure that their organization is flexible enough to recognize important technological developments and incorporate them into existing business models.
Internationalization
Regardless of a company's main business or where it is located, its success will ultimately depend on grasping the completely internationalized environment in which it operates. The world today is politically, socially, and economically more inter-connected, and this offers opportunities and poses risks at the same time. Board directors need to be able to think outside the walls of their own corporate board room, they need to speak their own language as well as the language of the markets where they want to be, for while the world gets smaller and in some respects more similar, local cultural difference remains and understanding it gives companies a distinct edge. Corporate boards need to set an example and help implement an agenda that is focused on attracting the best people from anywhere and put them in a place where they work most productively for the success of the company as a whole.
Communication
No corporate board will be able to implement its modern agenda without effective and dynamic communication, both with all its stakeholders (customers, staff, investors, etc.) and within the board room. Within the boardroom, this is about asking the necessary questions and being open to hear the answers, however uncomfortable they might be. Outside the boardroom communication is about the image and strategy of the company, and it is about the methods used to communicate this message, and increasingly so. A board that sends out a message of a forward-looking, socially and economically responsible, and politically aware strategy and does it by old and new forms of communication also sends a message about the right balance between continuity and change, about the unity of word and deed, demonstrating in action to which it rhetorically commits.
Balancing Continuity and Change
Embracing new ideas and news ways of thinking does not mean completely disregarding the old.
Boards will only succeed in their task of future proofing their organizations only if they see the connections between the old and the new.
This requires casting a critical eye on the old, innovating where fruitful, and integrating new technologies and items on the corporate social responsibility agenda into the tried and tested business practices of corporate governance, risk assessment, and finance. Corporate directors need to understand the purpose, strengths and limitations of existing practices and be willing and able to take steps to address them. The modern board agenda does not disregard 'old issues', it is not driven by short-lived 'flavors of the month' or temptations of every disruptive technology or idea that comes into the room, but is rather guided by the needs and vision of the business. This need for balance requires board rooms to have a mix of people to ensure a comprehensive and complementary diversity of approach, background, and skills
Stargazing is most effective if it is done from a strong foundation where the nuts and bolts of the company work, and where they are grounded in a solid foundation. This is nowhere more obvious then when it comes to a company's financial stability and sustainability. Past, present, and future are a continuum when companies seek opportunities for investment and expansion; when they carefully assess risks connected with either; and as they determine the right level of (not only monetary) compensation for their directors and staff.
Calling all HuffPost superfans!
Sign up for membership to become a founding member and help shape HuffPost's next chapter