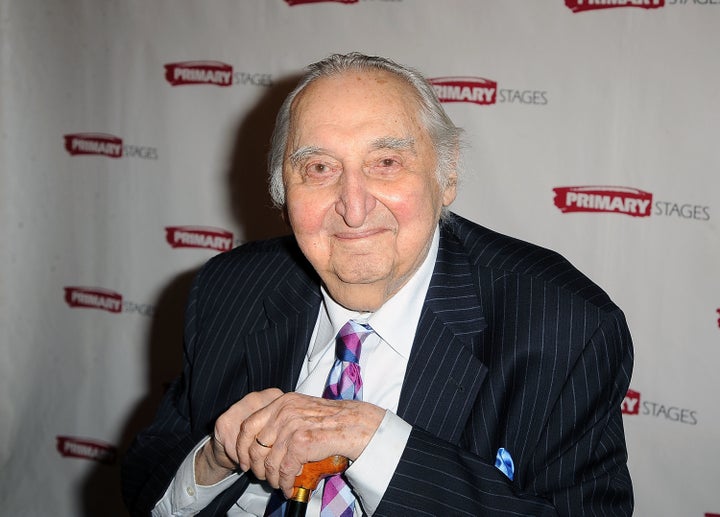 Fyvush Finkel, the Emmy Award–winning actor known for his work in theater and on TV, has died, his son confirmed. He was 93.
"He did everything," Ian Finkel told the AP. "That seems to be a trait of the old-time performers. They could all sing and dance and act and everything. It's so wonderful."
Stars like Rosie O'Donnell and Jeri Ryan, who appeared with Finkel on "Boston Public," took to Twitter to share their condolences.
The actor, born Philip Finkel, got his start in 1930 when he sang in a small production in his Brooklyn neighborhood. Just before he turned 18, he accepted a job with Yiddish theater in Pittsburgh, saying, "I thought, 'This is where I belong.' And I've been in the theater ever since," according to the AP. Eventually, he would become an icon of the Yiddish theater community on Second Avenue in Manhattan.
Throughout high school, Finkel continued performing and established himself as a comedian. He began using the stage name Fyvush, a Yiddish translation of his first name. In 1947, the actor married playwright Gertrude Lieberman.
Finkel continued working in Yiddish theater into his 40s and went on to join the touring cast of Jerome Robbins' "Fiddler on the Roof." He played various roles in the production before eventually getting the lead of Tevye the Dairyman when the musical appeared on Broadway.
Finkel would go on to appear in more plays, including "Little Shop of Horrors" and the "Cafe Crown" revival, for which he won an Obie Award. By the mid-'80s, Finkel had begun transitioning into the world of TV and film, with appearances on the NBC miniseries "Evergreen" and the 1986 PBS movie "Seize the Day."
Following his role as an attorney in the 1990 film "Q&A," Finkel caught the attention of producer and screenwriter David E. Kelley, who tapped the actor to play Douglas Wambaugh on the 1992 drama series "Picket Fences." Finkel's work on the series, which ran for four seasons, earned him a supporting actor Emmy nomination in 1993. The following year, at the age of 71, he won the award.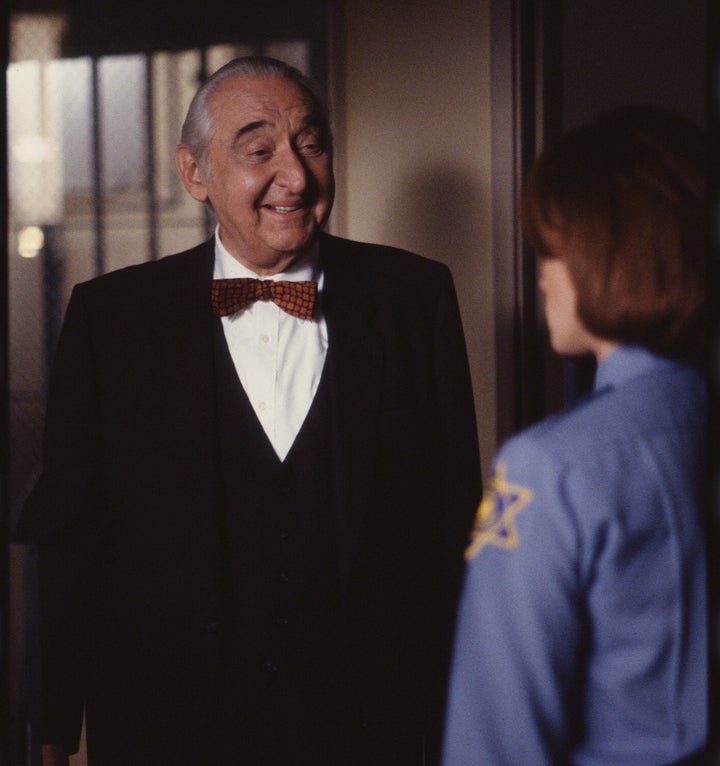 Throughout the '90s, Finkel starred in plenty of roles on TV and the big screen, such as "For Love or Money" (1993) and Oliver Stone's "Nixon" (1995), the latter of which won him a Screen Actors Guild Award. He also lent his voice to animated series "Rugrats" and "The Simpsons" and played history teacher Harvey Lipschultz on "Boston Public." In more recent years, Finkel appeared in the Oscar-nominated film "A Serious Man" (2009) and had a guest-starring role on NBC's "Harry's Law."
During his successful career on screen, Finkel maintained his career on the stage with roles in productions like "Finkel's Follies" in the early '90s and "Fyvush Finkel — From Second Avenue to Broadway" in 1997.
Finkel was married to Lieberman for 61 years until her death in 2008. The couple is survived by their two sons, Ian and Elliot, both of whom continue to work as musicians. The actor is also survived by five grandchildren.
Finkel was no doubt a talented actor with an impressive career. His impact on the world of stage and screen will live on.
Before You Go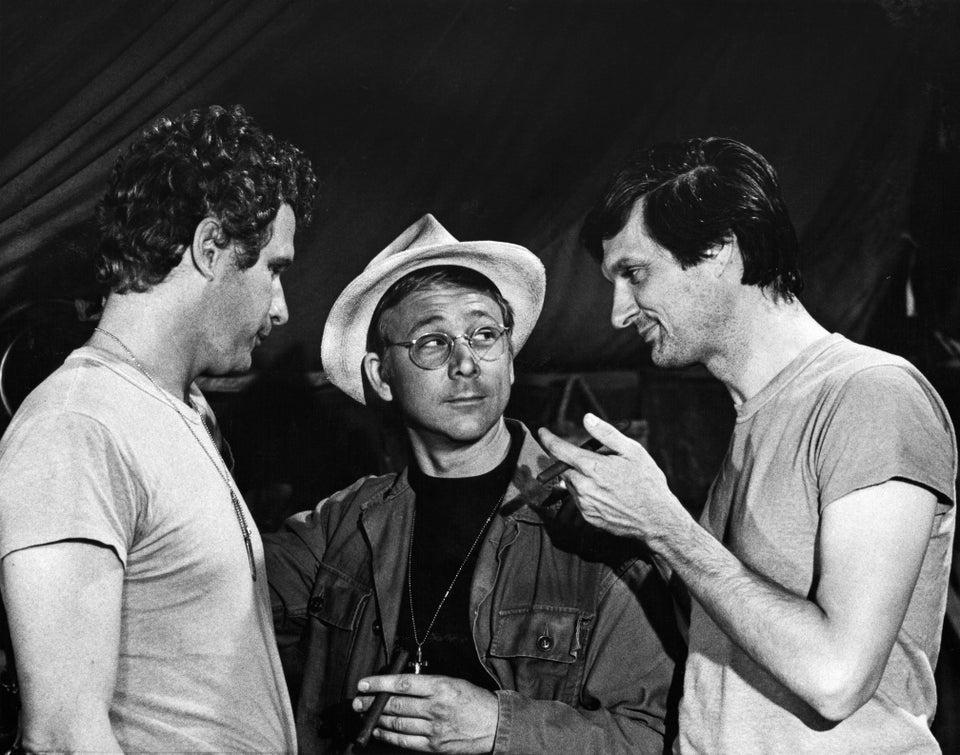 Entertainers We've Lost In 2016
Popular in the Community