The G-Spirits company, started by a pair of former bartenders, was founded on the principle that liquor is about both taste and that "special feeling" one gets when drinking.
"For us there is nothing more than the erotism of a beautiful woman," the website states. "To create the perfect taste we let every single drop of our spirits run over the breasts of a special type of woman, a type we recognize in this liquor.'
To that end, G-Spirits is offering rums, whiskeys and vodkas, every drop of which has been poured over a woman's chest.
G. Rum No. 1 is described as an old sort of tropical rum, which is stored in a cask of French oak for 10 years before being poured willingly over 23-year-old Amina Malakona's breasts. G. Rum costs 129,00 € (about $166) a bottle.
Fans of whiskey may be more interested in G. Whiskey No. 1, a 12-year-old single malt from Scotland, matured in barrels of sherry and poured over Alexa Varga, the 2012 Hungary Playmate of the Year. "A singlemalt which is unrivalled in its class, just as its representative Alexa," the website proclaims. These bottles will set buyers back 139,00 € (about $179) plus shipping.
The cheapest offering from G-Spirits, however, is the G. Vodka, which has been poured over Evelin Aubert, a "successful playmate and finalist of the Miss International Hungary" contest. The bottle is priced at a cool 119,00 € (about $153).
All of the liquors are delivered in custom-made bottles adorned with their model's image and come with a signed certificate of authenticity.
"This is what really gives us men a bad name," one of them comments, "Because there will be guys out there buying this stuff!"
Seeming to anticipate the inevitable questions about hygiene involved when liquid comes in contact with bare skin, the website assures naysayers that "We pay high attention to a hygienic filling process, furthermore medical personnel is present to check it." It's a little unclear what "checking it" entails, however.
Before You Go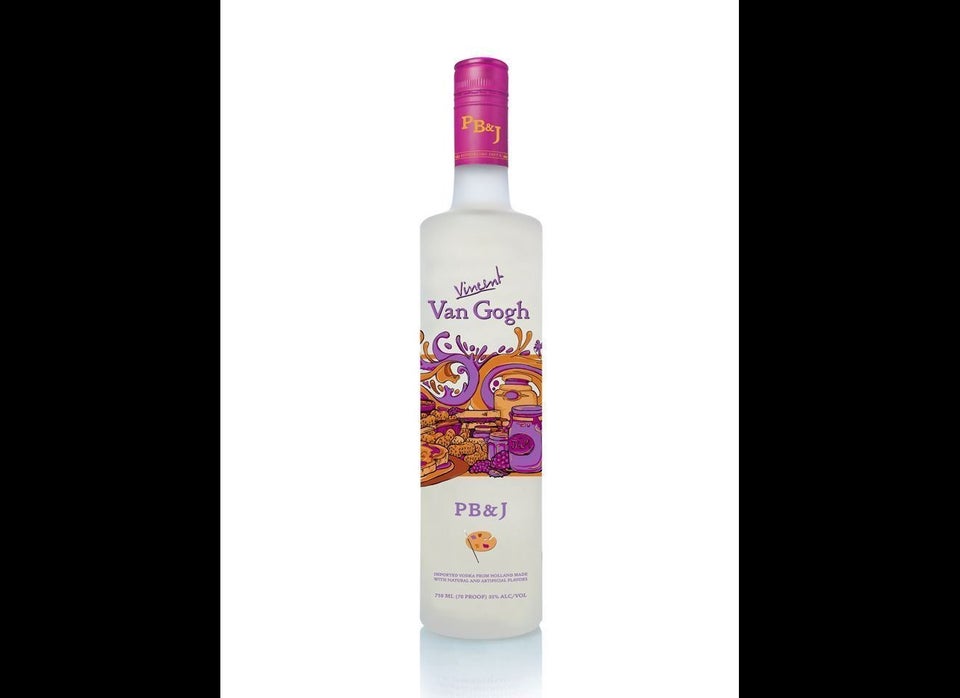 Worst Liquor Flavors Of All Time
Popular in the Community