Canada's CBC News reports that the traditional photo of the G-20 leaders had to be retaken after one world leader failed to show up.
[Canadian Primer Minister]Harper met with his officials following the first working session in London on Thursday morning when the picture -- dubbed the family photo -- was scheduled to be taken.

Officials said the prime minister was getting a quick briefing on changes to the communiqué that is expected to be released by the G20 at the end of the summit.
But the BBC has a different story. They say Harper was using the restroom during the shot.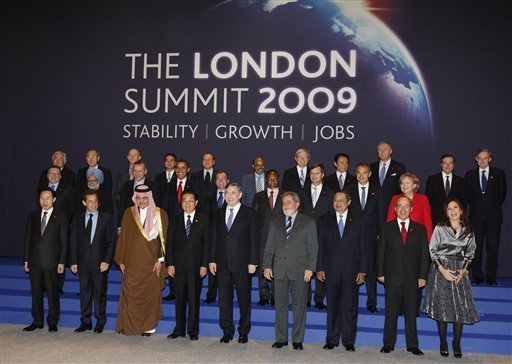 The Globe and Mail says a second "family photo" has been taken.
While the group assembled for the second time, a smiling U.S. President Barack Obama sidled over to shake the wayward PM's hand.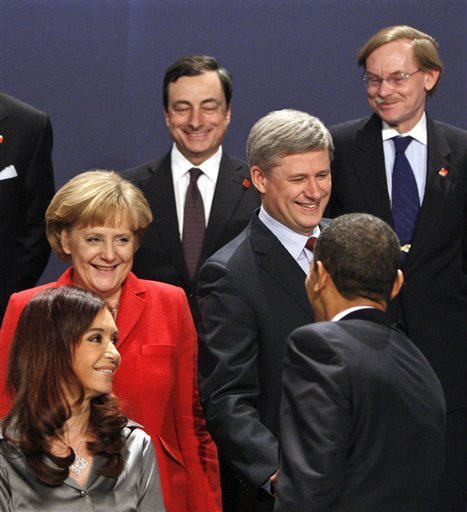 Related
Popular in the Community