A photo of President Joe Biden and other world leaders standing on the beach at the G-7 summit in Cornwall, England, on Friday has become a meme.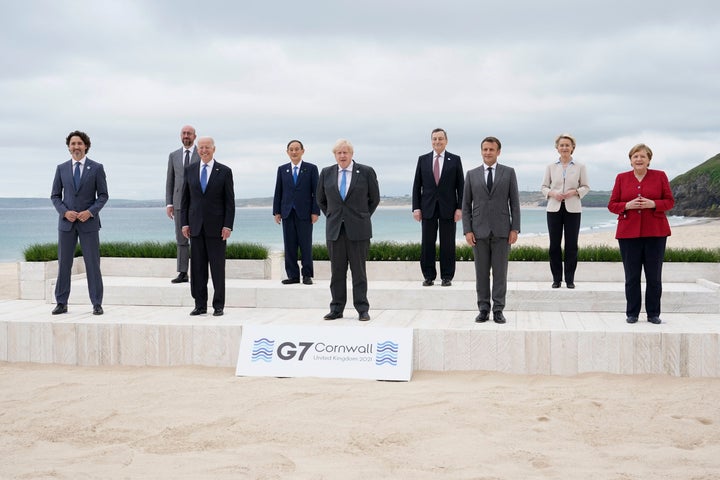 "Before I order these figures, does anyone know if you can take them out and play with them or are they glued to the display stand?" cracked "Late Show" host Stephen Colbert.
Other Twitter users were equally amused, suggesting the socially distanced group looked like action figures, a choir or a pop group. Former President Donald Trump made an appearance in one reworked version of the picture. So did Sen. Bernie Sanders (I-Vt.) and his mittens, a callback to photos of him that went viral after Biden's inauguration.
Popular in the Community