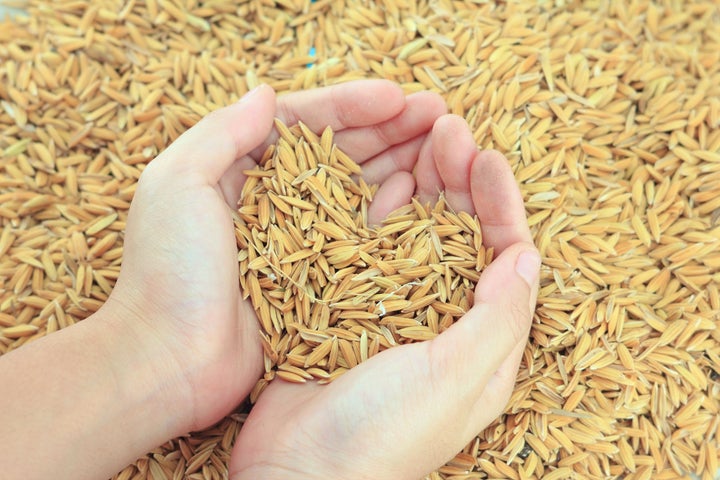 This piece is part of a series of blogs by leading NGOs to call attention to a range of issues that should be raised at the G8 summit at Camp David in rural Maryland from May 18-19.

If you took the current population of the United States and quadrupled it, you would almost have the number of people living in extreme poverty in the world today. A whopping 20 percent of the world's population -- 1.4 billion people -- lives on less than $1.25 a day. Over two-thirds of these extremely poor people do not have enough food to eat, and going to bed hungry is an everyday occurrence.

Food security, hunger and poverty are some of the most overwhelming problems facing the world today. It is undeniable that the vicious cycle of hunger and poverty will not be easily broken, especially since it has been exacerbated in recent years due to external shocks like the global food and economic crisis. Countless parents are unable to feed their families enough nutritious food, leaving children hungry and malnourished. Over a billion people will go to sleep hungry tonight.

But don't despair. Despite these hurdles, we can break this cycle for good, and the G8 must take the necessary steps to put an end to food insecurity once and for all. As the G8 countries prepare to convene at Camp David, agriculture in the developing world is expected to be a big focus. ONE and our 3 million members worldwide are jumping on this opportunity to ask the G8 leaders to remember their L'Aquila commitments and to invest in 30 country-owned plans that can ensure that 50 million people escape poverty through agriculture and 15 million children no longer suffer from chronic malnutrition.

At the 2009 L'Aquila G8 Summit, the G8 countries and five other donors responded to the global food crisis and pledged $22 billion in support of agriculture and food security initiatives. The donors promised to deliver the funds within three years, to agree on a set of principles as to how they would spend the money, and remain transparent and accountable on their commitment.

Despite the initial enthusiasm and diligence, however, the major donors failed to agree to consistent pledge years or a uniform system for measuring progress for the L'Aquila Food Security Initiative (AFSI). As of July 2011, donors had disbursed a mere 22 percent of their $22 billion pledges, and in most cases, donors had not taken the Rome Principles to heart. Only 7 of the 40+ L'Aquila Initiative signatories have made pledges to the Global Agriculture and Food Security Program, GAFSP, the multilateral fund that best embodies the Rome Principles.

Just as important as the dollars and cents of the donor's pledges is how the donors promised to spend those funds, as significant budget constraints in many countries make maximizing the impact of every aid dollar absolutely essential.

The Rome Principles call on all donors to design development plans based on the needs of each developing country and to guarantee that all actors are cooperating to achieve sustainable outcomes. The Rome Principle of country ownership calls for investing in country-owned plans, aimed at channeling resources to well-designed and results-based programs and partnerships. Country ownership is of particular importance to us now, and the United States has started to take country ownership seriously as part of its Feed the Future initiative. Unfortunately, most other donors lag behind in developing investment plans that are country-led.

With this lapse in mind, ONE has launched Thrive -- an ambitious new campaign that calls on each of us to play our part in tackling the root causes of hunger and extreme poverty. You can learn more about the campaign and find out how to get involved at www.one.org.

Our recent research has shown that if donors, national governments, and the private sector funded the country agriculture plans of the 30 poor countries that have taken the time to determine what their farmers need to thrive, we could lift 50 million people out of poverty with those 30 plans alone. If we complemented those agriculture plans with nutrition interventions in countries that have demonstrated commitment to nutrition, 15 million fewer young children will suffer from stunting or irreversible developmental damage to their minds, organs and bodies

As food prices rise yet again, the barriers to achieving food security and poverty reduction remain more daunting than ever. Supporting country-led initiatives is one of the most proven ways to achieve sustainable development and progress against food insecurity, and I encourage the G8 leaders to remember this as they head to Camp David later this month.
Popular in the Community