Rep. Tulsi Gabbard (D-HI) has called on the Center for Disease Control to implement stricter incubation guidelines for people who have been in contact with patients "confirmed or suspected" to have the Ebola virus.
According to a press release from her office, Gabbard is calling on the CDC to increase the quarantine and restriction period from the 21-day standard to 42 days, "based on the latest scientific studies and the World Health Organization report that the incubation period for the deadly Ebola virus can extend as long as 42 days."
On Friday, Gabbard called for the "immediate suspension" of visas for citizens of Ebola-stricken West African nations as well as flights from those countries into the United States.
"Recent mistakes have revealed that the U.S. public health system is clearly not fully prepared to combat Ebola and prevent its spread in the United States," she said in a statement.
Democrats like Gabbard are among a growing number who are "beginning to sound more like Republicans when they talk about Ebola. And Republicans are moving into overdrive with their criticism of the government's handling of the deadly virus," according to The Washington Post.
"The sharpened rhetoric, strategists say, suggests Democrats fear President Obama's response to Ebola in the United States could become a political liability in the midterm election and Republicans see an opportunity to tie increasing concerns about the disease to the public's broader worries about Obama's leadership."
The Washington Post notes, however, that Gabbard is "a liberal Democrat who is not in any danger of losing reelection." It also reports that a Washington Post-ABC News poll showed that "67 percent of Americans would support restricting entry to the United States from countries fighting dealing with an Ebola crisis."
Before You Go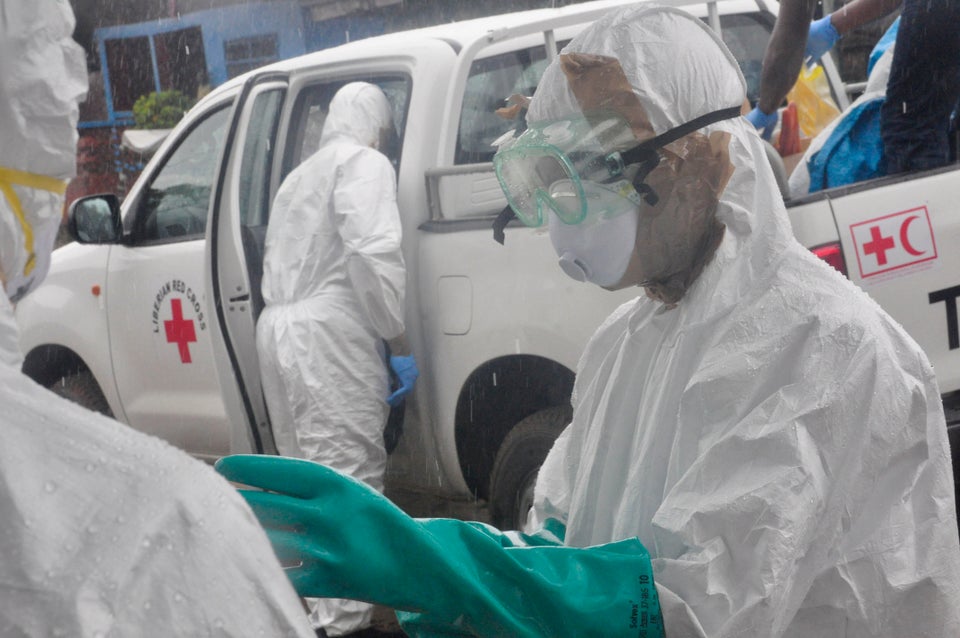 Ebola virus myth-busting
Popular in the Community