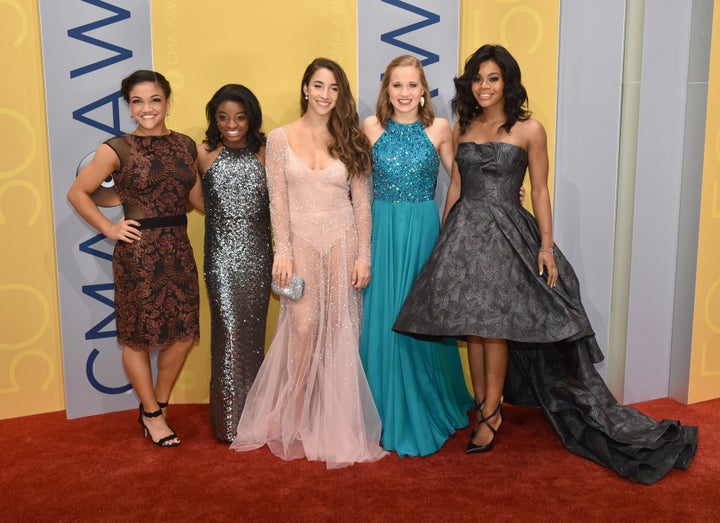 Two Olympic gymnasts have expressed their disappointment in Gabby Douglas after she suggested that women should dress more conservatively to avoid harassment from others.
Douglas made those remarks while responding to fellow Olympian Aly Raisman's tweet criticizing those who shame victims of sexual assault for the way they dress.
"Just because a woman does a sexy photoshoot or wears a sexy outfit does not give a man the right to shame her or not believe her when she comes forward about sexual abuse," Raisman tweeted Friday morning. "AND when a woman dresses sexy it does not give a man the right to sexually abuse her EVER."
The message echoed one Raisman made earlier this summer when she encouraged her fans to wear whatever made them happy, saying "females do not have to dress modest to be respected."
Douglas replied to Raisman's note on Friday by saying it is a woman's "responsibly to dress modestly and be classy."
She added, "Dressing in a provocative/sexual way entices the wrong crowd."
Douglas appears to have deleted her tweet, but not before five-time Olympic medalist Simone Biles read it.
Douglas and Raisman were both members of the gold medal-winning 2012 Women's Olympic Gymnastics Team, know nationally as the Fierce Five. Biles joined both gymnasts in the team competing in the 2016 Olympic Summer Games in Rio de Janeiro, where the team won the U.S. a consecutive gold medal.
After seeing the tweet, Biles rushed to defend Raisman, who this month revealed she had been sexually abused by Larry Nassar, the disgraced USA Gymnastics doctor who has been accused by more than 100 women and girls of abuse over the span of decades.
In a tweet containing a screenshot of Douglas' tweet, Biles said she was shocked but not surprised by Douglas' response to Raisman's show of support to victims of sexual abuse.
"Honestly, seeing this brings me to tears bc as your teammate I expected more from you & to support" Raisman, Biles said.
Douglas defended herself against Twitter users who claimed that the Olympic gymnast's tweet to Raisman was a form of victim-blaming.
"u misunderstood me. not blaming the victim at all. no man should look at any woman that way," she tweeted to a profile under the Twitter handle @dwtsfishovskiy.
When @dwtsfishovskiy suggested that Douglas call on men to respect women, noting that it's not women's responsibilities to avoid being assaulted, Douglas replied: "It goes both ways."
Two hours later, Douglas apologized for her deleted reply to Raisman. She insisted that her original message wasn't expressed correctly and said that abuse "under any circumstance is never acceptable."
She ended her tweet in solidarity with the #metoo movement, a hashtag that has come to symbolize women who have been sexually abused, harassed or assaulted by men.
An intense spotlight has recently been cast on abusive men in power ― in Hollywood, the tech industry, politics and elsewhere ― after explosive reports published in October revealed multiple allegations of sexual abuse and manipulation against film mogul Harvey Weinstein.
However, Nassar, the former doctor to a number of star gymnasts, was first accused of being a serial abuser in 2016, when two gymnasts revealed that Nassar had sexually abused them under the guise of medical care for decades.
Some of the abuse allegedly began when the gymnasts were young children and continued into their teens. In addition to Raisman, Olympic gymnast and Fierce Five member McKayla Maroney said last month that Nassar began sexually abusing her when she was 13.
Related
Before You Go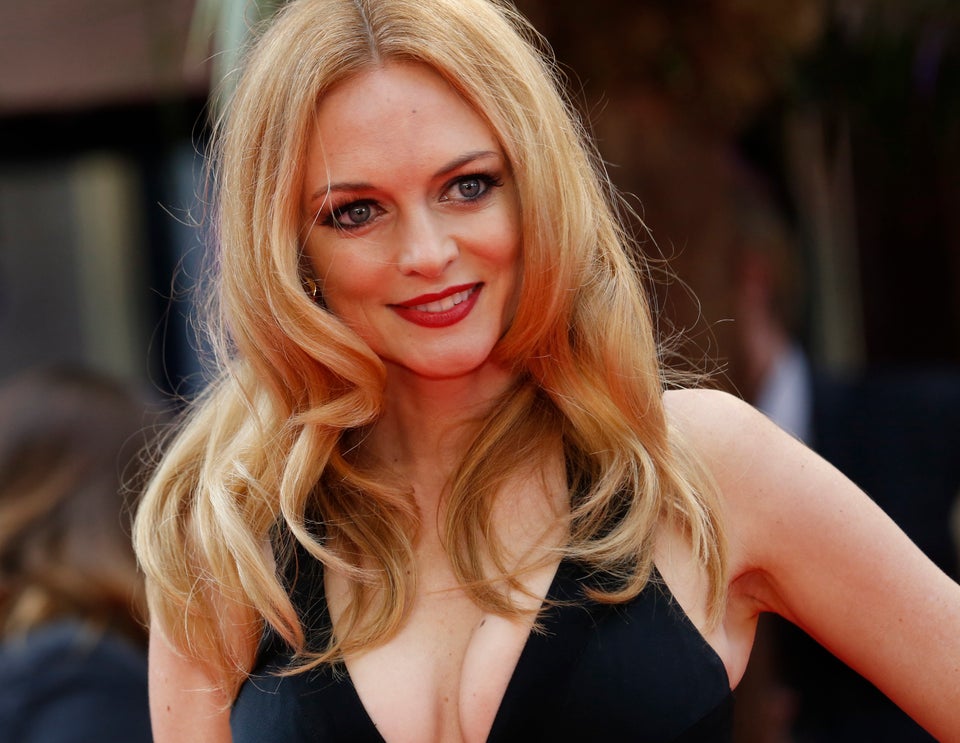 Harvey Weinstein Anthology Copy
Popular in the Community