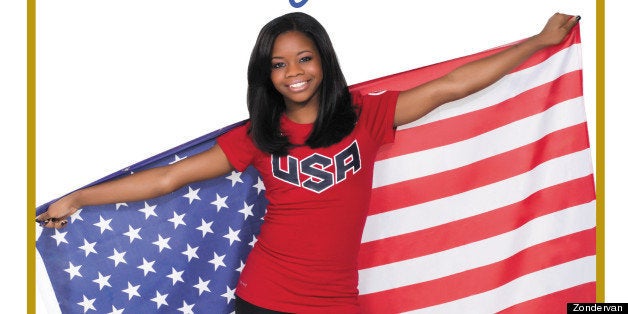 If winning two Olympic gold medals and being one of the only African Americans to do it weren't enough of an overachievement, add publishing two books to the list.
To commemorate the release of her second book, "Raising The Bar," Tuesday, Douglas chatted with The Huffington Post about traveling the globe, finding time to date, and how life has changed since she stole our hearts in August 2012.
You released a memoir at the end of 2012 that gave us a pretty good look into your life and how you got to where you are. Tell us why you decided to follow up with this book and how it's different from what we've already learned about you?
I'm so excited it's out. It's a picture book, but not only pictures -- lots of Gabby Douglas, really good quotes and thoughts, and there are really fun facts about me. People get a little more about me here, like what I love, who I've met, funny stories and who my celebrity crush is. It's an inspirational fan book about what I've been doing since the Olympics.
One subject you touched on in your last book is your relationship with your father, but there isn't any mention of him this time around. Why is that?
No. In the last book, I decided to touch on it, because I really wanted to; I wanted to share my story. But in this book, I wanted to touch on the fun facts, like what I've been doing, who I've been meeting and the great opportunities.
You take us into your relationships with friends and family and how you spend your downtime. What about dating? Have you been able to date at all?
Hmm ... no. I've been traveling a lot, so I really haven't had any time for boys lately.
How important is it to you to experience normal teen life? Or are you okay with missing out on some of the (let's face it, awkward) moments of high school, etc.?
I'm home-schooled and I was always in the gym training, so I didn't get to experience going to school, picking out my dress for prom, boyfriends, but I have a different perspective. I'm getting to do a lot of amazing things, meeting a lot of incredible people and I have this platform where I can continue to inspire people. So I think it's all about perspective. Sometimes I'm like, "Why can't I be a normal girl?" but at the same time I'm really blessed to be in this position.
Your quote the bible throughout the book. Is your faith a hard time to maintain and speak about among your peers?
No, not at all! I've always relied on my faith. It's funny, every time I watch the footage from the Olympics, you can see my lips and they're moving because I'm praying. It's always been a part of me. I've always used it during trainings or competitions.
Has training in Iowa started back up? If not, what are you looking forward to most?
Not yet. I go back in a few weeks and I'm really excited! You should really visit the state fair. That's my favorite part, especially the sweet corn. It's really good!
And how long will you be there?
You also tell us about your favorite sports teams, including the Lakers. How do you think they're doing in the playoffs without Kobe? From one athlete to another, any words of advice/encouragement for him?

I haven't been able to watch because I've been so busy, but I was a little sad for him when he got hurt. I tweeted at him saying stay strong and just fight. I think that's all you can do at this point.
Mother's day is coming up and your mom is obviously one of, if not THE biggest influence in your life. How are you planning to celebrate her?
She's looking at me sideways. [Laughs.] I'm going to surprise her! I think she deserves something out of this world because she's done so much for me. Last mother's day wasn't complete because I wasn't there -- I was in Iowa training. So hopefully this one will be better.
Whatever Douglas does decide to gift her mom this year will undoubtedly be a small gesture as compared to the support and motivation her mother, Natalie Hawkins, has offered her. In a look at how she prepared for her summer 2012 feat, Gabby shares this excerpt from her mom, which she says she read on July 11, 2012, the day she left for Olympic Preparation Camp:
… Listen, as you prepare today to go out there and WOW the crowds, remember one thing. Have fun and enjoy yourself! Rebuke nervous energy and allow your inner fierceness to take over. It is time to SHINE BRIGHT, my love. Take in every single moment. Remember, you were created for such a time as this …

As you think back to the day that I put you in gymnastics (I remember that day like it was yesterday), I felt a feeling of such pride when the gym's owner came out to ask me how much gymnastics experience you had gotten because he recognized your talent from the first time he saw you. And over the years, as everyone would exclaim to me how amazing you were, I was filled with such gratitude that God would deem me worthy to entrust such a precious gem to me …

I hope that as you realize your dream, you will always remember God's faithfulness. Remembering His goodness has been what has seen me through many difficult and joyful times. He has truly blessed you, my love. Go out and SHINE for His Glory…

I believe this is your time. Seize your moment without hesitation. It is yours—now walk in it!

All my love,
Reprinted from Raising The Bar by Gabrielle Douglas by arrangement with Zondervan Books, Copyright © 2013
Before You Go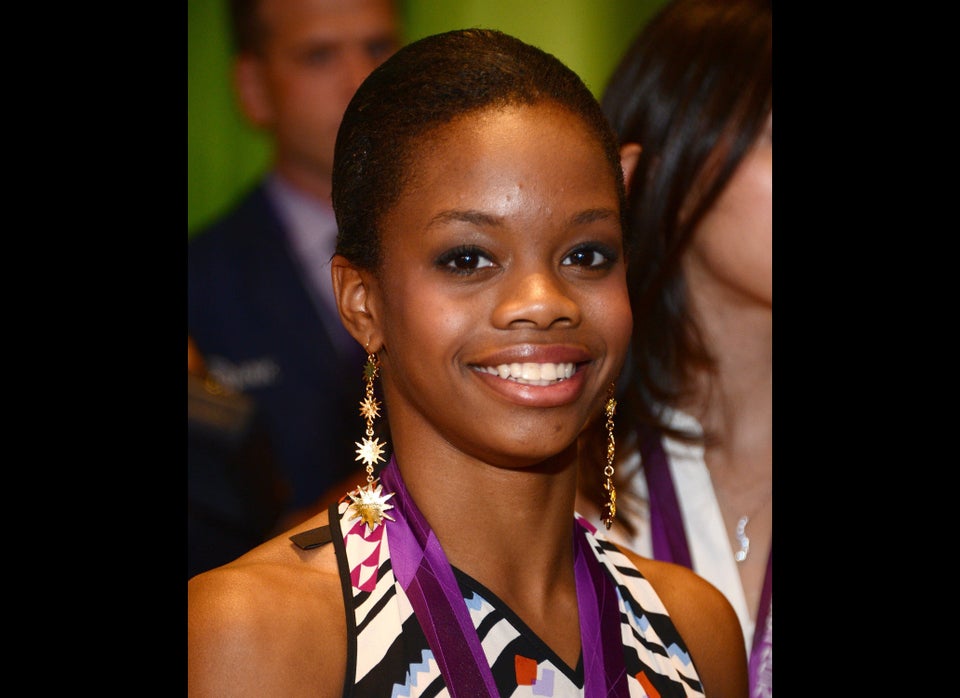 Gabby Douglas
Popular in the Community