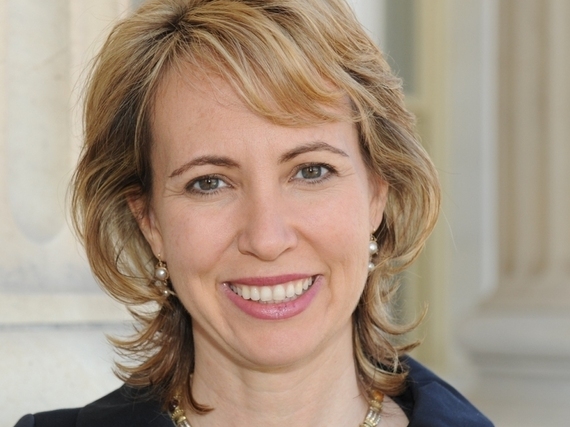 Five years ago today, I was driving from Phoenix to Tucson to see my friend Gabby Giffords. That Saturday morning, she was at a shopping center parking lot, holding office hours, doing the most basic job of a representative, meeting with her constituents.
The day before, she had sent what would be her last tweet for a long time endorsing my new candidacy for chair of the Arizona Democratic Party. It was not a job I had been looking for.
We had just ended the 2010 elections. She had run for reelection. I had been the nominee for Arizona State Treasurer. It was a terrible year for Democrats nationwide, but it was particularly so in an Arizona riven over immigration and suffering from the aftermath of the real estate collapse. On Election Day, I lost by a lot. Gabby narrowly won.
But one of the many joys of that campaign was getting to spend time with Gabby, whom I had known since she was a newly elected State Senator, as well as her new husband Mark, a former Naval aviator who flew combat missions in the Persian Gulf War and NASA astronaut who had flown four missions to space.
When, a couple of months later, the position of the chair of the state Democratic party came open, some party leaders and activists asked me to run. I said no at first. I felt more comfortable as a policy wonk than as a partisan warrior. And after a long, tough, and failed campaign, and with two very young children at home, I wanted a break from politics.
Then Gabby called. She said the post was one from which I could help bridge divisions in the state and offer new ideas. I still hesitated. She said she knew it was not what I had wanted to do. And then she said words I can still hear, echoing over the years, "Andrei, sometimes you don't get to choose the way in which you'll serve."
Sometimes you don't get to choose the way in which you'll serve.
I said yes. It was a Tuesday. We made plans to see each other that weekend in Tucson.
On that Saturday, Gabby and her husband Mark's lives, and the lives of so many others, changed forever.
And if afterwards, Gabby and Mark had decided to spend all the rest of their days focused on her healing, and holding tight to each other and their loved ones, they would still have been rightly hailed by every American as heroes, heroes who gave so much - in fact, almost everything - in service to their country.
If they had spent their time not only on her healing, but on healing our nation's wounds, working to make our civic discourse less coarse, that would have been worthy of even more praise and they would have been universally admired by all.
But instead, Gabby and Mark did all those things and then also stepped forward to serve again on perhaps the most contentious, bitterly divisive issue in America today.
Their lives today are not what they imagined when they awoke on that Saturday morning four years ago.
Sometimes you don't get to choose the way in which you'll serve.
REAL LIFE. REAL NEWS. REAL VOICES.
Help us tell more of the stories that matter from voices that too often remain unheard.