WASHINGTON -- For the second quarter in a row, Americans for Responsible Solutions -- the gun control group led by former Rep. Gabby Giffords (D-Ariz.) and her husband Mark Kelly -- has raised more money through its super PAC than any other super PAC in the country.
ARS raised $5.84 million between July 1 and Dec. 31, according to FEC filings. That trumps fundraising figures in the same period for the Senate Majority PAC ($5.6 million), the House Majority PAC ($4.4 million), Ready for Hillary ($2.75 million), American Crossroads ($1.7 million) and the Congressional Leadership Fund ($482,000).
"Gabby and I are overwhelmed by the support that we have received from hundreds of thousands of Americans since starting ARS," Kelly said in a statement. "People are obviously fed up with the politics of fear that have dominated the gun violence prevention debate for so long. We are determined to keep fighting for safer gun laws and proud that our supporters will be with us each step of the way."
ARS has raised more than $18.1 million since it launched in January 2013, according to materials provided to HuffPost, which breaks down to 218,733 contributions and an average donation of $82.75. That leaves the organization in good shape heading into the 2014 elections.
Giffords and Kelly have vowed to run ads against senators who voted last year against legislation that would have imposed tighter background checks on gun sales. One lawmaker who opposed the bill is Sen. Jeff Flake (R-Ariz.), a good friend of Giffords and Kelly.
"Yes," Kelly said in April 2013, just before the bill failed in the Senate, when asked if his group would target Flake. "If there was the right candidate out there and if [Flake] didn't support this legislation, yes."
Giffords and Kelly formed ARS two years to the day after Giffords was shot in the head in Tucson, during the January 2011 shooting spree that left six of her constituents dead and 12 others wounded. Their group operates as both a 501(c)(4) advocacy organization and a political action committee. Groups that fall into the 501(c)4 category aren't required to report funds raised.
ARS has raised an impressive haul since its launch, though it's an uphill battle taking on the gun lobby. The National Rifle Association raised $4.7 million in the last six months of 2013, according to FEC records, and that was just through its regular PAC, which allows for a maximum contribution per person of $5,000 per year. Total revenue for the NRA in 2011, the most recent filing available, was $219 million.
Paul Blumenthal contributed reporting.
Before You Go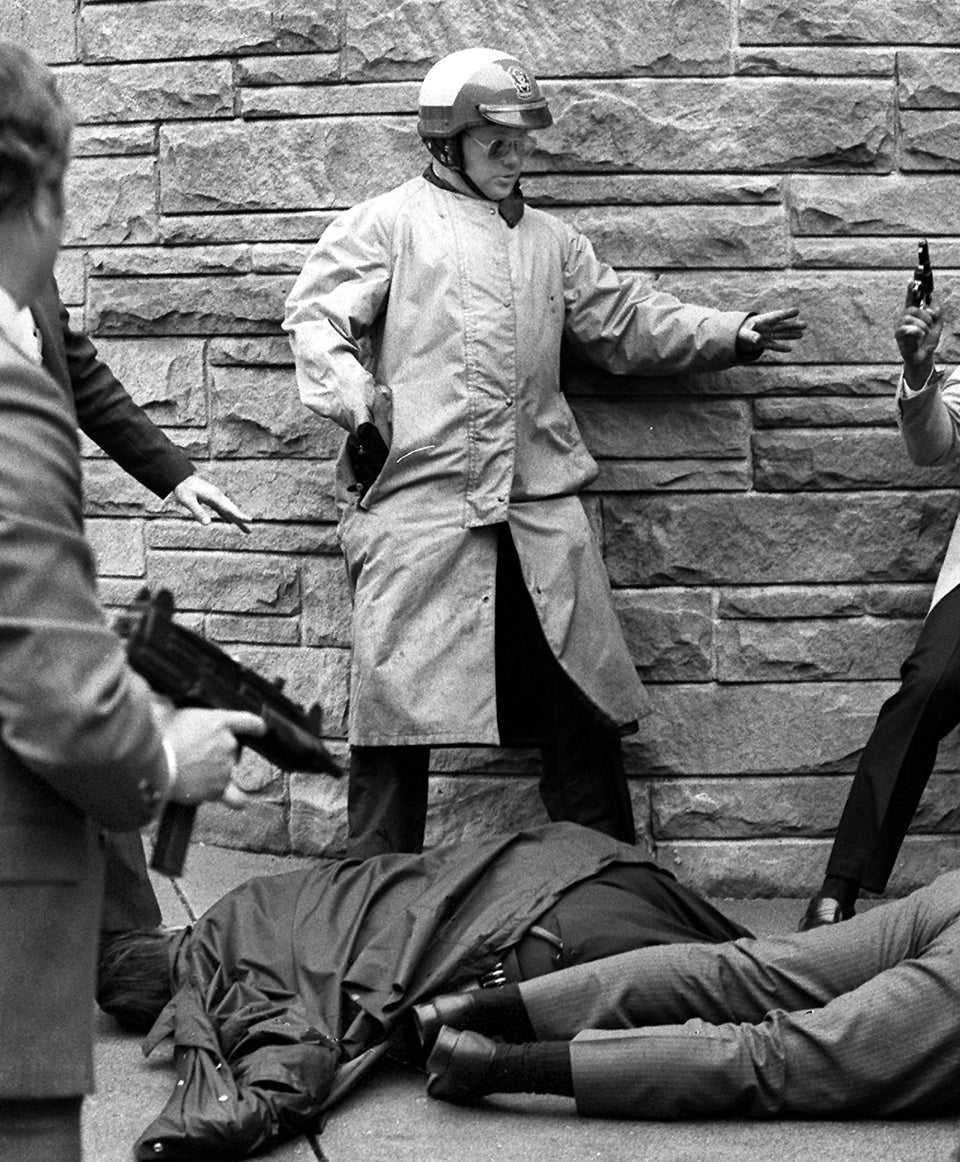 Pivotal Moments In The U.S. Gun Control Debate
Popular in the Community