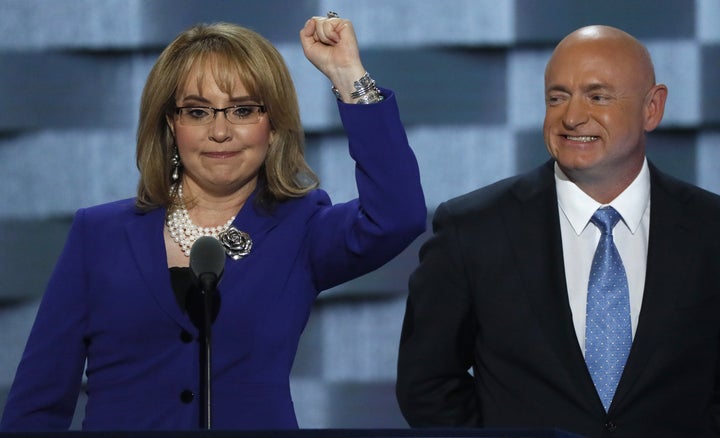 WASHINGTON ― The gun control group led by former Rep. Gabby Giffords (D-Ariz.) is suing the Trump administration for failing to turn over documents that could show the National Rifle Association's influence over President Donald Trump's gun policies.
The Giffords Law Center to Prevent Gun Violence filed a lawsuit against the federal Bureau of Alcohol, Tobacco, Firearms and Explosives on Tuesday in the the U.S. District Court for the District of Columbia.
The gun safety group is accusing ATF of refusing to respond to multiple Freedom of Information Act requests for documents relating to communications between administration officials and the NRA.
Specifically, Giffords' group filed FOIA requests seeking any records relating to Trump administration policies on concealed carry reciprocity, gun silencers, bump stocks and assault weapon exports; evidence that Donald Trump Jr. improperly lobbied on behalf of gun manufacturing companies; communications between gun lobbying groups and senior administration officials following last month's mass shooting in Las Vegas; and attempts by the NRA to review bump stock regulations in coordination with ATF.
HuffPost reached out to ATF for comment late Thursday afternoon. The person who answered the phone said nobody was available via email or phone to give a comment until Friday morning.
Trump's firearms agenda is certainly proceeding along lines favored by the gun lobby.
In February, a leaked ATF document revealed a top official at the bureau urging a series of proposals that the NRA has long advocated. Last spring, the NRA sunk $1 million into helping Trump get Supreme Court Justice Neil Gorsuch confirmed.
"The Trump administration appears willing to let the National Rifle Association dictate its federal gun safety policy, which includes remaining silent on how to stem our nation's gun violence epidemic," said Robyn Thomas, executive director of the Giffords Law Center. "Protecting the safety of Americans should be the top priority of any president. Unfortunately, gun lobby profits seem to be more important to President Trump."
There have been 307 mass shootings in 2017, according to a New York Times tracker. Neither Congress nor Trump has taken any real action in response.
Update: Dec. 5 ― Giffords' group filed a second lawsuit, this time against the Justice Department, after the Trump administration refused to disclose the extent of its coordination with the NRA to advance a concealed carry reciprocity bill in Congress.
Before You Go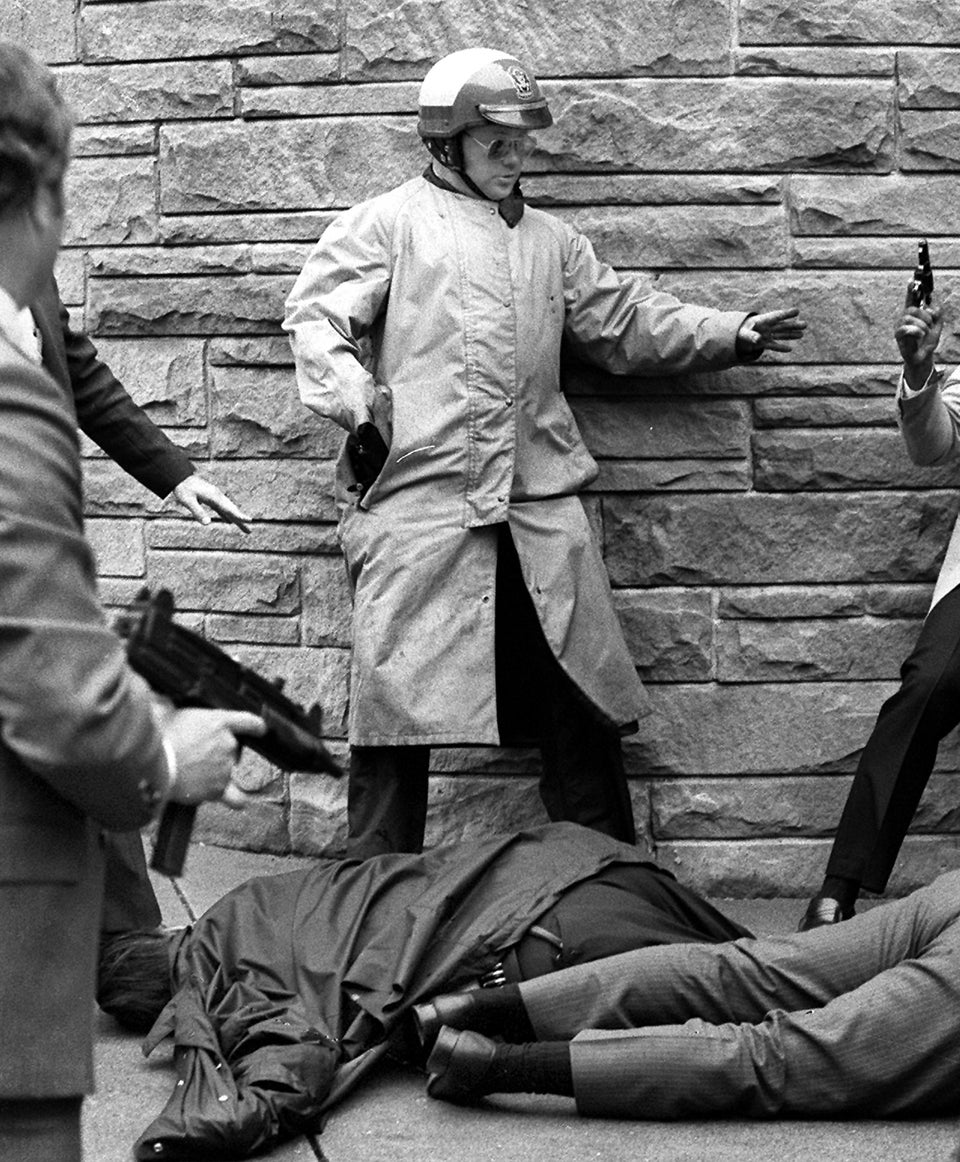 Pivotal Moments In The U.S. Gun Control Debate
Popular in the Community