As an assassination attempt survivor, former Rep. Gabrielle Giffords (D-Ariz.) knows a thing or two about gun violence. In 2011, the congresswoman was shot in the head during a campaign event in Arizona.
On Wednesday, she reacted to the news of a shooting at a congressional baseball practice with deep sympathy for those affected. She also expressed appreciation for the Capitol Police, whose quick response undoubtedly stopped a tragic situation from becoming worse:
While the vast majority of respondents from all sides of the political spectrum welcomed the compassionate tweet:
Instead, a subset of angry internet trolls latched onto Giffords as a target, attacking her on Twitter and accusing her of all manner of wrongs.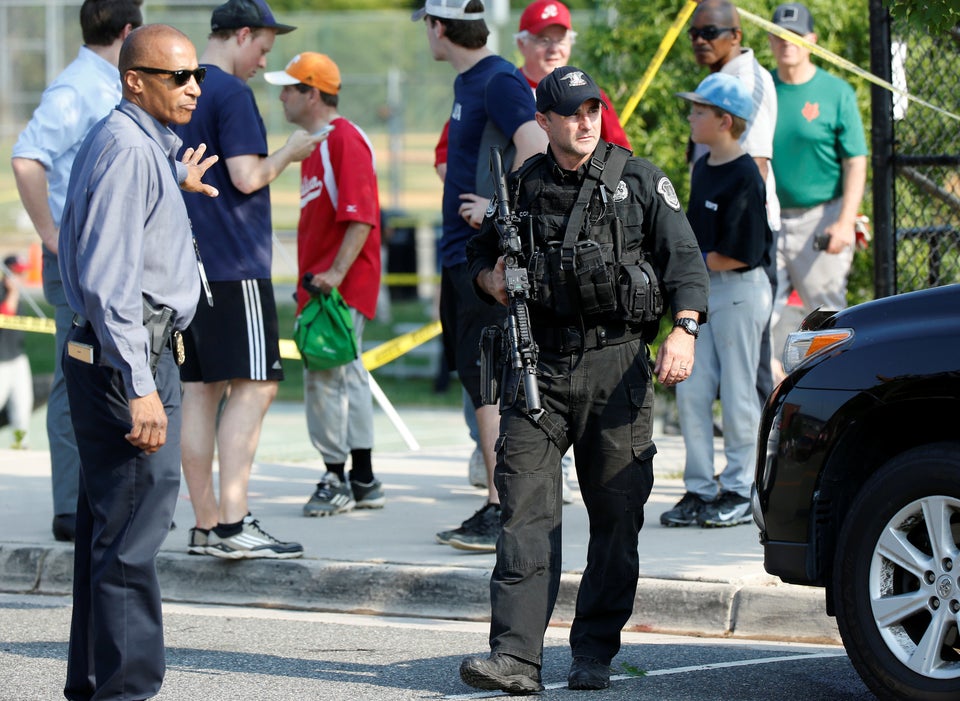 Alexandria Shooting At Congressional Baseball Practice
Popular in the Community