A Florida judge denied a motion by Brian Laundrie's parents to withhold a letter Laundrie's mother wrote him that said "burn after reading" on the envelope, which a lawyer for Gabby Petito's family called a potentially "damning" piece of evidence in their civil lawsuit.
Laundrie was accused of killing Petito, his fiancee, as they were on a cross-country road trip that Petito was documenting on Instagram as an aspiring #vanlife influencer. As her disappearance and death were under investigation, Laundrie then disappeared into a nature reserve near his parents' home in Florida, where he was later found dead himself.
In March, Petito's parents, Joseph Petito and Nichole Schmidt, sued Laundrie's parents, Christopher and Roberta Laundrie, for emotional distress, and accused them of knowing about their daughter's death weeks before her body was found near a Wyoming campground.
At the center of the ongoing civil suit is a letter Roberta Laundrie wrote to her son that Pat Reilly, the Petitos' attorney, has argued may reveal that the Laundries were aware that Petito had been killed and helped their son escape authorities. Roberta Laundrie's letter made references to lending her son a shovel, helping bury a body and helping him get out of prison, Reilly said.
"The letter references burying a body, baking a cake and putting a shiv in it," Reilly said in court on Wednesday.
The letter is undated, and the Laundries and their attorney have said it has nothing to do with Gabby Petito's death.
Reilly has argued, in contrast, that because the letter is undated, it could have been written following the young woman's death, and it should be up to a jury to decide if it's relevant evidence.
With Wednesday's ruling, the letter will be included in discovery, the evidence that parties in a lawsuit exchange with each other.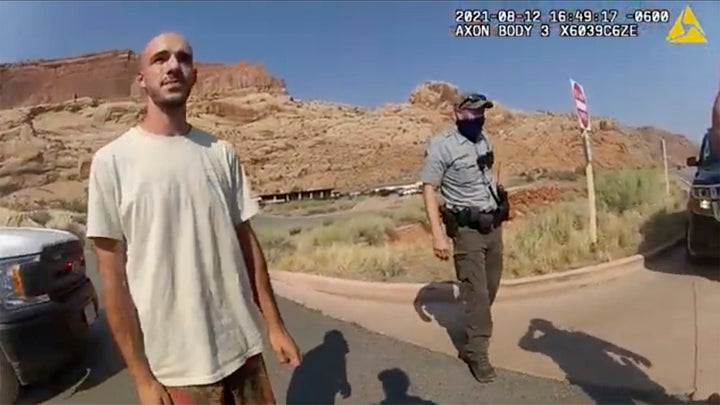 In a sworn affidavit filed in March, Roberta Laundrie maintained that she wrote the letter at a time when her relationship with her son was strained, months before Petito's death. She said that what she wrote has been taken out of context.
"My words to Brian were meant to convey my love and support for my son through a light-hearted and quirky reminder that my love for him was not diminished and could not be shaken by miles of separation we would soon be faced with," she said.
According to Roberta Laundrie, she wrote "burn after reading" as an inside joke referencing a book Petito had given her son called "Burn After Writing," which instructs readers to answer questions and express themselves on the page, and then burn the book.
"In short, I was trying to connect with Brian and repair our relationship as he was planning to leave home — and I had hoped this letter would remind him how much I loved him," she said.
The Laundries sought to keep the letter private, arguing that Roberta Laundrie did not expect anyone to read it besides her son.
"In some way, I did not want anyone else to read it as I know it is not the type of letter a mother writes to her adult son and I did not want to embarrass Brian," she said. "That is why I wrote 'Burn After Reading' on the envelope and I knew that Brian would know what that meant. I am now appreciative that he actually kept it."
Speaking to reporters after the hearing on Wednesday, Matthew Luka, who is representing the Laundrie family, echoed that the contents of the letter may seem inflammatory without context but revealed how much Roberta Laundrie loved her son.
"We believe that the letter, as Mrs. Laundrie said, was written prior to Brian's and Gabby's trip," he said. "The letter doesn't reference Gabby in any way, which would be unlikely if it was written after what happened between Gabby and Brian."
Popular in the Community