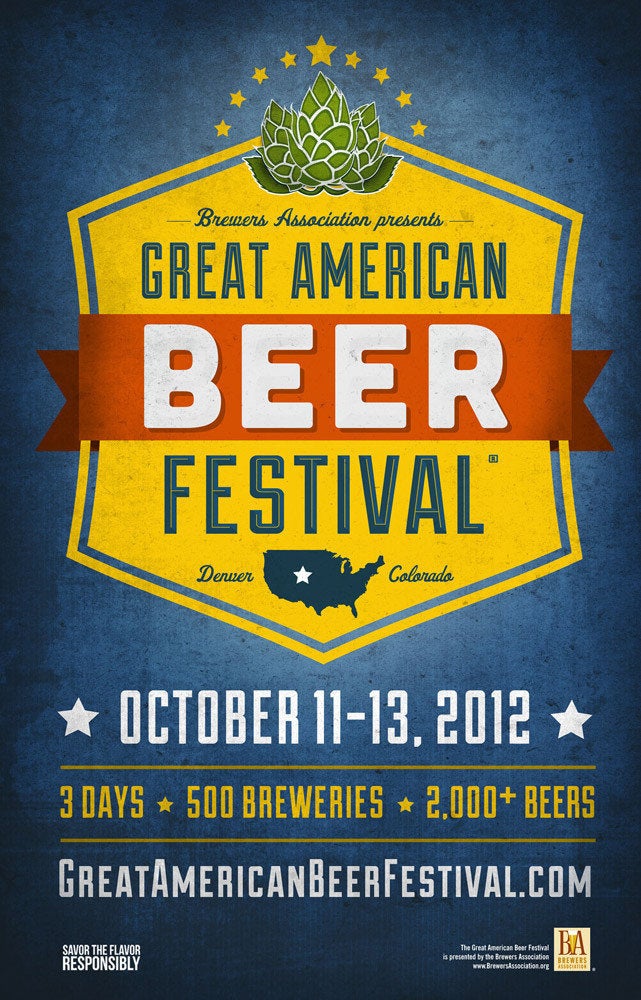 The 31st Annual Great American Beer Festival is almost here! Beginning Thursday, nearly 50,000 beer lovers, judges and brewers will descend upon the Colorado Convention Center in downtown Denver for the beer fest to end all beer fests.
HuffPost recently sat down with Julia Herz, Craft Beer Program Director at the Brewers Association, to get a little history lesson in craft beer, where it has been and where it's headed next.
GABF is 31 years old this year -- what has changed, what have you all learned over the three decades?
In 1982, when the festival began homebrewing was newly legalized by the Federal Government (1979) and there were 22 breweries, 40 beers and 800 attendees. In 2012, GABF will have 578 breweries plus 2,700 festival beers and 49,000 attendees with 45 BA staffers and 2,800 volunteers to run it. That's quite an evolution. During this time beer lovers have come of age and also learned that no longer does a Light American Lager satisfy every beer occasion. I credit GABF as one of many now annual events that has helped further selection, diversity, and quality of both small and large batch beer in the U.S. To me, it's like the super bowl for U.S. beer.
(SCROLL DOWN FOR HISTORIC GABF PHOTOS)
The pace of GABF ticket sales has been accelerating year over year. In 2007, the festival sold out the week of the event, while last year it sold out in only one week. And here we are in 2012, with an unprecedented, blazingly fast public ticket sell out.
The lightning-quick sell out of GABF tickets is a reflection of how much interest there is for the beers of America's small and independent craft brewers. Beer lovers are at various stages of learning about beer styles and flavors and attending GABF is a great chance for them to get educated about beer and America's brewers. The perception of what beer was in this country was standard and light lagers. Now, that perception is changing to a range of delicious flavors in many styles. It is a very exciting time to enjoy beer in America.
How many craft beer brewers will be present? How many styles of beer present?
Ninety-seven percent of today's 2,100-plus U.S. breweries are small and independent craft brewers. Thus the majority of breweries usually at any beer festival are craft. What's so special, fun and powerful is that GABF is a festival and competition where both small and large brewers serve side by side and compete head to head in the blind competition.
It should also be noted that GABF is the largest commercial beer competition in the world. The Great American Beer Festival Competition will evaluate 84 categories representing 134 styles of more than 4,300 beers (10 percent-plus increase over 2011) from 673 breweries from 48 states (come on North Dakota and Mississippi we want you in there too!).
If a brewer wins a gold medal at the GABF it means our judge panel deemed it as the top example of that style. Only one gold, one silver, one bronze is awarded. Interesting to note: This is very different than how most wine competitions are judged. Most wine competitions are based on points and if a winery achieves a specific point level they then achieve a double gold, gold, etc. So there are often multiple gold's in wine competitions within the same category.
Craft beer is responsible for pushing beer sales upward finally in 2012 -- do you foresee craft beer continuing to dominate and take more of the market share from the big American lager brewers?
These are historic beer times. Pre-1980 we mostly only had selections available from a handful of large brewing companies. Now, we are witnessing the localization of the beer movement and local is preferred by millions these days. The majority of Americans now live within 10 miles of a brewery. This whole shift in beer to an awareness, consciousness and demand for the little guys and gals is an amazing American small business success story. I predict that as small and independent brewers continue to innovate and brew world class beers, American's will continue to enjoy and demand them. Plus the U.S. is now the world's most diverse destination for beer. Literally. We have more selection than any other country. 13,000 plus beer labels plus the many additional gems available at our brewpubs.
What could big beer learn from the craft beer movement?
Big beer evolves just as small brewers are evolving. For craft brewers, innovation, passion, full flavored beers, localization, grassroots, and a personal connection to their customers are all tools in their belts that have given them major mojo and helped to elevate the entire beverage of beer. I call it a 'market' driven movement instead of a 'marketing' driven movement. The small brewers have personally invested much in this flavorful beer movement they created, but mostly without TV advertising or traditional marketing utilized by many large corporations. And beer lovers, foodies, the large brewers and media are paying attention. Also I credit craft beer from small producers with helping beer reclaim its place at the dinner table and evolved it to become, deservedly so, a more respected part of the food arts world.
With so many breweries opening in Colorado and more slated to open, has craft beer reached a saturation point in the state?
Where there is demand and interest there will be success. And today we have more demand than supply on the craft side with more breweries today than since the late 1800s plus an additional 1,300 in planning, which is more in planning than the Association has ever recorded.
What beer styles are you looking forward to this GABF?
The million dollar question. I've personally been to more than half of the 31 GABF's. This little lady started as a volunteer, and now I run the Craft Beer Program at the Brewers Association (organizers of the festival) and also our CraftBeer.com website. I'm a kid in a candy store and each year GABF is like coming home. The hall is organized by region, so I like to seek out regions and breweries who are not distributed in Colorado. I also always visit breweries who are distributed here, but look for their seasonals or new offerings I've yet to try.
Plus I am very excited to present in the Beer and Food Pavilion Thursday night of the festival, giving my 'Palate Trip' seminar. Gwen Conley of Port Brewing/Lost Abby and I plan to take people's palates on a ride. Craft beer and food pairing has gotten so popular, and this seminar provides the basics to help people pair like a pro with some palate twists and surprises in-between.
Oh yes. The crazy Oyster stout that started as an April Fool's joke, but turned into a reality has my interest. What I always try to sample in the hall is award winners from the previous year. Additionally, an amazing festival within the festival is the Support Your Local Brewery Pavilion. This gorgeous collection of craft beers from 16 different state guilds is a must visit. 215 beers in all and each will be an example of the individual states best to represent their region and localization. The Oregon guild, for example, is only serving 'wet hop' beers all that have been kissed by freshly harvested hops. Also, new for 2012 is the Brewpub Pavilion where attendees can sample from 24 pub breweries in a brewpub like setting. With 1,000 of today's 2,100-plus breweries being brewpubs, beer lovers certainly have lots to celebrate on the pub side of things.
How about events -- what are a couple of your most favorite events this year that attendees should definitely try to make it to?
Even though the festival is sold out the Great American Beer Festival Website has a great events calendar featuring special tapings and lots of brewer centric events. Denver Beer Fest week, organized by Visit Denver, also happens during festival week. They list lots of beery events the public can attend including beer dinners and tasting events put on by visiting or Colorado brewers. For me personally, a trip to the Falling Rock Tap House is tradition. They have a 'countdown to GABF clock' and you're sure to have many brewer sightings. I also like to visit Euclid Hall, Fresh Craft, Amato's and bonus…now we have The Kitchen Denver to enjoy. Plus the downtown brewery tap rooms/pubs are ALWAYS festive during the week and you can sample small quantities just steps from the tanks they were fermented in.
Historic photos of the Great American Beer Festival throughout the years:
Before You Go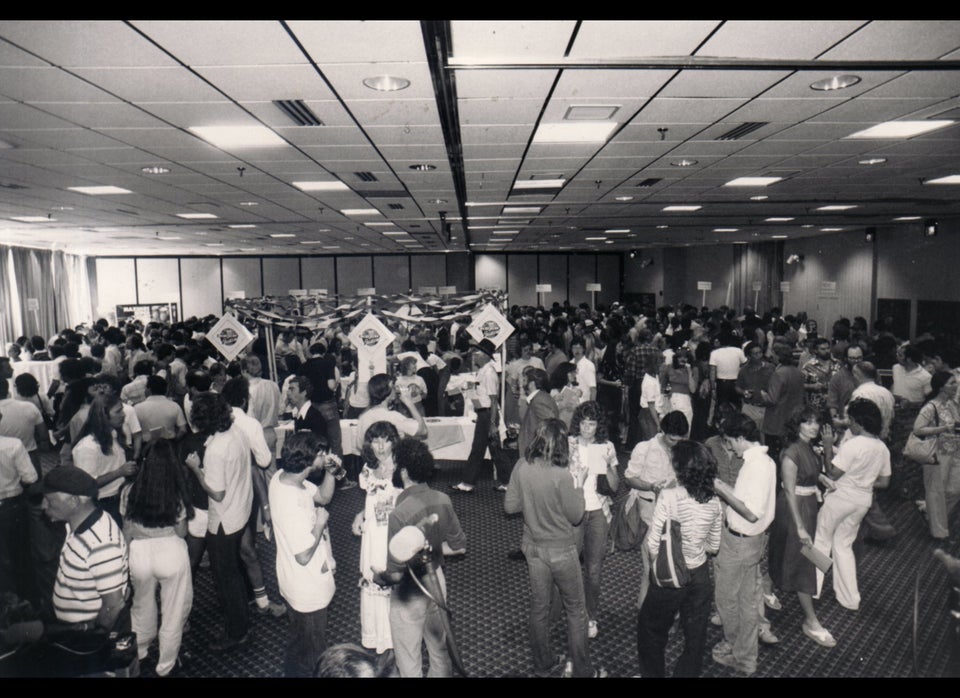 Great American Beer Festival: Through The Years
Popular in the Community